Exhibition 'Applied Nostalgia' opens in Ljubljana
October 19 2021 | Ljubljana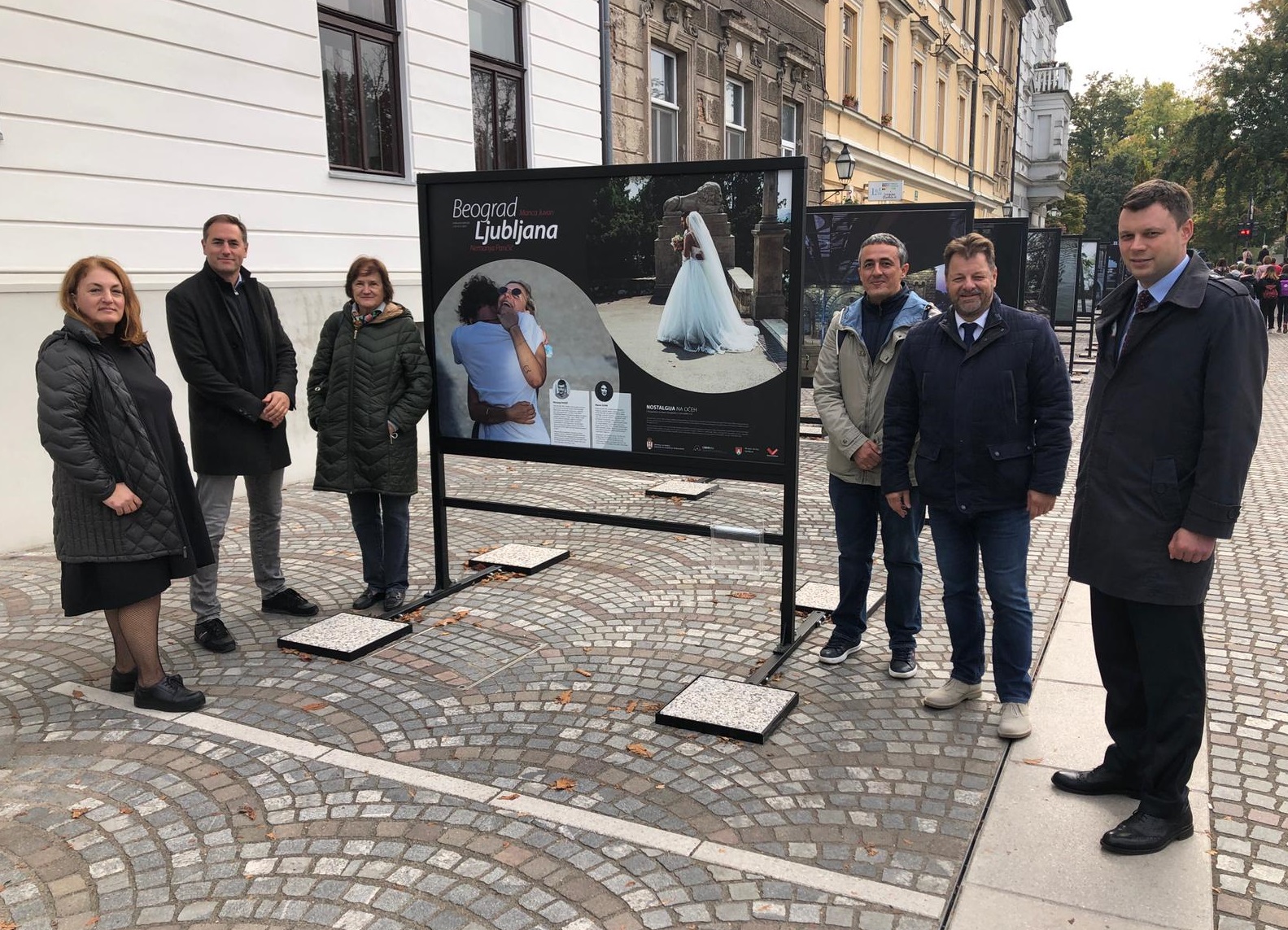 The twentieth photo exhibition 'Applied Nostalgia' dedicated to Belgrade and Ljubljana has been opened in Slovenia's capital Ljubljana. The authors of this exhibition are Nemanja Pančić and Manca Juvan.
Opening the exhibition, Ivana Đurić, the Head of the Communications Division at the Ministry of European Integration, has stressed that the exhibition aims to highlight the importance of cooperation in the area of culture and creativity between the two countries, as well as to emphasise the importance the Slovenian EU presidency has for Serbia. This is a long-standing project of cultural cooperation, which has given a chance to a number of photographers to express their artistic impression of European capitals.
Đurić has recalled that the pandemic is still ongoing and, in that sense, has thanked the Mayor of Ljubljana and Turizam Ljubljana for the fact that, after two online exhibitions with Germany and Portugal, this exhibition was organised in the open, on the Ljubljana promenade. This exhibition is a unique opportunity to demonstrate that Serbia, as an EU candidate, shares common European ideas and values both with Slovenia and other EU Member States.
The exhibition was organised owing to the exceptional effort of the Slovenian and Serbian side, particularly the Embassy of the Republic of Slovenia in Serbia and the Embassy of the Republic of Serbia in Ljubljana, which gladly responded to this initiative and helped with the organisation.
Aleksandar Gatalica, the First Advisor in the Serbian Embassy in Slovenia, has also attended the exhibition.
Ljubljana citizens and visitors can enjoy the exhibition until 10 November, after which it moves to Belgrade.