J. Joksimović and cluster coordinators on negotiation process
October 08 2021 | Belgrade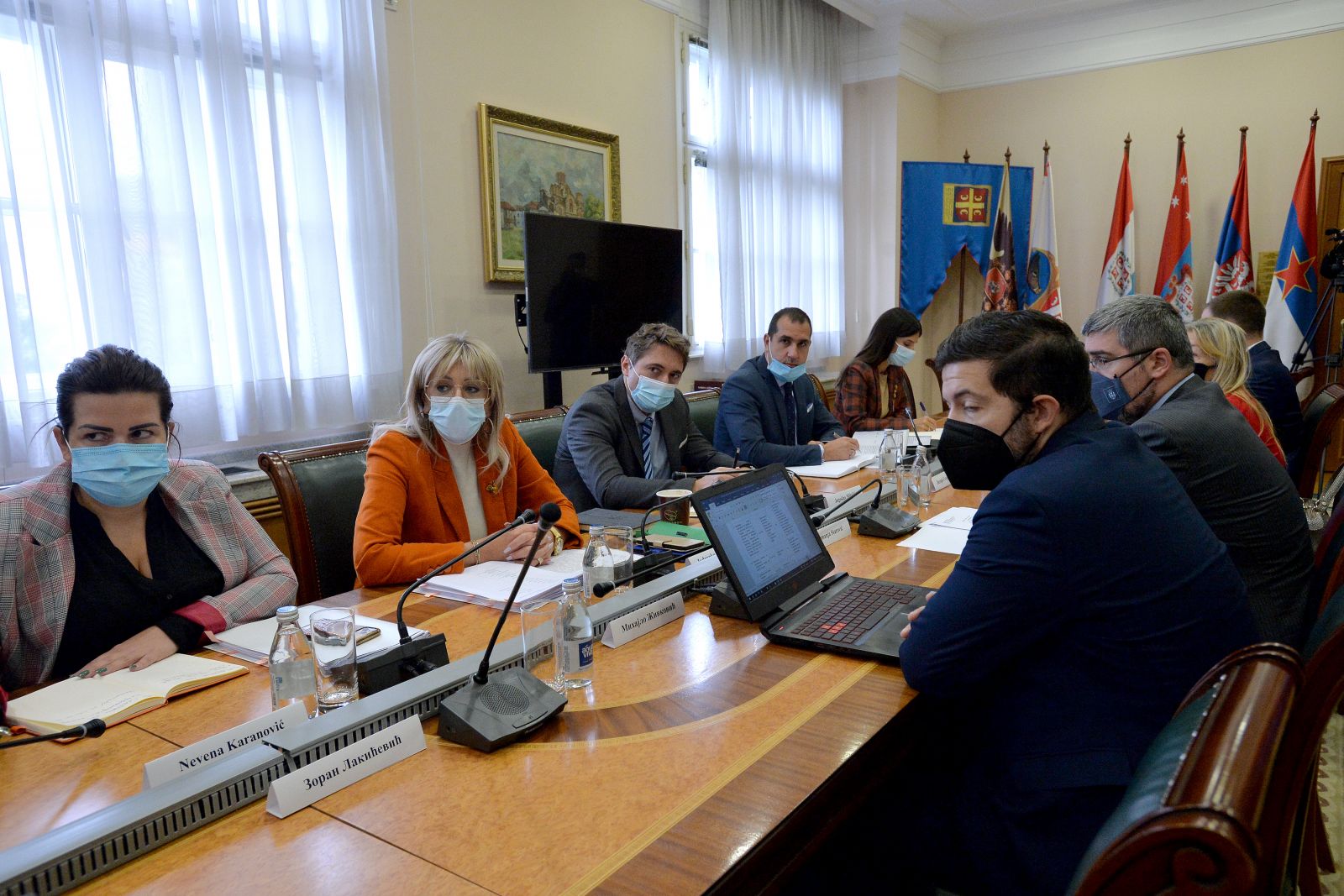 Minister of European Integration Jadranka Joksimović has chaired today's meeting with the coordinators of six negotiation clusters, where activities realised in Serbia's EU accession process have been discussed.
Joksimović has presented the results of the EU–Western Balkans Summit and the content of the adopted Declaration of EU leaders, which confirms the unequivocal support to the European perspective of the region which is in the strategic interest of both sides, as was stressed at the Summit.
Minister Jadranka Joksimović and the cluster coordinators have discussed the most important Government activities regarding the implementation of social and economic reforms, particularly the ones in the rule of law area.
According to the MEI press release, they have also talked about the current IPA 3 programming that fully supports the reform process, which is aimed at improving environmental protection, competitiveness of the Serbian economy, energy sector, transport, and other priority areas.
Source: Tanjug