J. Joksimović: Another USD 1.75 million from US for fight against pandemic
October 07 2021 | Belgrade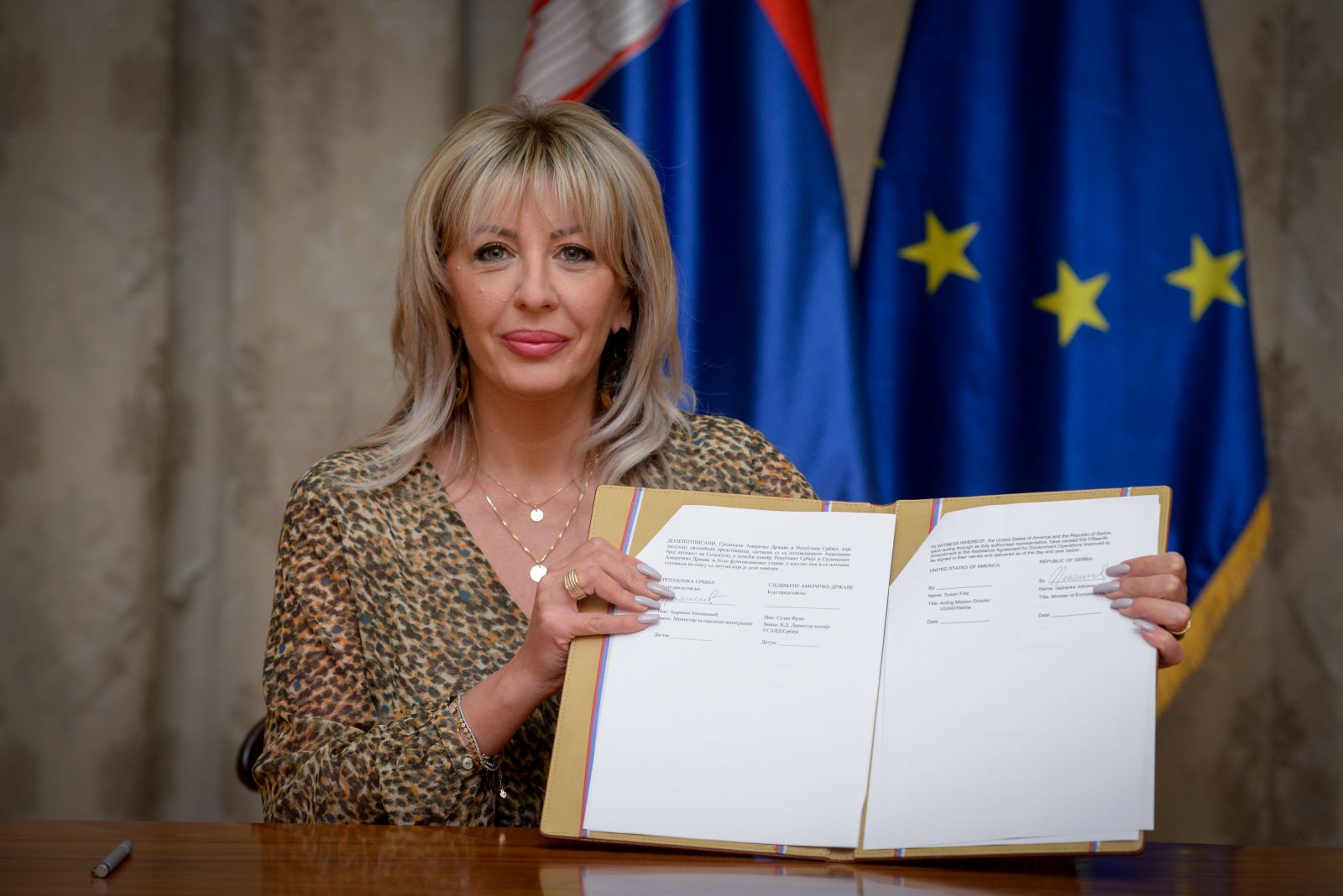 Minister of European Integration Jadranka Joksimović has signed Amendment No. 15 to the Assistance Agreement between Serbia and the United States of America aimed at better functioning of public administration, in the amount of USD 1.75 million.
"Within development cooperation with the United States of America, I have signed Amendment No. 15 to the Agreement, through which the United States have allocated another USD 1.75 million of grant assistance to the Republic of Serbia. In cooperation between the United States Agency for International Development (USAID), Public Health Institute 'Batut' and other relevant health institutions, these funds will be used for reducing the morbidity and mortality of COVID-19 and for mitigating transmission of the infection", stated Joksimović.
She has noted that the funds are also intended for strengthening the overall health system, primarily in terms of preventing, detecting and timely responding to the pandemic.
"In this way, support to health institutions will be provided in terms of availability of various forms of therapy and treatment and broader access to diagnostics for the detection and treatment of COVID-19", stated Joksimović.
Minister Jadranka Joksimović has reiterated her gratitude to the United States for successful cooperation so far and for significant financial assistance to Serbia, which since 2001 has amounted to over USD 1 billion in grants for the economic and democratic development of the country.
"Development cooperation between the Republic of Serbia and the United States of America is thus broadened, and the funds that have been allocated today represent significant assistance to the health sector which has been most severely affected by the pandemic", concluded Joksimović.
Source: Tanjug