Fourth restricted Call for Proposals within the Adriatic-Ionian Transnational Programme 2014-2020 launched
September 23 2021 |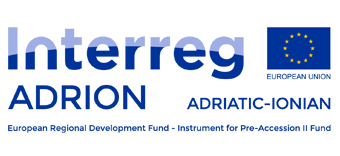 The 4th restricted Call for Project Proposals under the INTERREG 5-b Adriatic-Ionian Cooperation Programme 2014-2020 – ADRION was launched on Thursday, 23rd September 2021. The call refers exclusively to projects funded under the ADRION 1st Call and finalized by 31st July 2021.
The 4th Call will be aimed to further upgrade project results, as well as to mitigate and overcome the negative effects produced by the COVID-19 pandemic crisis, which partly prevented the wide spreading of projects' outcomes at territorial level and to relevant stakeholders. All Programme Priority Axes will be involved, namely PA1 Smart Region, PA2 Sustainable Region and PA 3 Connected Region. Project EU budget part financed from ERDF and IPA II may be up to EUR 150.000,00.
The deadline for submission of the application form through the eMS system is on 14th October 2021 until 15:00h (CET). Detailed instructions for the submission of project applications with the application package can be found on the Programme website.
More detailed information on the achievements of ADRION capitalization process are presented in the ADRION Programme publication.