J. Joksimović with French Senate members on various topics
September 15 2021 | Belgrade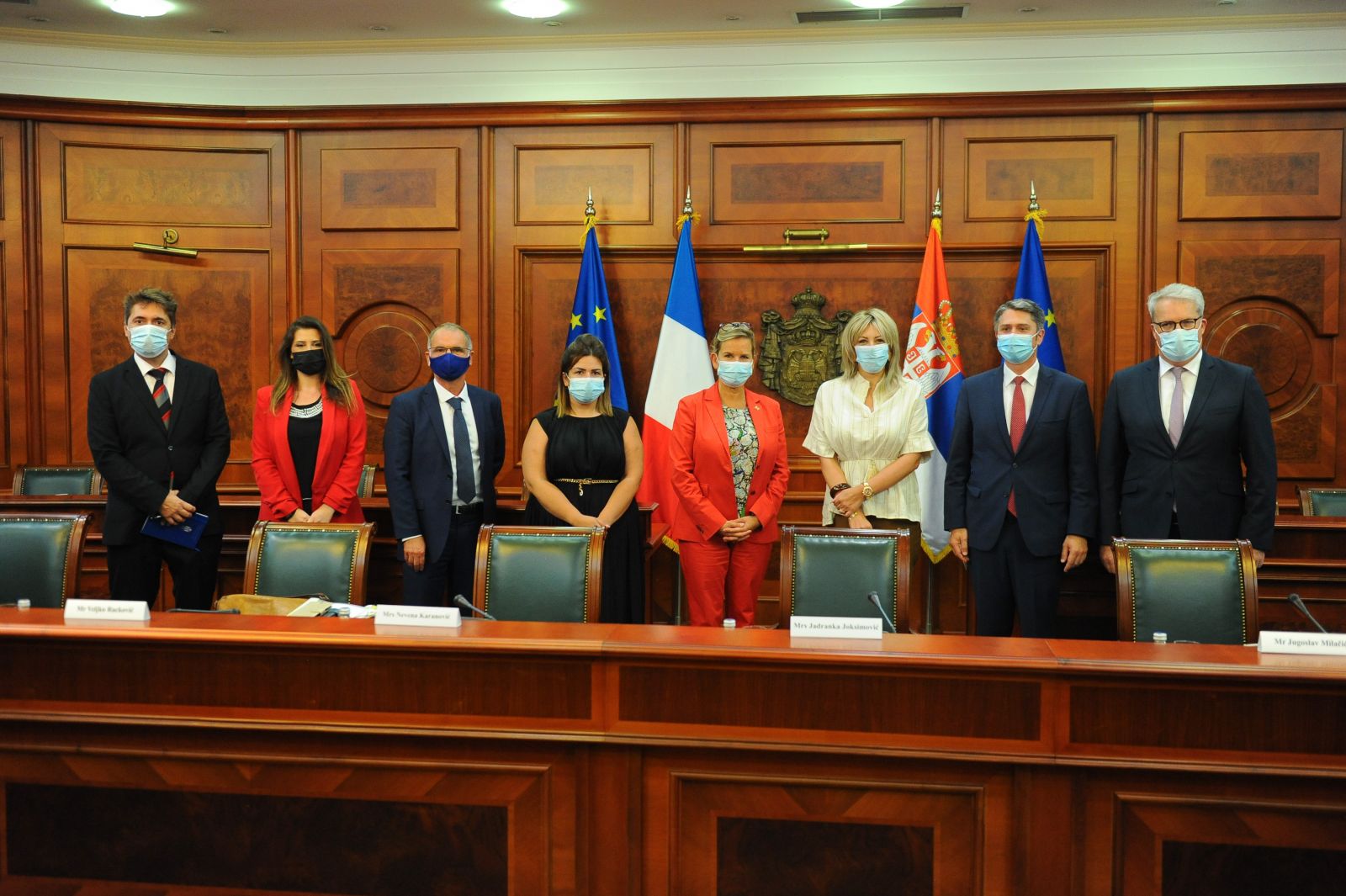 Minister of European Integration Jadranka Joksimović has met today with the delegation of the France-Western Balkans Friendship Group of the French Senate, led by Senator Marta De Cidrac. They have discussed Serbia's European perspective, bilateral issues and relations in the region.
Joksimović has informed her interlocutors about the most important activities the Serbian Government is implementing in order to accelerate Serbia's accession to the European Union.
"Highly appreciating France's initiative for defining the new EU enlargement methodology, Serbia accepted the revised way of negotiations even before all of its details were known", said Joksimović, as stated in the MEI press release.
She has underlined that Serbia did that putting trust in the EU Member States' motives to make the EU enlargement more dynamic, credible and based on individual results of each acceding country, which is in the common interest of all negotiating parties.
"During this government's term, we have accelerated democratic and political processes in our country in order to improve standards in various areas", said Joksimović.
She has emphasised, above all, Serbia's complete readiness for the opening of two clusters, as well as significant reforms in the rule of law area, such as constitutional amendments aimed at strengthening judicial independence, the implementation of the Media Strategy, strengthening minority rights, gender equality, etc.
She has particularly stressed the Serbian Government's focus on implementing the goals of the European Green Deal through the EU Green Agenda for the Western Balkans and the goals of sustainable development.
"All of this is giving us the right to believe that our European partners will acknowledge everything that we have achieved so that, by the end of the year, we would also make formal progress in the negotiations, and I hope that France, in light of all Serbia's activities, will support the holding of the next EU–Serbia Intergovernmental Conference", said the Minister.
The French senators and the Minister of European Integration have particularly discussed the relations in the region, primarily the Belgrade–Pristina dialogue and Serbia's commitment to finding the best way to realise important infrastructure projects financed by the EU, which are part of the road and railway networks of the Western Balkans and Europe.
Source: Tanjug