J. Joksimović with members of Lithuanian Parliament: EU is Serbia's goal
September 09 2021 | Belgrade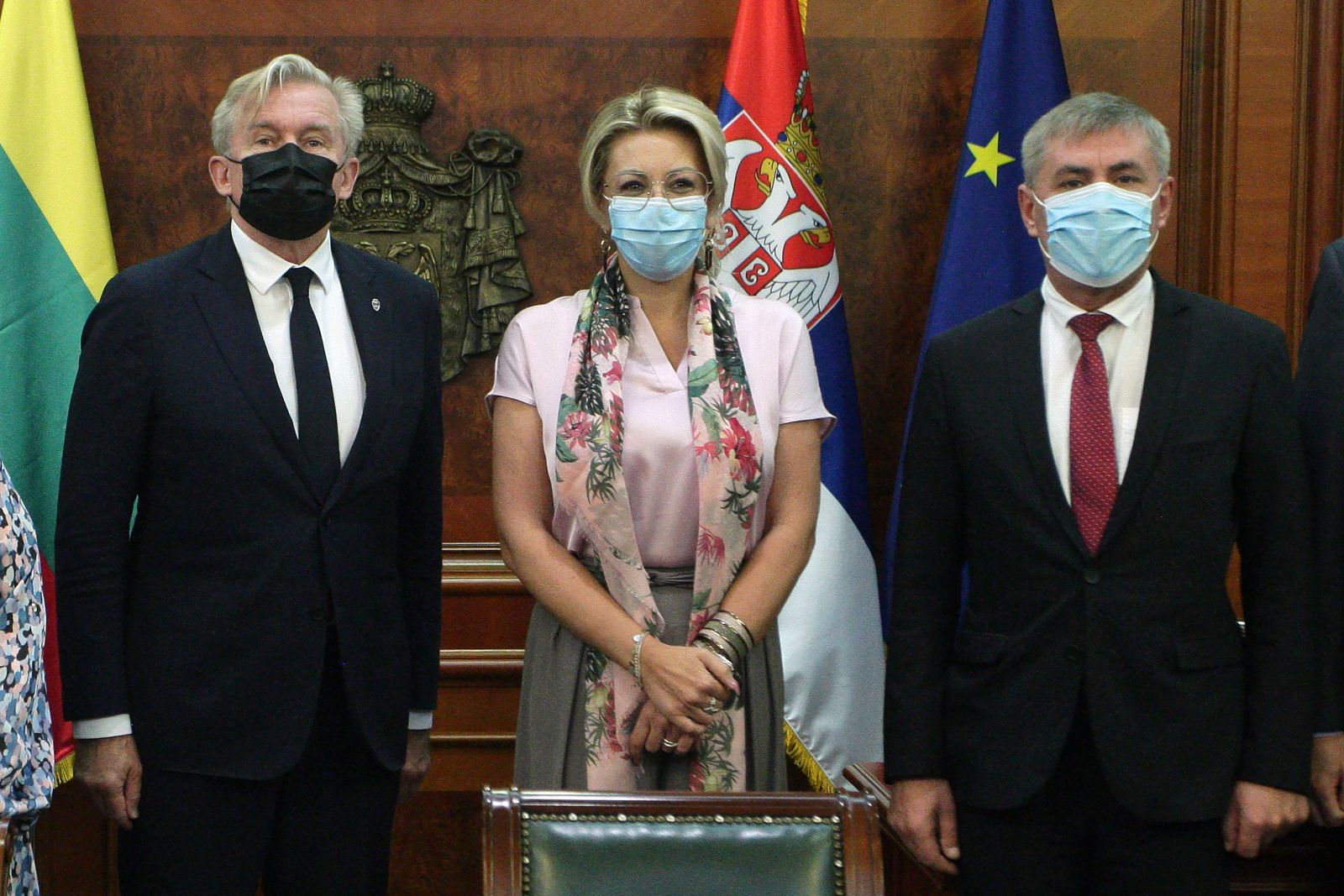 Minister of European Integration Jadranka Joksimović has talked today with the delegation of the Lithuanian Parliament Group for Inter-Parliamentary Relations with the Western Balkan Countries, led by Deputy Head Audronius Ažubalis.
Joksimović has informed the Lithuanian Parliament members, who are in their official visit to Serbia, about the Government's activities aimed at accelerating Serbia's EU accession process.
"We have undertaken a series of reforms in the rule of law and democratisation of society not only to meet the requirements necessary for the continuation of membership negotiations, but primarily so that are citizens would live in a regulated state, under European standards", said Joksimović, according to the MEI press release.
Joksimović has also informed her interlocutors that Serbia has significantly increased the percentage of alignment with the EU Common Foreign and Security Policy.
She has expressed her expectation that the EU will valorise Serbia's progress in reforms, which will show not only Serbia, but also the entire Western Balkans, that the EU enlargement policy is credible and that the EU sees the region as its strategic political and economic partner to share the future with.
Audronius Ažubalis, the head of the Lithuanian Parliament delegation, has said that the goal of their visit is to contribute to the improvement of cooperation between the two countries on all aspects.
He has conveyed that Lithuania is particularly interested in increasing its presence in the Western Balkans, compared to the previous years.
He has emphasised that this is the first visit of the Lithuanian parliamentary delegation in the past 30 years.
The interlocutors have jointly agreed that it is necessary to deepen the cooperation between the two countries through a more regular and improved communication, stating that the positive examples of that cooperation are reflected in projects of the Twinning Programme in which both countries jointly participate.
Vytautas Pinkus, the Non-Resident Ambassador of Lithuania to Serbia, has also attended the meeting.
Source: Tanjug