J. Joksimović with ministers Varga and Szijjártó
September 08 2021 | Budapest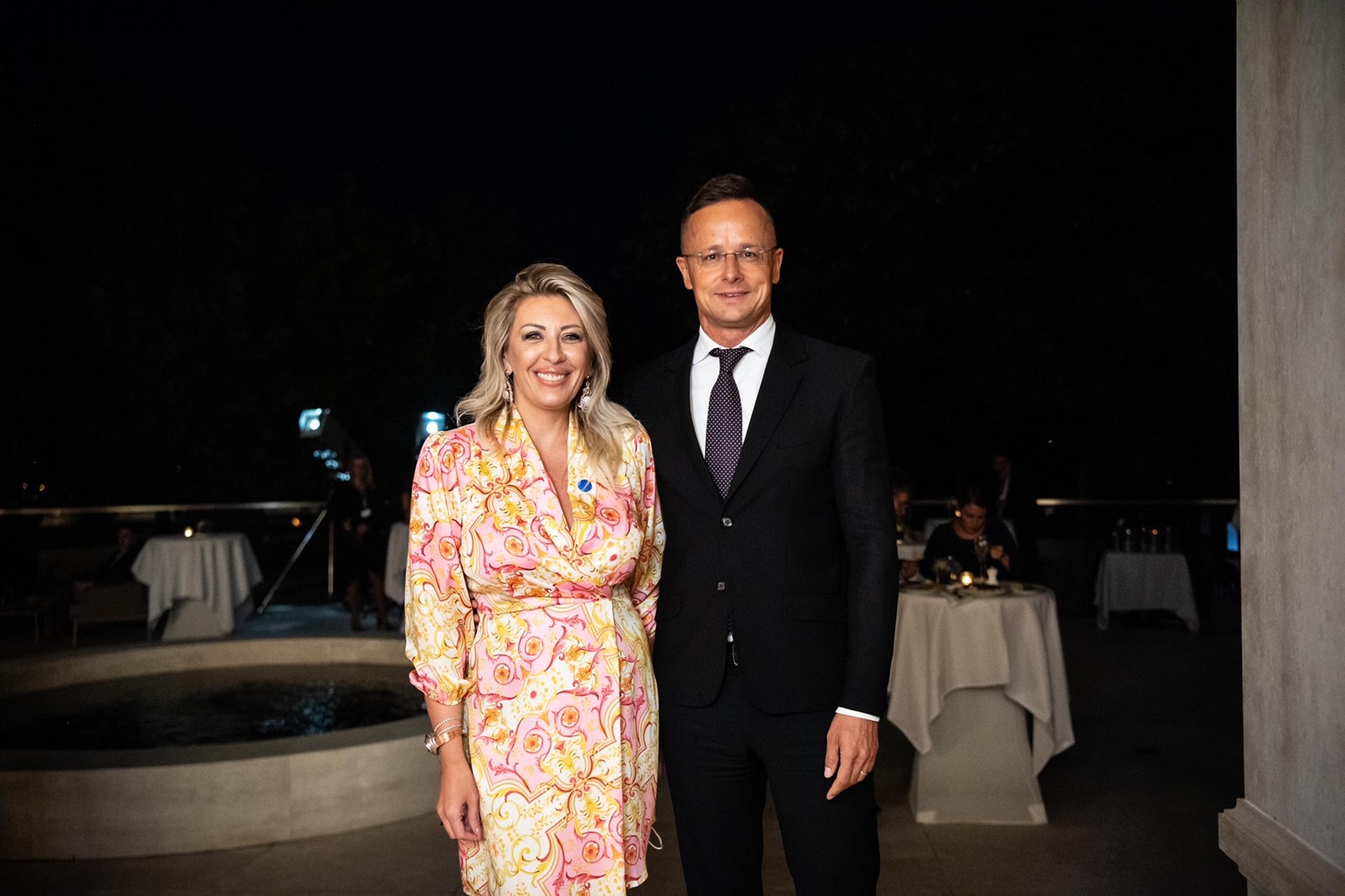 Minister of European Integration Jadranka Joksimović has talked in Budapest today with Hungarian Minister of Justice and EU Judit Varga about Serbia's EU accession process, bilateral relations, and the current situation in the region.
Minister Joksimović has stressed the same point as during the previous evening's meeting with Péter Szijjártó, the Hungarian Minister of Foreign Affairs and Trade, that Serbia highly appreciates Hungary's support to Serbia's European integration, and particularly its engagement in making the application of the revised EU enlargement methodology as efficient as possible so that it would result in the acceleration of the accession process, as reported by MEI.
"Hungary has a complete overview of all the reform activities implemented by the Serbian Government, particularly those crucial for meeting the requirements for the continuation of negotiations", said Joksimović.
Judit Varga has stated that Hungary sincerely supports the European path of Serbia as a strategic partner.
She has agreed with Minister Szijjártó, who previously stressed that Hungary advocates Serbia's membership in the EU, because the Union cannot be whole without the countries in the accession process.
The Hungarian ministers have agreed that the Western Balkans and Serbia, as the largest country of the region, are part of Europe, and that the EU cannot properly face contemporary global challenges without them.
Joksimović and Varga have particularly stressed that the way Serbian and Hungarian minorities exercise rights in their countries, under the highest European standards, can be an example to everyone in the region.
They have agreed that both countries are ready to share those and all other experiences regarding European integration with partners in the Western Balkans, with the aim of achieving a faster and more comprehensive convergence of the region with the EU.
Joksimović and Varga have also talked about the Conference on the Future of Europe.
Hungary advocates the participation of partners from the Western Balkans in the work of the Conference, as it gives them the opportunity to present their views on the future of the EU that would benefit all citizens, both from the Member States and the accession countries.
Joksimović has also informed Varga that the Government of Serbia has already launched preparations for Serbia's active contribution to the debate and following the Conference.
As announced, today, ministers Joksimović and Szijjártó will sign the Annual Work Plan 2020–2021 based on the Memorandum of Understanding between the Government of Hungary and the Government of the Republic of Serbia on Expert Assistance for the Accession Negotiations of the Republic of Serbia to the European Union.
Source: Tanjug