J. Joksimović and Čomić: Team for the Conference on the Future of Europe formed
September 02 2021 | Belgrade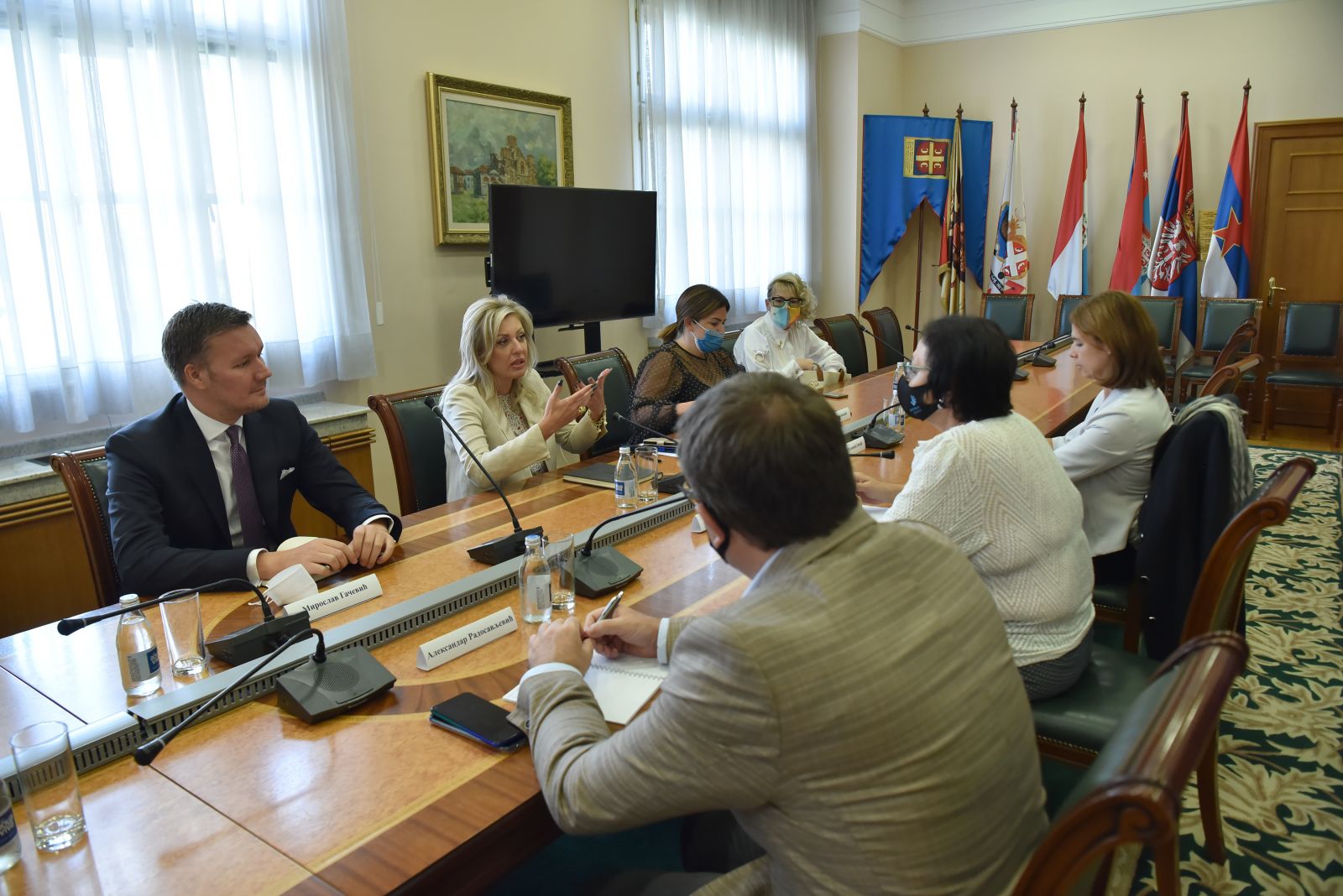 Minister of European Integration Jadranka Joksimović and Minister of Human and Minority Rights and Social Dialogue Gordana Čomić have had a meeting where they made a decision on establishing an inter-ministerial team for organising a permanent dialogue on Serbia's way of following and participation in the work of the Conference on the Future of Europe.
The MEI press release states that this is the most important current debate in the European Union regarding its further development.
The ministers have agreed that Serbia, as a reliable partner in the dialogue with the European Union, can significantly contribute to the debate on the future of Europe.
Joksimović has emphasised that Serbian citizens have both the right and the obligation to participate in such a dialogue under the principles of participative democracy, because, according to her, the future of Europe is their future as well.
"It is important for Serbian society and democracy to have the opportunity to provide their insight regarding the path of Europe's development in the coming decades, and to offer a way they think the project of integrating the entire European continent should be completed", said Joksimović.
Minister Čomić has stated that everyone should be included in that dialogue, particularly those who do not always have a chance to express their opinion directly in public, such as members of various minority groups.
She has stressed that this is why it is important to establish a digital platform where all interested citizens of Serbia could express their opinions in their own languages about the policies vital for their families, local community, as well as Europe in general.
It has been agreed that conclusions should be formed based on the opinions and suggestions of dialogue participants, primarily representatives of the civil sector, business community, local self-governments, and national and European institutions, which will serve as the basis for creating public policies regarding Serbia's participation in the Conference on the Future of Europe.
Source: Tanjug