J. Joksimović: Important visit, Hungary is our true friend
August 25 2021 | Budapest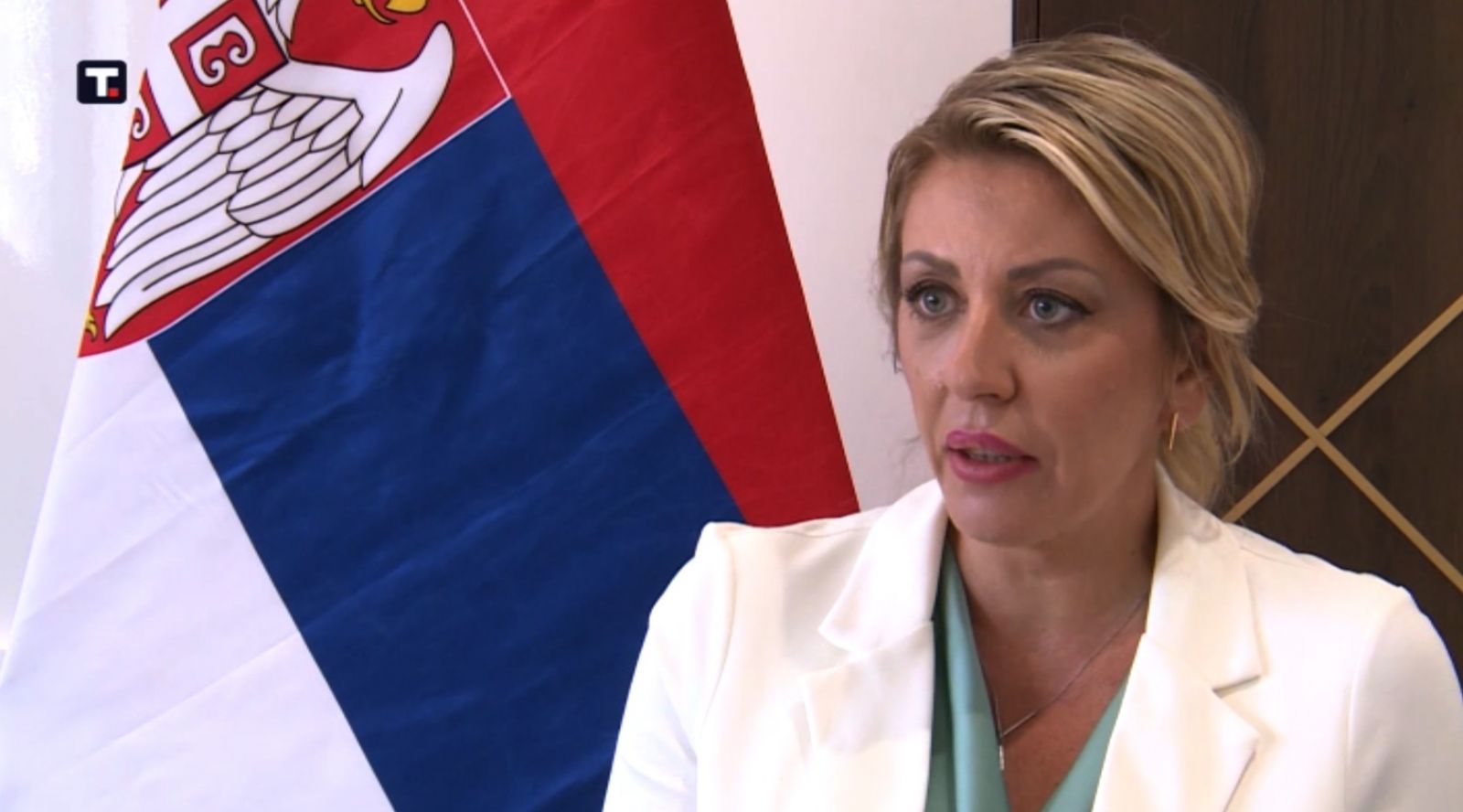 Minister of European Integration Jadranka Joksimović has stated that today's visit to Hungary and presence at the annual conference of Head of Hungarian diplomacy Péter Szijjártó with Hungarian ambassadors abroad was important because she had an opportunity to inform them about Serbia's reforms on the European path, situation in the region, as well as about the new methodology and the 'Open Balkans' initiative.
Joksimović has told Tanjug that, by inviting her to the conference, Szijjártó wanted to do honour to her and Serbia, where he has recently received a medal from President Aleksandar Vučić for contribution to Serbia's European integration and good neighbourly relations.
"I've had the opportunity to give the ambassadors some of our views regarding the enlargement policy, Serbia's stage in the European integration process, and the new methodology. They were very interested in hearing about the way they, as sincere supporters of the enlargement policy and particularly of Serbia, can help and advocate together with other friendly countries the acceleration of the process", said Joksimović.
She has said that, several days ago, Serbian media reported that Hungarian Prime Minister Viktor Orbán said that it was time for Hungary to leave the EU, but that, having discussed it with Szijjártó, she realised that it was not true, as Hungary is very interested in a strong and functional EU.
"Since there are problems in functioning, Hungary is interested in dialogue, and this has created a new debate between Brussels and Budapest in addition to other issues Brussels has had with Hungary for some time already. This message is very important to us: that the EU is important to Hungary and that they want it to be more functional and stronger for the benefit of all, and in order to function better", said Joksimović.
According to her, this message is also important for Serbia, including that they will continue to provide unequivocal and strong support to European integration, together with the countries of the Visegrad Group with whom Serbia also has excellent cooperation.
Joksimović has also informed the Hungarian ambassadors about the 'Open Balkans' initiative, where they have particularly shown interest in how it was established and what is expected of it.
"I've said that 'Open Balkans' is an authentic initiative originating in the region, and that it is open for everyone although many are sceptical, but that it is actually founded on enhanced political trust and matters important to citizens, including economic cooperation and many benefits for citizens in the region", explained Joksimović.
She has further noted that one of the guests was also the Croatian Minister of Foreign and European Affairs, Gordan Grlić-Radman, with whom she exchanged opinions on certain issues, focusing on the enlargement policy and the EU.
"Serbia and Croatia have a lot of outstanding issues, but I thought that it was a good idea to show that dialogue and constant communication, even when we disagree on some matters, are the most effective way to practice EU membership. I think it is always a good idea to talk", said the Minister.
Joksimović has underlined that she and Szijjártó also talked about the upcoming joint session between the governments of Serbia and Hungary, which will be held for the sixth time on 7 and 8 September in Budapest, and where a strategically important document covering various areas will be signed.
Minister Szijjártó and I will sign the Annual Work Plan regarding cooperation in the area of European integration, under which we will receive technical and expert assistance from Hungary in certain areas, therefore I think this visit is important and that it has shown how much our relations have improved, that this is not a fairy tale, but that we cooperate on concrete matters, economic and many other", said Joksimović.
Source: Tanjug