J. Joksimović with Hungarian minister on enlargement
August 25 2021 | Budapest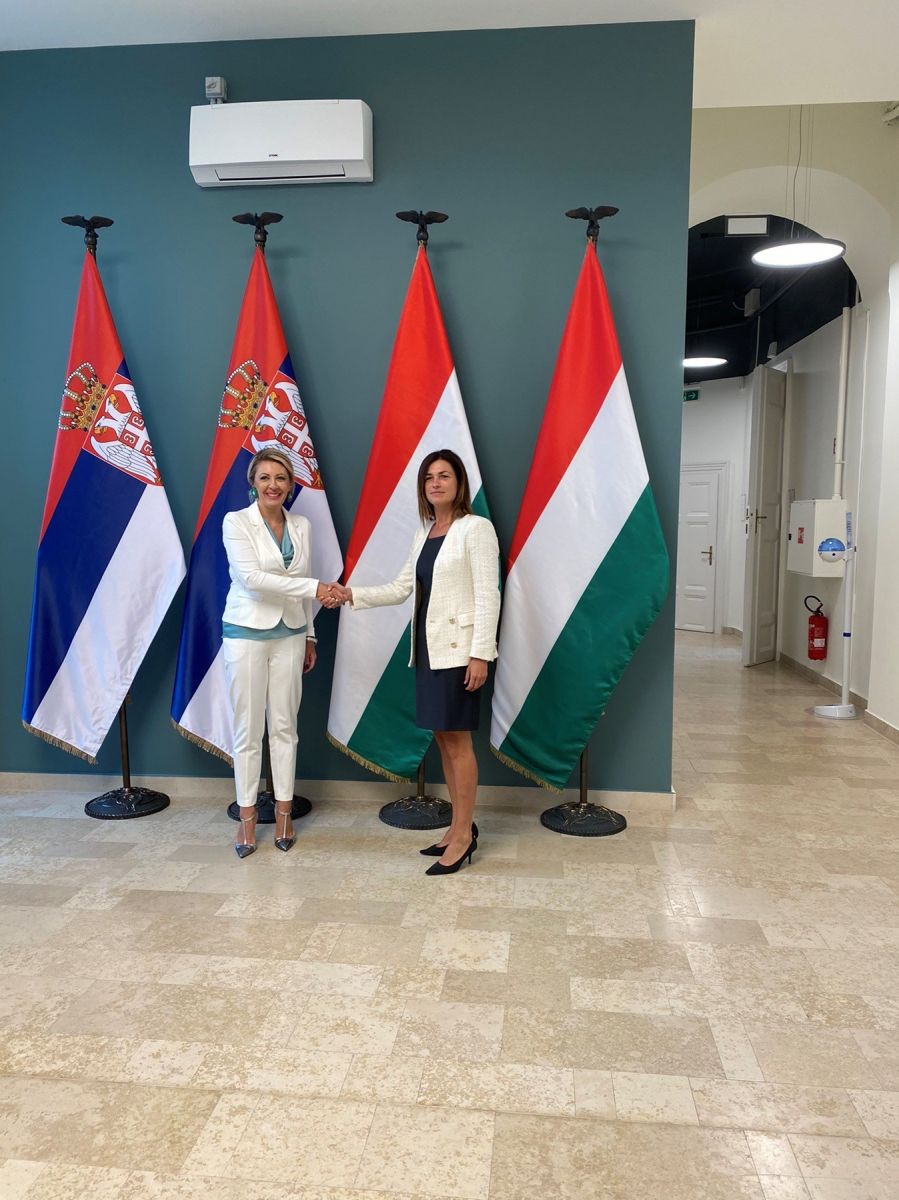 Minister of European Integration Jadranka Joksimović has talked in Budapest today with Hungarian Minister of Justice and EU Judit Varga about the new enlargement methodology and the way Serbia has been preparing.
On the occasion, Joksimović has stated that Serbia is fully prepared for two new clusters – Cluster 3 on inclusive growth and competitiveness, and Cluster 4 on Green Agenda, digitalisation and connectivity.
"These two clusters cover a total of 12 chapters for which Serbia is fully prepared. We are no longer talking about individual chapters, but about the important work that we have done and that still awaits us. By the end of the year, we are planning to finalise the reforms in the area of judiciary, that is – the constitutional amendments that will change the manner of election of judicial office holders, which will strengthen the independence of judiciary", said the Minister.
"I believe that we will be able to achieve that by the end of the year, which will send a clear signal to all member states that Serbia is not feigning reforms, and that it is seriously committed to key reforms, particularly those related to the judicial reform, fight against corruption and organised crime", said Joksimović.
According to her, these are important matters after which progress on Serbia's European path should ensue.
"We are genuinely lobbying and presenting everything that we do, we value every type of support, advice and everyone that has good words for Serbia, and Hungary is definitely such country", concluded Joksimović.
Source: Tanjug