USA grants one million dollars for employment of persons with disabilities
August 06 2021 | Belgrade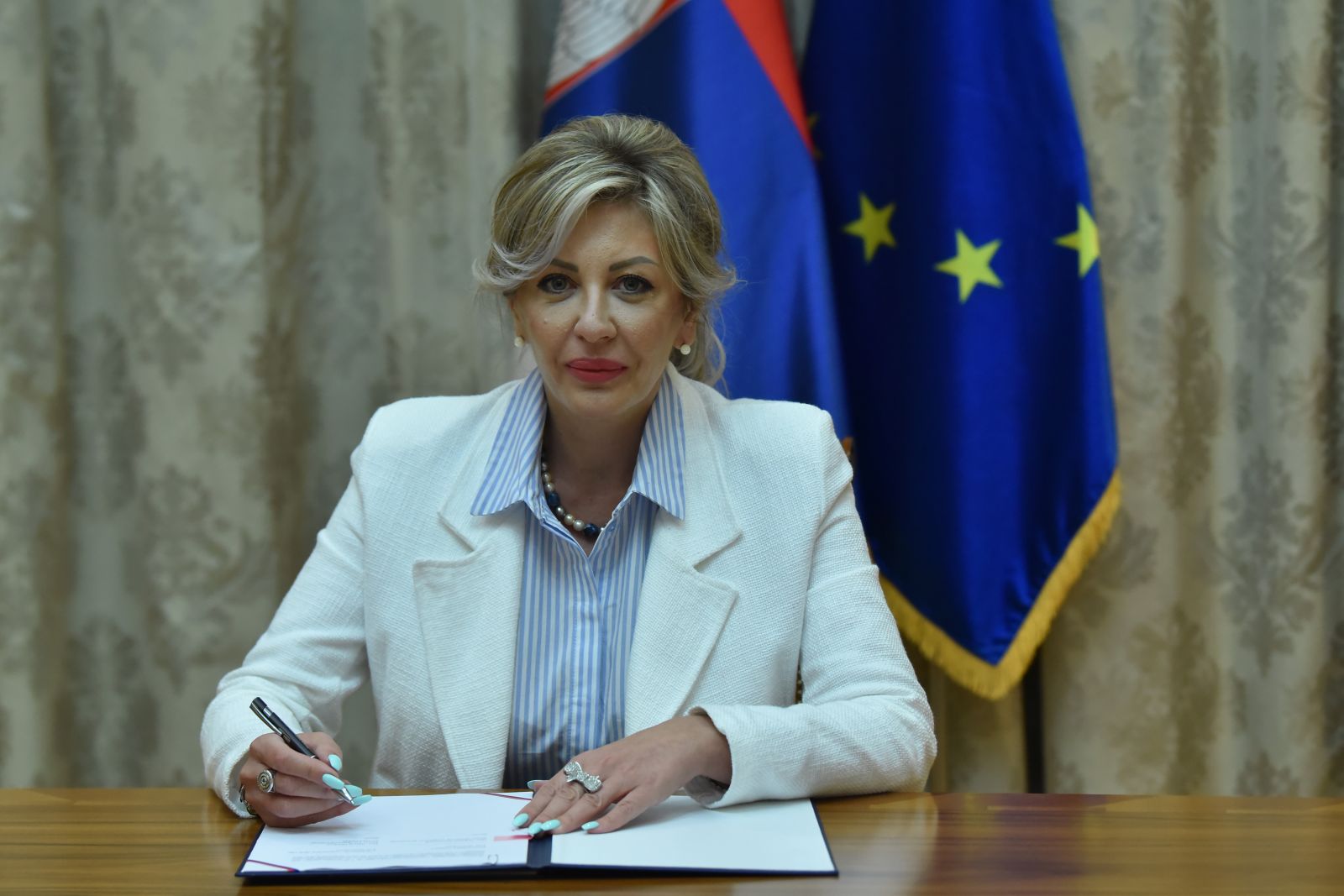 Minister of European Integration, Jadranka Joksimović, has signed today Amendment 17 to the Assistance Agreement between Serbia and the United States in the amount of one million dollars, which is intended for more competitive market economy.
Joksimović has explained that the USA has thus allocated one million dollars of grants and mentioned that these funds will be used specifically for the project aimed to promote economic empowerment of person with disabilities in Serbia on an equal basis with others.
"The results of those projects will be equal access to employment for those persons, possibility for them to be freely selected from the labour market and to work in an environment that is open, inclusive and accessible for persons with disabilities", she has said.
Joksimović has mentioned that development partnership with the USA is thus extended, at the same time enabling persons with disabilities to improve their quality of life as well as the life of their families and have equal treatment in employment as the rest of the citizens.
She has expressed her gratitude to the United States of America for previous cooperation and continuous financial assistance to the Republic of Serbia, at the moment when the entire world is facing the recovery from crisis caused by the pandemic, as announced from the Ministry of European Integration.
"Continued cooperation with the United States of America as a development partner is of extreme importance for Serbia, not only regarding the financial support, but also the realisation of its strategic goal, which is the membership in the European Union as a developed democracy and strong and resilient economy", Joksimović has concluded.
Source: Tanjug