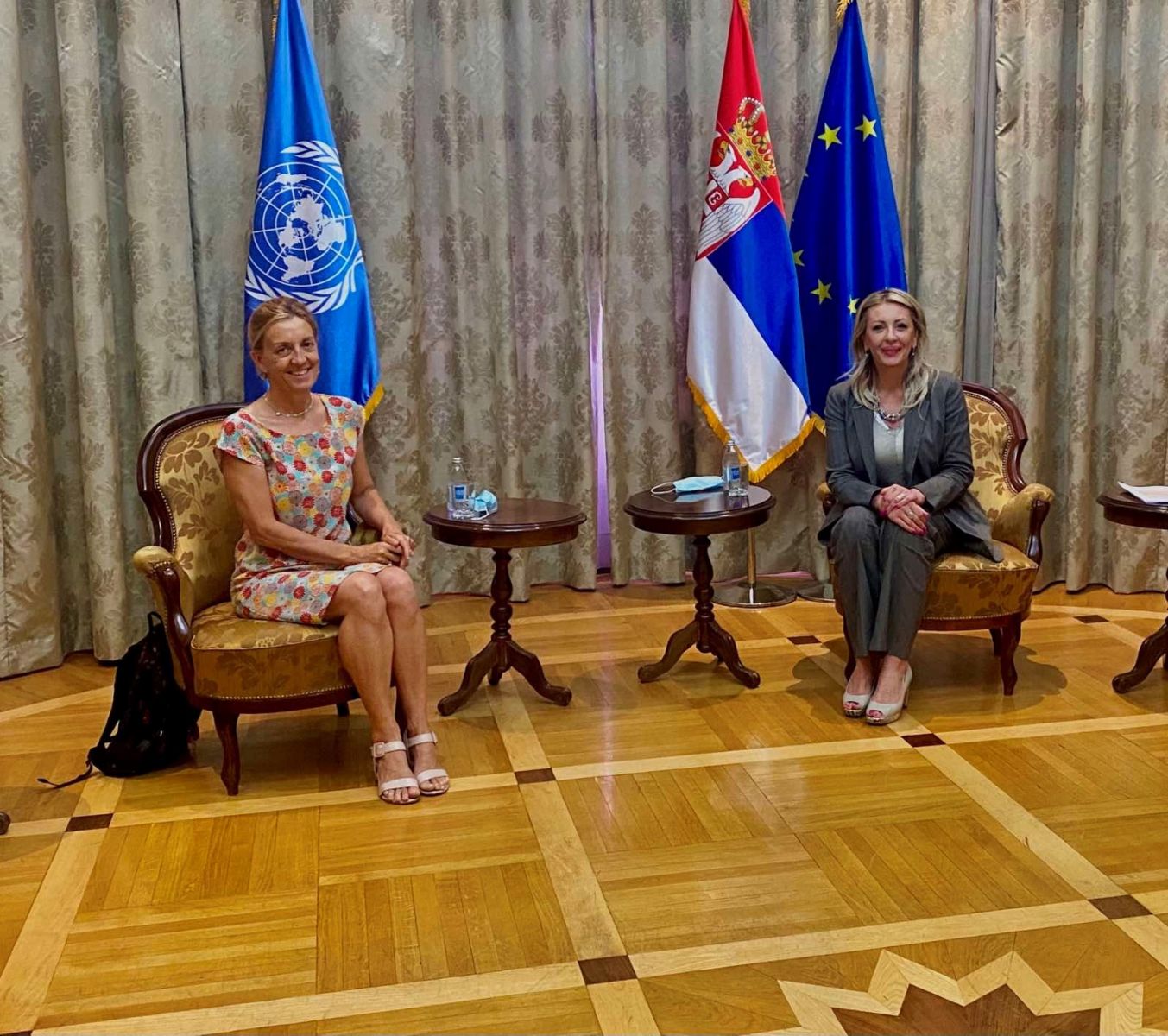 Minister of European Integration Jadranka Joksimović and UN Resident Coordinator in Serbia Françoise Jacob have spoken today about development cooperation between Serbia and the UN team, based primarily on implementing projects which, through their goals and results, contribute to Serbia's accession to the European Union.
Joksimović has stressed that many years of joint work, along with high level of expertise of UN agencies, have resulted in successful implementation of a large number of projects.
"Every single project, whether those contributing to local development, protection of human rights, human health, gender equality, social inclusion, matters and is important for accelerating Serbia's European path", Joksimović has said, as referred in the MEI press release.
She has indicated that the Government of the Republic of Serbia is willing to continue with such cooperation in the future.
Joksimović and Jacob have examined additional possibilities for cooperation in promoting the Green Agenda goals, considering that it is currently key global development policy.
They have agreed that such policy should, in Serbia too, through joint efforts of development partners and the government, contribute to opening of new jobs and generally to creating new opportunities for youth that are based on new standards that these goals imply.
Joksimović has said that Serbia finds particularly important the scope of cooperation which refers to the achievement of sustainable social-economic development goals and the 2030 UN Agenda, implemented in the framework of six thematic negotiating clusters within the European integration's accession process, and in this process, she has said, we find international partners particularly important, notably the UN agencies.
Jacob has said that the UN team is willing to continue contributing to the reform activities of the Government, having regard to the benefits of Serbia's citizens from the projects realised in partnerships, as well as indirect benefit of accelerated accession of Serbia to the European Union.
Source: Tanjug