J. Joksimović: Slovenian EU Council presidency priorities discussed
July 02 2021 | Belgrade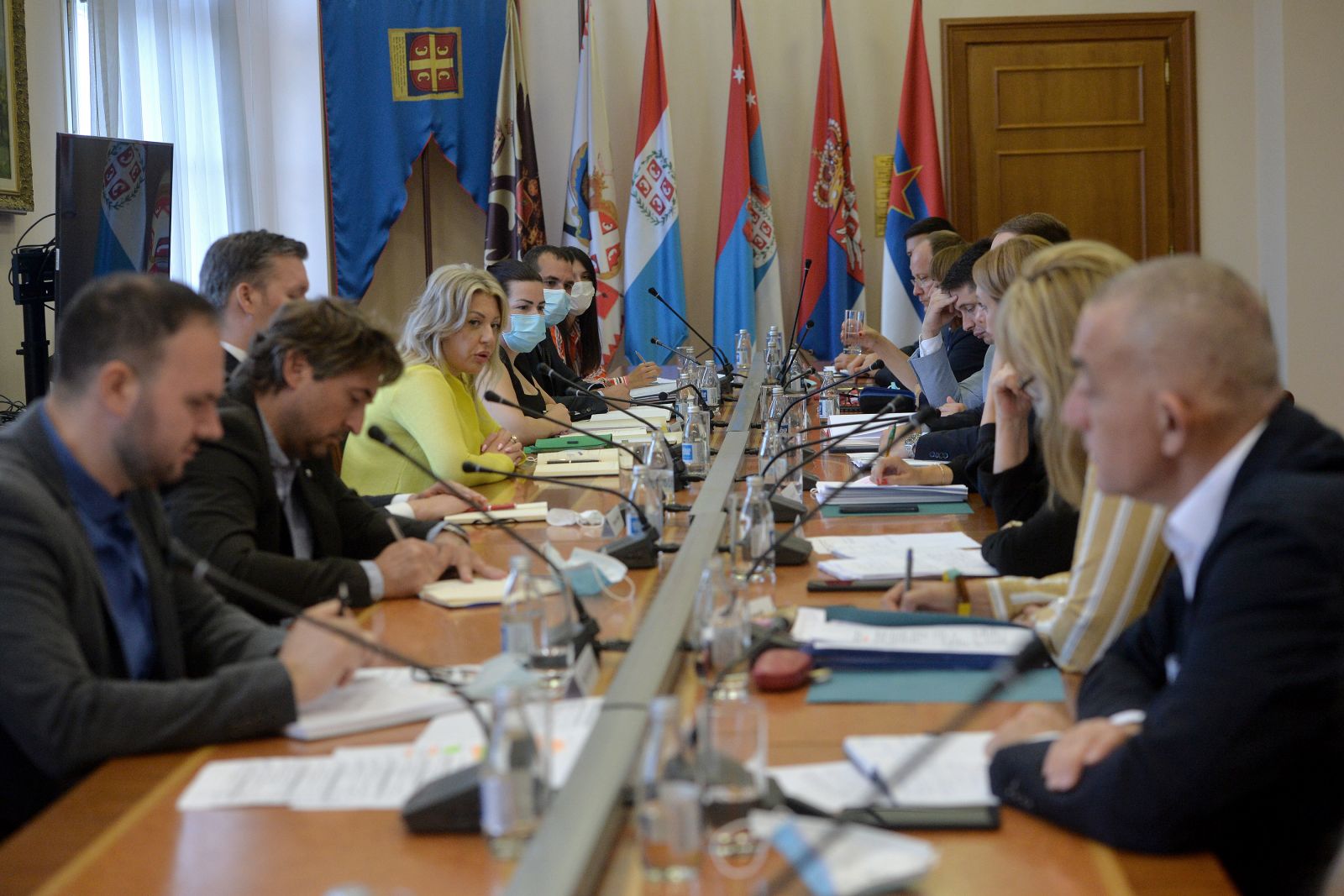 The Minister of European Integration and Chief Negotiator for Conducting Negotiations on the Republic of Serbia's Accession to the European Union, Jadranka Joksimović, has chaired a meeting with the coordinators of six negotiation clusters, where further activities in the negotiation process have been discussed, following the recently held political Intergovernmental Conference between the European Union and Serbia.
They have analysed the results of the accession process achieved during the Portuguese EU Council presidency in the first half of the year, as reported by the Ministry of European Integration.
It has been concluded that the recent holding of the political Intergovernmental Conference, which marked the beginning of the application of the new EU enlargement methodology, was a partial recognition of Serbia's reform efforts, where EU member states expressed their expectation that the reforms would continue and accelerate.
Minister Joksimović has particularly emphasised that it is important for Serbia that cluster 1 – Fundamentals has been opened, as noted at the Conference.
"The first elements of the reformed way of negotiations have thus been applied, and all our future activities will be focused on greater progress in the rule of law area, with our full administrative and political readiness, so as to continue the negotiation process at a faster pace", stressed the Minister.
The meeting has also included a discussion on the priorities of the recently assumed Slovenian EU Council presidency. It has been concluded that Serbia is ready to contribute to the realisation of Slovenia's announced goal to affirm EU enlargement to the Western Balkans as the Union's strategic interest.
As stated at the meeting, Serbia's institutions are realising its strategic plans in a way which entails inclusion in the socio-economic recovery after the pandemic and integration in various areas of European policies, including infrastructure, transport, energy connectivity, research, innovation, decarbonisation, digitalisation and cyber resilience.
"In that sense, Serbia will be ready to participate at the EU–Western Balkans Summit, to be hosted by Slovenia in autumn. As announced by the Slovenian presidency, we expect that the summit will affirm the policy of including candidate and potential candidate countries in EU sector policies, which is vital both for the credibility and the security of the Union itself", said Minister Joksimović.
The meeting has particularly discussed the Serbian Government's reform activities that follow the EU's goals for the upcoming six months, which are related to strengthening resilience and recovery from the COVID-19 pandemic and to Serbia's ability to contribute to the debate within the Conference on the Future of Europe.
The regular meeting of the Coordination for Conducting Accession Negotiations has been attended by the representatives of ministries in charge of clusters Fundamentals, Internal market, Competitiveness and inclusive growth, Green Deal and sustainable connectivity, Resources, agriculture and cohesion, and External relations, as well as other members of the Team for Support to Negotiations.
Source: Tanjug