J. Joksimović: All Western Balkans countries feel stalled
June 24 2021 | Belgrade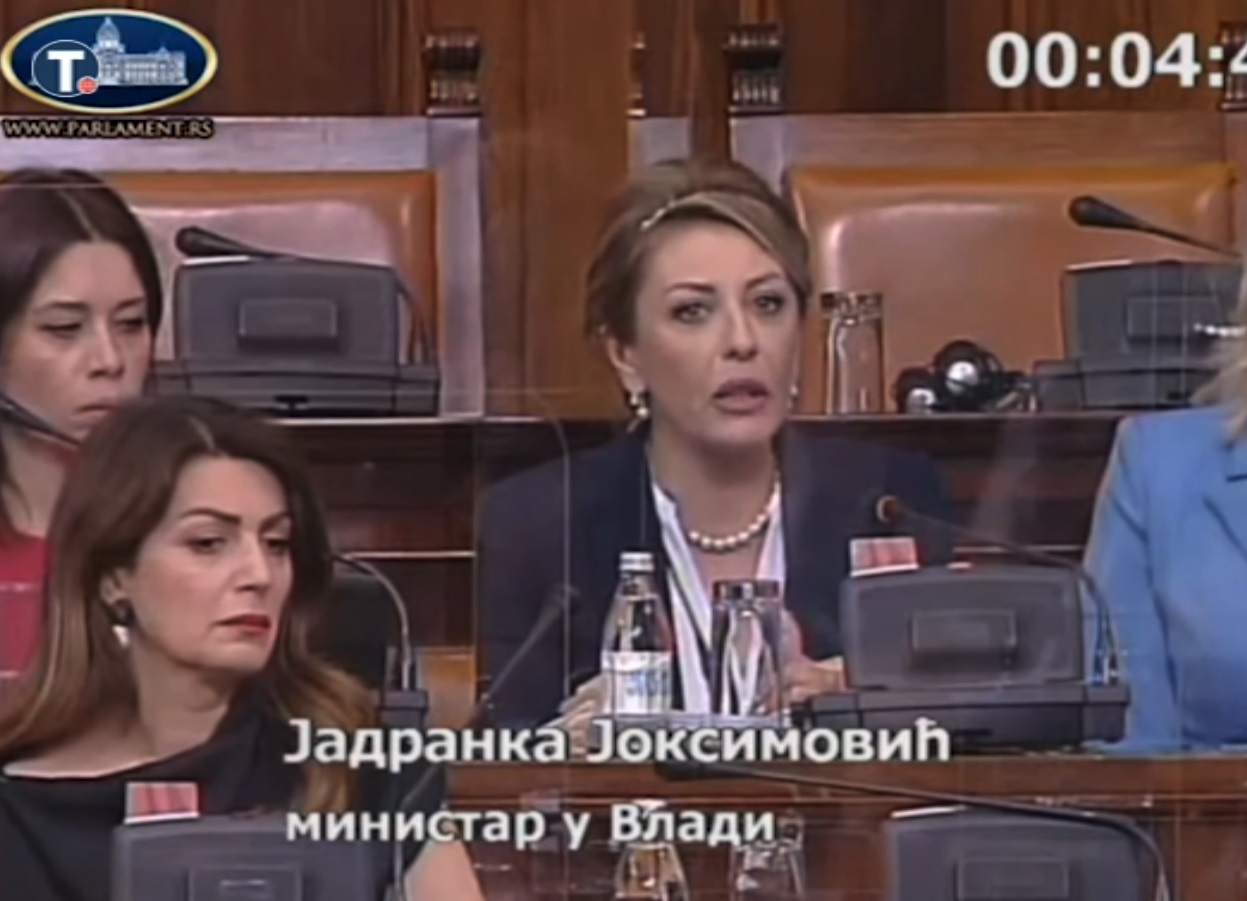 Minister of European Integration Jadranka Joksimović has stated today that all countries of the Western Balkans feel stalled as regards European integration, in particular North Macedonia and Albania, that Serbia absolutely supports and wishes them to enter the negotiations.
Joksimović has said that she participated in the panel of the Western Balkan European integration ministers in Vienna, but that no enthusiasm towards European integration could have been felt in the spirit of the panel.
"No one has said anything commendable about the new methodology, everyone feels stalled, in particular North Macedonia and Albania; we have said more than once and President Vučić repeated again today, that we are really sorry they have not entered the negotiations. They have our full support, we wish them to enter that process since that is good for everyone", Joksimović has said.
The Minister has added that once you enter the process everyone has to start meeting the criteria and obligations, which creates better cooperation.
Answering the questions of the deputies in the parliament, Joksimović has said that she has to mention that only Serbia was for the new methodology.
"I have presented out readiness for new methodology, which I have commended, since it makes no sense to reprimand what you have accepted. It is important to see what is the best way to increase dynamics, and, investing the most energy, to achieve the best possible results for the country and its citizens", she has said.
Joksimović believes that the Serbian side has thus demonstrated its reliability.
"We were neither objecting, protesting, or praising and commending ourselves. We are doing our job, as it has been noted, and I believe that with this reform dynamics and the political leadership of the President and Prime Minister, as well as our efforts, we will really be able to score good results", Joksimović has said.
Source: Tanjug