J. Joksimović: Sustainable green transition of Adriatic and Ionian region
May 11 2021 | Belgrade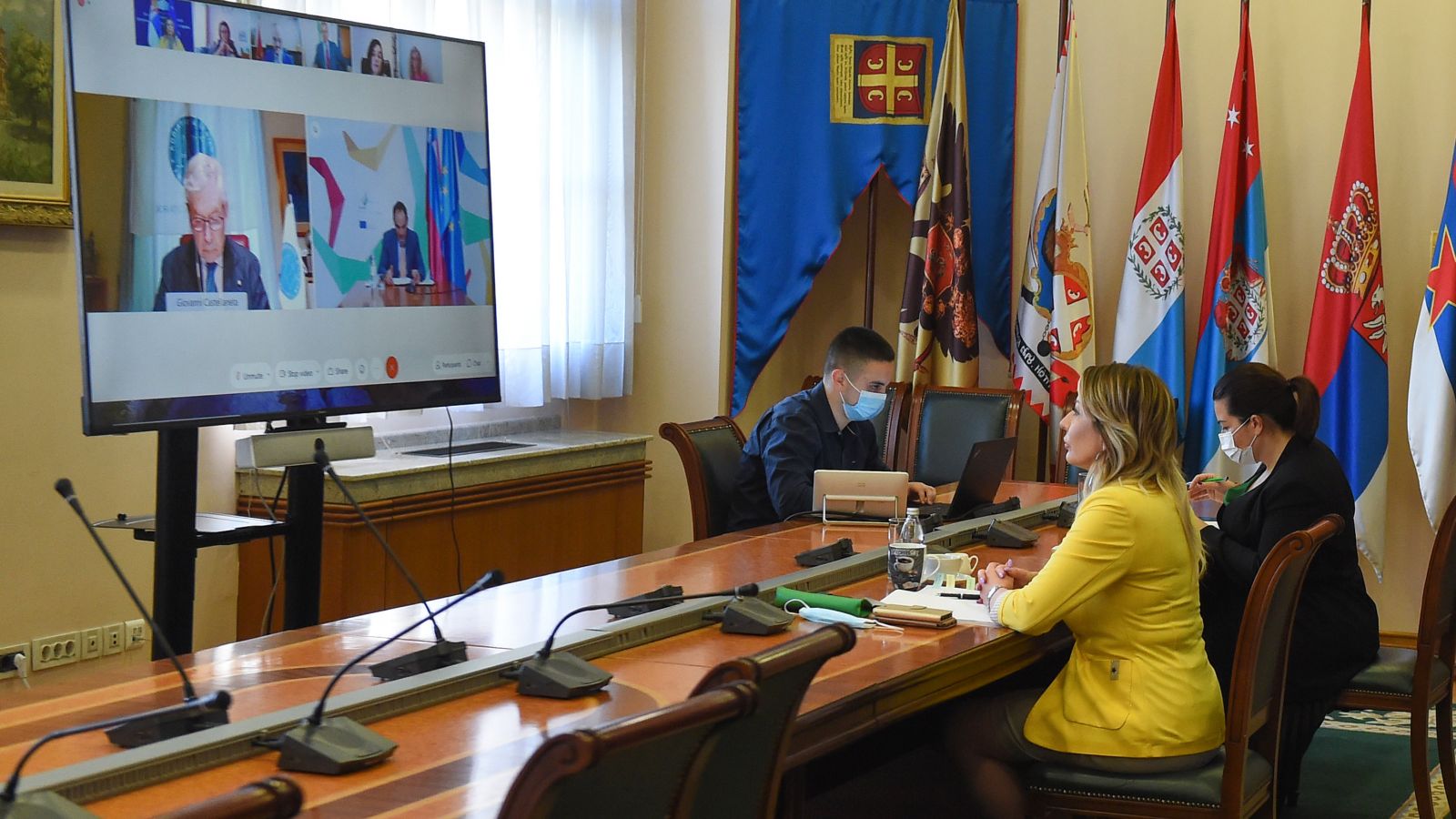 Minister of European Integration Jadranka Joksimović has participated today on an online ministerial meeting of the EU Strategy for the Adriatic and Ionian Region, where she has emphasised the importance of that format of regional cooperation, which significantly contributes to the approximation of the Western Balkans to the European Union.
"Participating in this strategy together with the EU, we are working on the implementation of its goals, and primarily of the main one – improving the quality of life of the citizens of the Adriatic and Ionian region. In this way, in synergy, we contribute to the European green recovery from the effects of the pandemic and socio-economic crisis caused by COVID-19, that is – to building a common green future of Europe for all of us", said Joksimović.
She has stated that it is particularly important that, on this occasion, the European perspective of the Western Balkans has once again been reaffirmed, as well as the importance of good neighbourly relations in the region and strengthening of economic regional cooperation, with the support of the EU.
"All our efforts should results in a better position of young people, their inclusion in projects of sustainable, smart and green transition of the Adriatic and Ionian region, with an active support of the civil society", emphasised Joksimović.
This year, the EU Strategy for the Adriatic and Ionian Region is chaired by Slovenia.
At today's sixth meeting of the Adriatic and Ionian Council, the Izola Declaration 'Along the Coasts of the Shared Sea' has been adopted, under which the representatives of the governments of Albania, Bosnia and Herzegovina, Croatia, Greece, Italy, Montenegro, North Macedonia, Serbia and Slovenia identified key elements of cooperation in the upcoming year.
Source: Tanjug