J. Joksimović: What is relevant for us are agreements, not non-papers
May 04 2021 | Belgrade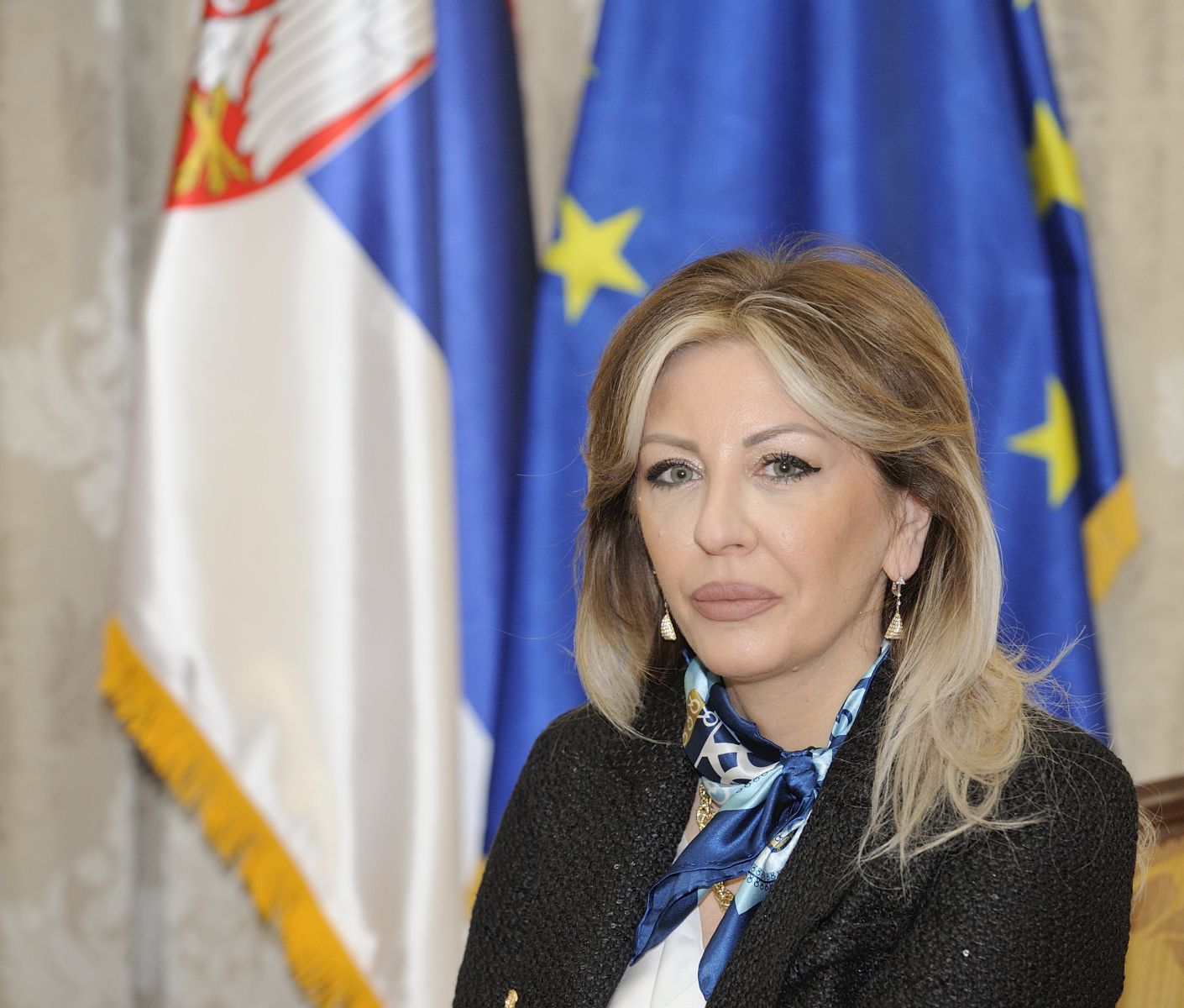 These days and weeks, a number of so-called non-papers have been circling around, touching upon very sensitive topics. They serve to "feel the pulse" of stakeholders, both regional and international.
For both of the issues that were the topics of those non-papers, we have clear frameworks. Our priority is the full membership in the EU, peace, cooperation and sustainable connectivity of the so-called Western Balkan region. All our initiatives, particularly those of President Vučić, have precisely been aimed in that direction. With regard to the second issue, the EU-facilitated dialogue on the normalisation of relations between Belgrade and Pristina, as well as clear and signed obligations from the Brussels Agreement, are a relevant framework for us. Our pulse is easy to take on these issues, because we have done and are still doing everything in good faith and adhering to all relevant agreements and principles, which we expect from others, as well.
This is what Minister of European Integration Jadranka Joksimović has stated in her interview for 'Novosti', answering the question of how she interprets the information on alleged non-papers which, among other things, propose drawing new borders.
Do ever more open messages that we should recognise Kosovo and Metohija in order to join the EU mean that we will soon have to make a choice – Kosovo or the EU?
- The conditions under which Serbia will become a full EU member are defined in our negotiation framework. It clearly states that, prior to membership, it is necessary to conclude a legally binding agreement on the normalisation of relations between Belgrade and Pristine. The EU has the obligation to be status-neutral and does not deal with the matters of recognition or non-recognition – this is only what member states do.
Could our process of EU integration be "unfrozen" any time soon?
- This is exactly why the EU has adopted the new methodology for EU accession negotiations – to unfreeze the process and to conduct the EU enlargement policy in a more credible way. That is why we have accepted it without hesitation. Our goal is to accelerate the negotiations, primarily by conducting the reforms in the area of the rule of law more efficiently, which we have promised to the citizens of Serbia. With active participation of President Vučić and Prime Minister Brnabić, we have made significant steps in that area in the previous months and weeks.
When could we open new chapters, i.e. clusters?
- We expect the holding of a high-level political Intergovernmental Conference at the end of June. If it is assessed that we have made sufficient progress in the area of the rule of law, i.e. that we have met interim benchmarks for chapters 23 and 24 within Cluster 1 – Fundamentals, we may be able to open one or two entire clusters by the end of the year. Therefore, I expect progress.
Serbia does not want to jeopardise its relations with Russia and China, particularly to impose sanctions on Moscow. How will that reflect on our European path?
- Membership in the Union is our crucial foreign policy priority and a constant. In these particularly arduous times we live in, responsible governments take care of all important political and economic interests of the state and citizens. The narrative that is circling around about the scope of our cooperation with regard to many EU members is somewhat overblown. If you simply have a look at the trade between certain EU countries and Russia or China, it is clear that there certainly is an extensive economic cooperation. However, global relations have been teetering for some time now, and this surely affects the EU's expectations from associated countries.
How do you comment on the threats that have been constantly coming from Zagreb that they will block us on our European path?
- The practice of introducing bilateral issues into the accession process, which has been used not only towards us, and not only by Croatia, has not yielded anything that would contribute to the credibility of the process and raising trust. I think that the new methodology aims precisely to improve these elements of the process – bring more credibility and trust, which hardly leaves place for bilateral conditioning.
A. Milinković
Source: Novosti