J. Joksimović: Large steps made in right direction
May 03 2021 | Belgrade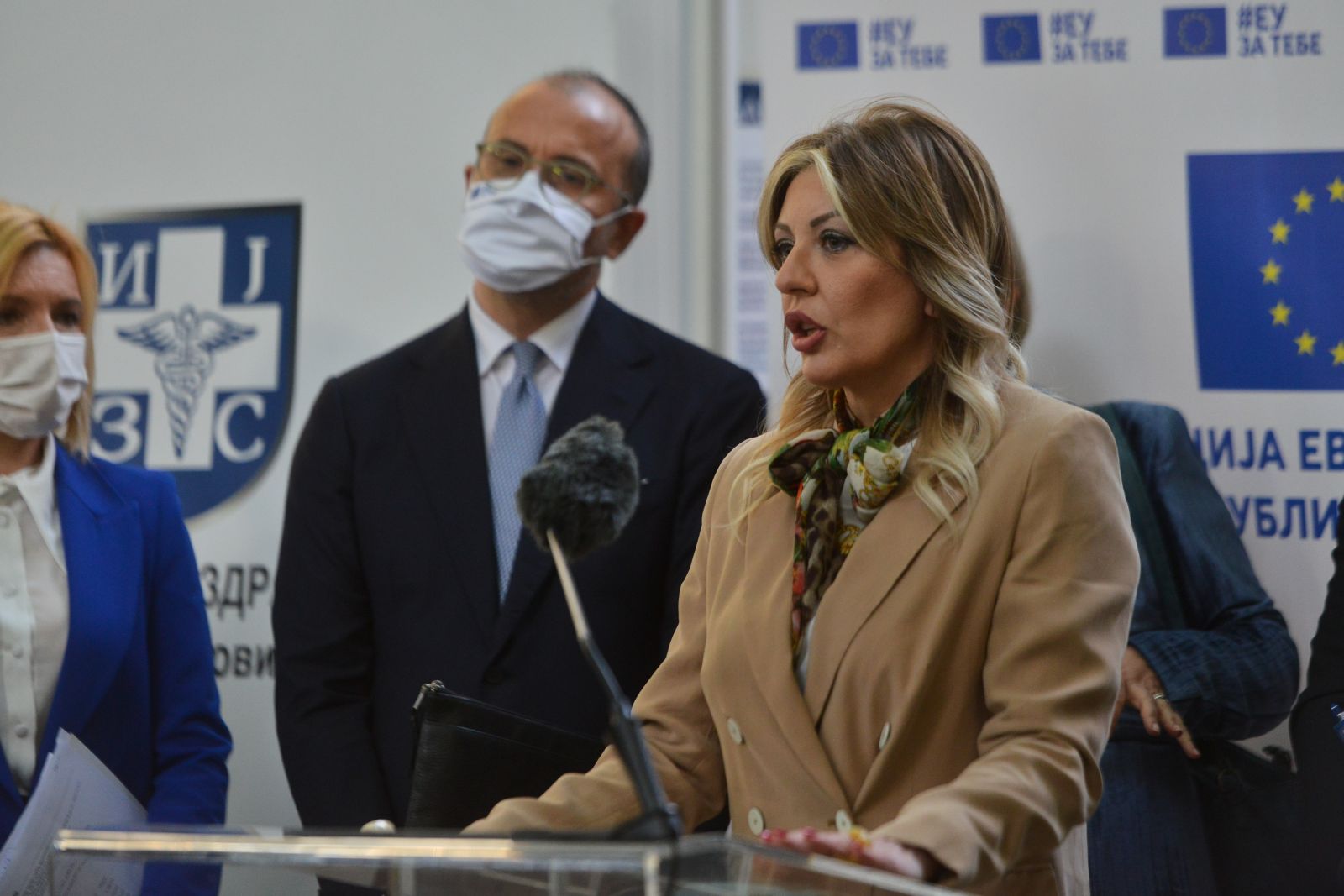 Minister of European Integration Jadranka Joksimović has assessed today that media freedom is always a topic for all countries, particularly in a period of crisis, such as the COVID-19 pandemic, and has emphasised that, during the pandemic, the government has informed the Serbian citizens in a transparent, timely and very responsible manner.
"I think it you were right to pose the question of media freedom in the context of the pandemic. Every crisis brings challenges for the entire society. I am sure all your colleagues around the world are posing the same question of whether we are properly informed, whether all data were transparent, that is a legitimate question", said Joksimović on the occasion of her visit to the Institute 'Batut' together with EU Commissioner for Neighbourhood and Enlargement Olivér Várhelyi and Head of the EU Delegation Sem Fabrizi, when she was asked what she thought about the level of media freedom on the World Press Freedom Day.
She has stressed that media freedom is an area which in the case of Serbia as a candidate country is measured through progress in the rule of law.
According to her, certain things were criticised.
She has recalled that Serbia is venturing into serious reforms, given that it has adopted a comprehensive and very transparently prepared Media Strategy and has prepared the Action Plan for its implementation.
"We have made large steps in a positive direction, and we have also heard that from the European Commission", said the Minister, adding that media freedom will always be on the agenda, not only during the accession process but also when Serbia becomes a member state, as is the case in all civic and democratic societies.
"It is important that we all work on it together – the Government, society and the media. Everyone has their own part of responsibilities, ethics, professionalism and objectivity, and as a Government, we have never been closed to that kind of conversation", said Joksimović.
Head of the EU Delegation Sem Fabrizi has emphasised that the Union promotes maximum media freedom.
"The EU's position on media freedom is clear, we advocate absolute freedom of the media, particularly in times of the pandemic, when citizens should be timely and objectively informed.
Media freedom is part of a wider EU agenda", said Fabrizi, adding that, for 13 months, since the beginning of the pandemic, the EU has been advocating a maximum level of dialogue with the media in Serbia.
"We are working on it together, and progress will be made", said Fabrizi.
Source: Tanjug