J. Joksimović: Serbia intensively working on preparing clusters 3 and 4
April 23 2021 | Belgrade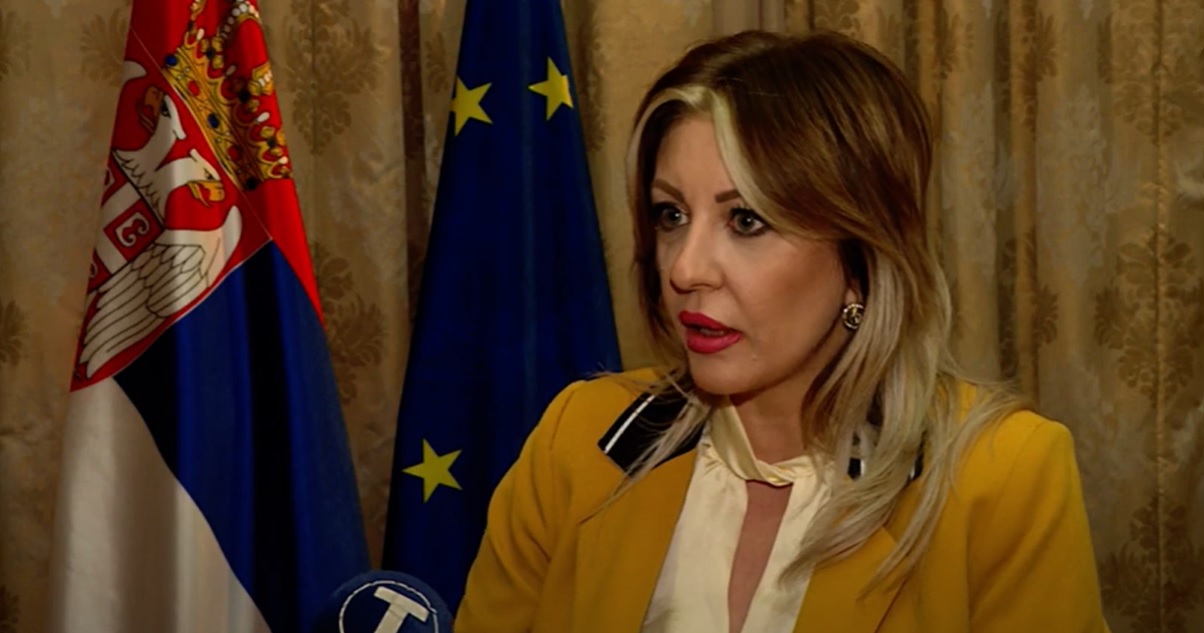 Serbia is intensively working on meeting the criteria for several chapters that have remained unopened within clusters 3 and 4, as stated today by Minister of European Integration Jadranka Joksimović, who has assessed that there are elements for the opening of those clusters, adding that it depends on the member states and their assessment of the overall progress.
Joksimović has said that cluster 3 – Competitiveness and inclusive growth comprises eight chapters, of which Serbia has opened five, adding that the Negotiating Position for Chapter 10 – Information society and media is in the final stage of preparation.
"This will be followed by an analysis and debate in the responsible committee of the Serbian National Assembly, together with the National Convention, after which the position will be adopted by the Government and sent to the European Commission", said Joksimović.In addition, the negotiating positions for Chapter 19 – Social policy and Chapter 16 – Taxation are in the final stage and are expected to be sent to the EC soon.
"There was a demanding political standard in the area of excise tax policy for certain alcoholic beverages, and we had to find a way to protect the interests of our producers and meet the standards at the same time. This is going well, and we could soon have a prepared package for cluster 3", said the Minister.
Joksimović has stated that Serbia is also intensively working on cluster 4 that comprises four chapters, of which three have been sent to the European Commission and Chapter 15 – Energy is the only one that remains.
She has noted that the main issue regarding this chapter is 'Srbijagas' and the unbundling of activities, adding that the issue is intensively addressed with the Minister of Mining and Energy."I believe that we will achieve good results in this chapter as well and meet the criteria, so that we would also be ready for cluster 4", said Joksimović.
She has stressed that the new EU enlargement methodology has increased expectations from candidate countries in the accession process, but that Serbia has shown responsibility because it quickly entered the process.
"We have timely undertaken all our activities and I expect our European path to be accelerated.
"She has expressed her expectations that the Intergovernmental Conference will be held at the highest political level by the end of June and the Portuguese EU presidency, where accession countries and the EU will exchange opinions and discuss vital issues of integration in terms of plans, reform processes, results, and expectations from countries in the accession process.
"There, we would define all additional elements regarding the methodology that we have accepted, and there are no second thoughts, it is only the question of active understanding, both on the part of the EU and Serbia, that this is the manner of negotiations and application to our European path", said Joksimović.
Source: Tanjug