J. Joksimović: Intergovernmental Conference by the end of June
April 21 2021 | Belgrade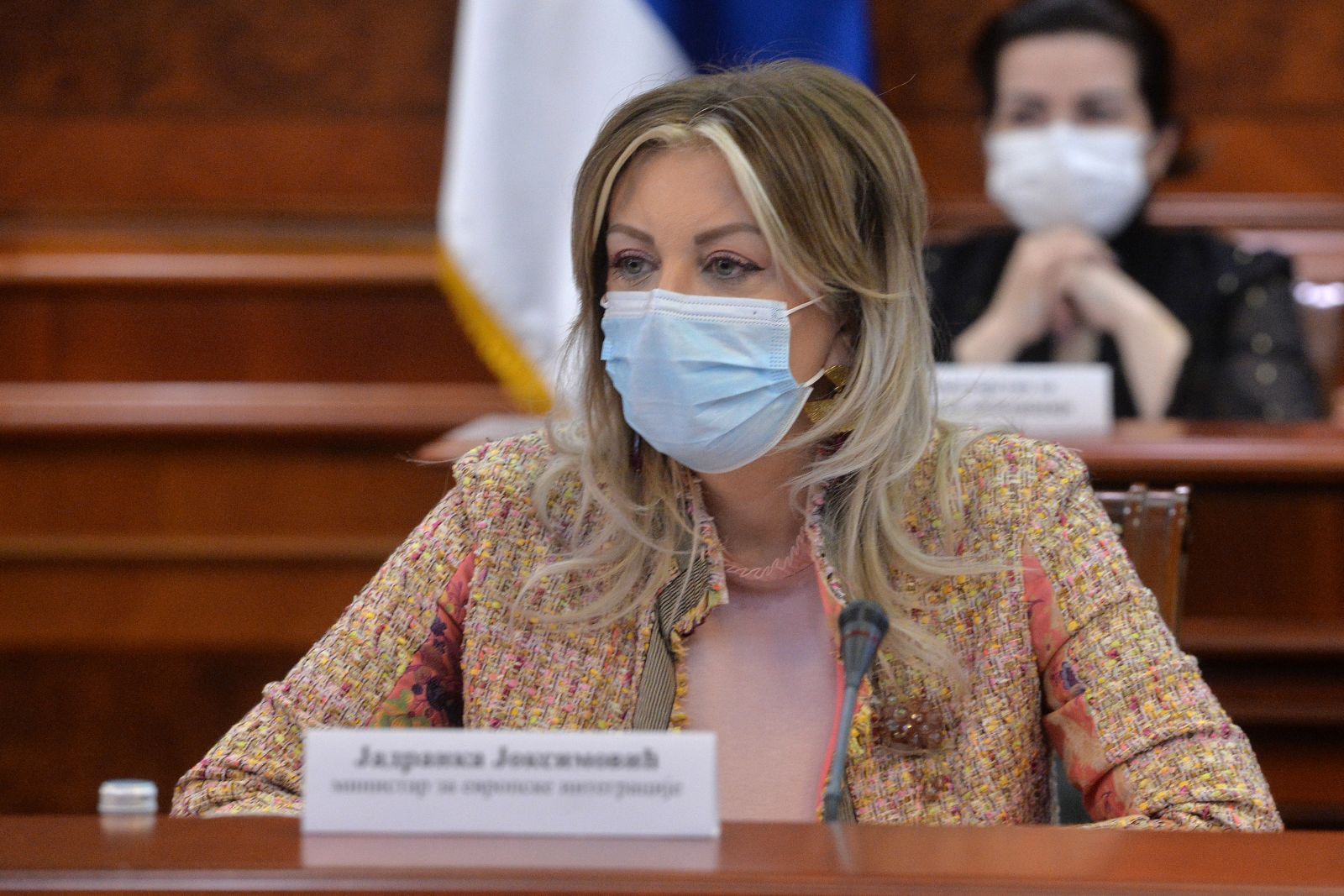 Today, Prime Minister Ana Brnabić has chaired the Coordination Body for EU Accession Process, which has considered vital current issues in Serbia's EU accession process, primarily the Government's new coordinating structure for EU negotiations that is aligned with the principles of the new EU enlargement methodology.

The Minister of European Integration and Chief Negotiator for Serbia's accession negotiations, Jadranka Joksimović, has informed the members of the Government and representatives of the Coordination Body that the Intergovernmental Conference is expected to be held by the end of June, where the application of the new methodology to Serbia will be fully defined, at the highest political level with European partners. 

According to Joksimović, having accepted the reformed way of EU accession, Serbia has also responsibly and timely introduced the cluster approach into its coordinating structure, and thus committed to an even more fundamental alignment of reform activities, additional political synergy and stronger political steering of the process, as required by the new methodology.

The Coordination Body has discussed Government activities within all six clusters, particularly within the first which is related to Fundamentals, i.e. the rule of law, as reported by the Government Office for Media Cooperation.

It has been concluded that additional efforts should be directed towards meeting the interim benchmarks in that area, which were set by the EU and which are essential for further progress in the negotiation process. 

Joksimović has stressed that, in difficult epidemiological conditions last year, Serbia finalised the revision of action plans for chapters 23 and 24, in consultation with the European Union and the civil society.   
 
According to her, the continuity of reforms has been achieved in that way.   
 
The Coordination Body particularly discussed the preparations for the potential opening of cluster 3 – Competitiveness and inclusive growth, and cluster 4 – Green Deal and sustainable connectivity, as well as future activities regarding the acceleration of reform implementation in that process.

At the meeting, which has been attended by representatives of all ministries, Joksimović has presented the enhanced and revised negotiation structure, in line with the principles of the new methodology. 

The Coordination Body have agreed to maintain the continuity of meetings with a view to achieving additional acceleration and stronger monitoring of all reform activities in the accession process.

Given that the new methodology defined six leading EU policies, it has been agreed that the negotiating groups, which, under the previous methodology, have worked mainly independently, will now be thematically linked within one cluster, which will be managed by cluster coordinators. 

In this way, the coherence of the Team for support to negotiations will be achieved and the political steering of the process will be improved, as a new approach and requirement.

The Coordination Body is chaired by Prime Minister Ana Brnabić and is managed by the Chief Negotiator and Minister of European Integration, Jadranka Joksimović.
Source: Tanjug