J. Joksimović: I expect to also hear praises by the end of June
April 01 2021 | Belgrade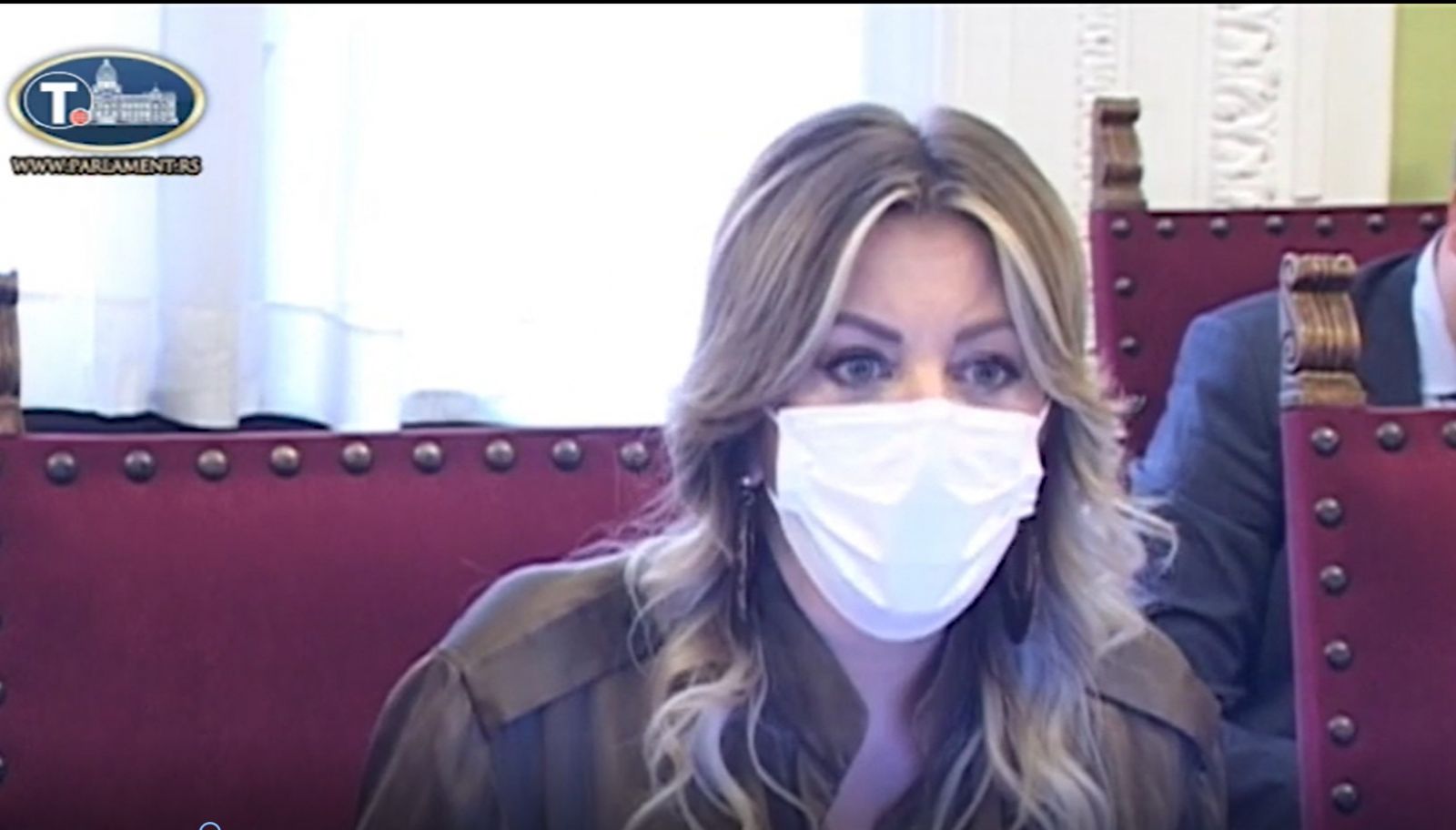 Minister of European Integration Jadranka Joksimović has stated today that she expects Serbia to have an open high-level discussion with all EU member states by the end of June about their expectations from Serbia with regard to reforms, and that some of the clusters that are currently under preparation may be opened. 
"I expect that, during the Portuguese presidency by the end of June, we will hold a high-level and political intergovernmental conference, which means at a ministerial and potentially even a higher level, with all member states where we will openly and transparently talk at a strategic and political level about the expectations from Serbia in terms of concrete reforms, where they think delays exist, what they additionally expect, what is to be commended", said Joksimović.
Attending a European Integration Committee meeting, she has added that, on the other hand, she expects Serbia to present its arguments and plans, to determine where there have been objective delays and where there have been delays for other reasons, and set a timeframe for correction thereof, as well as to define its expectations from the EU.
Joksimović has also expressed the expectation that "some of the clusters will perhaps be opened". 
She has added that there are ongoing preparations for cluster 3 – competitiveness and inclusive growth, and cluster 4 – Green Deal, digitalisation and infrastructural and transport connectivity. 
According to her, the preparations are being carried out under the precondition that the report on the state of play in the rule of law, which may be presented in May, shows that Serbia has had sufficient positive elements for member states to support the opening of a cluster.
According to the Minister, Serbia will in the meantime work on the criteria for these two clusters, adding that if Serbia opens one of the two, according to the new methodology, that will mean that it will open a group of chapters that have remained unopened within that cluster.
The Minister has stressed that the new methodology additionally underlines expectations in the political steering of the process, which according to her is a good thing.
"Maybe the road is sometimes more wobbly, but it certainly brings greater transparency regarding the EU's expectations of what a country in the accession process must do, and, on the other hand, it brings us the opportunity to be make it clear that our negotiation framework under which we have so far negotiated has truly been strict and stringent in measuring the progress in the rule of law as the key area.
Joksimović has emphasised and recalled that no chapter that Serbia has so far opened could have been opened without progress in the area of the rule of law.
"This includes 18 out of 35 chapters, plus, let's not forget the Belgrade–Pristina dialogue which is regarded as an element for achieving progress", said the Minister.
She has added that this now seems to be even more emphasised.
"On the other hand, if a country really makes significant steps to be measured in such a highly political way, the EU is obliged to be more credible and show more faith in enlargement and more faith not only in Serbia but also in the entire Western Balkans", stated the Minister.
According to her, it is important that everyone improves their narrative and messages to one another. 
She had added that she is not only speaking about Serbia but also about other candidates and potential candidates from the entire Western Balkans, because the pandemic has shown that everyone is facing the same problems and that the countries need each other in many segments.
Source: Tanjug