Meeting of the Head of EU Delegation and heads of missions of Member States with ministers of EU integration and justice
March 24 2021 | Belgrade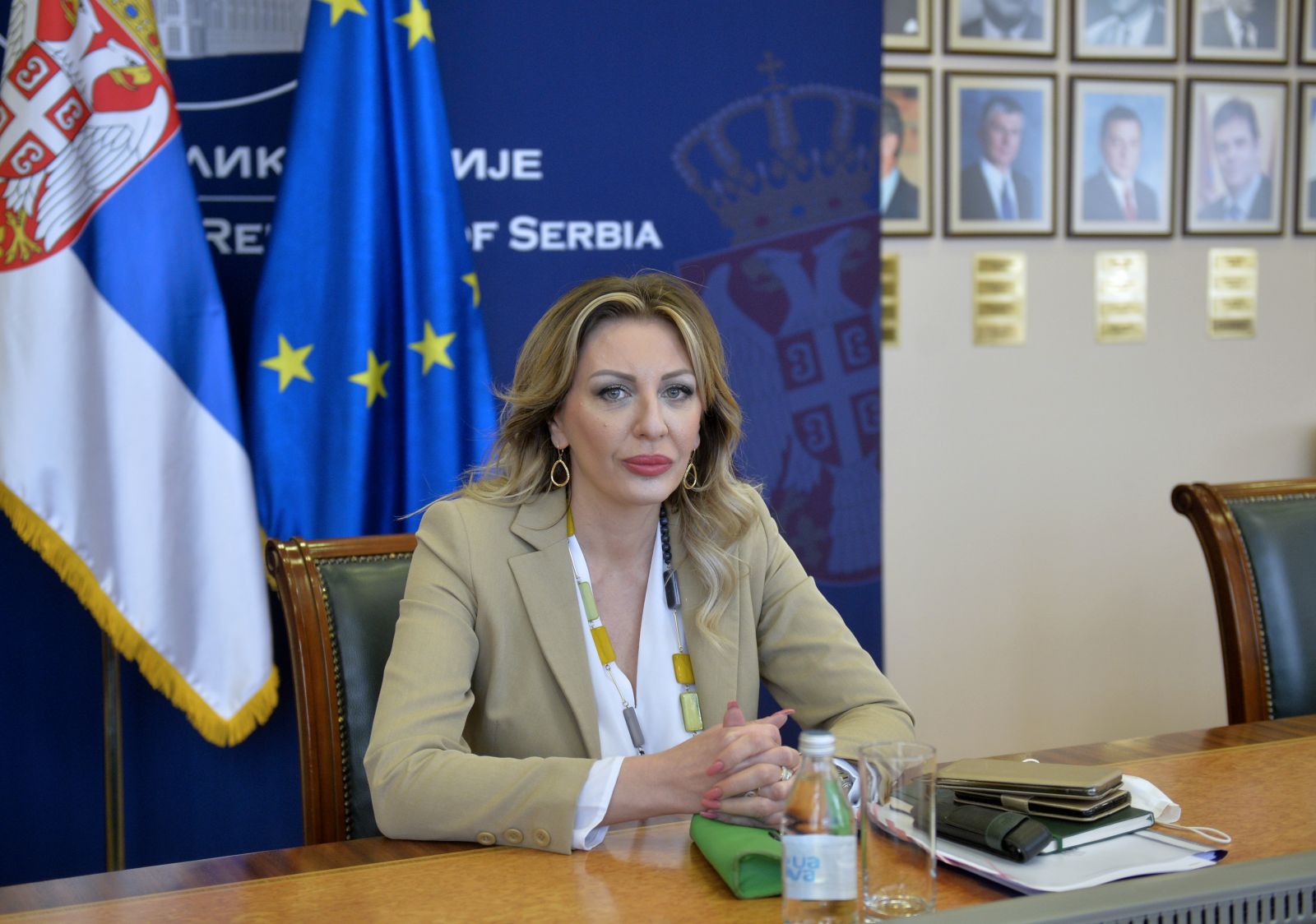 Minister of European Integration Jadranka Joksimović and Minister of Justice Maja Popović have participated at the meeting of the heads of missions of EU Member States to Serbia and Head of the European Union Delegation to Serbia, Ambassador Sem Fabrizi.
The meeting was dedicated to the exchange of opinions in particular on the rule of law, as the key element of Serbia's accession process to the European Union.
The ministers have introduced the ambassadors with the current state of affairs and planned reform steps in the judiciary, protection of fundamental rights, including media freedom, and fight against corruption and organised crime.
Along with support to the strong commitment of the ministers, the EU representatives have encouraged the government to double its efforts in this extremely important area, by paying special attention to the implementation and results of the reform.
Ambassador Fabrizi has underlined that the European Union Delegation to Serbia is fully committed to continuing close cooperation with ministers Joksimović and Popović and provide assistance to implementation of such crucial reform agenda.
"We are aware that new methodology additionally highlights the importance of reforms in the area of the rule of law for the accession process and we are ready to continue taking important steps on this path. Serbia has demonstrated its solidarity and resilience as a society and together with the EU we are working and will work on the recovery from the consequences of pandemic", says Minister Joksimović."
In relation to the automation of court procedures, in the domains where justice sector is in charge of normative regulation, very good results have been achieved which are directly reflected in the implementation of the revised action plan. This has a positive impact on the strengthening of legal certainty in our country.The Ministry of Justice has made numerous steps in the framework of the subchapter on judiciary, fight against corruption and fundamental rights, which will definitely contribute to the improvement of the work and efficiency of the legal system of the Republic of Serbia and align it with the EU standards", Minister Popović concludes.
Source: EU Delegation to Serbia