J. Joksimović with Bundestag member on Serbia's EI
March 10 2021 | Belgrade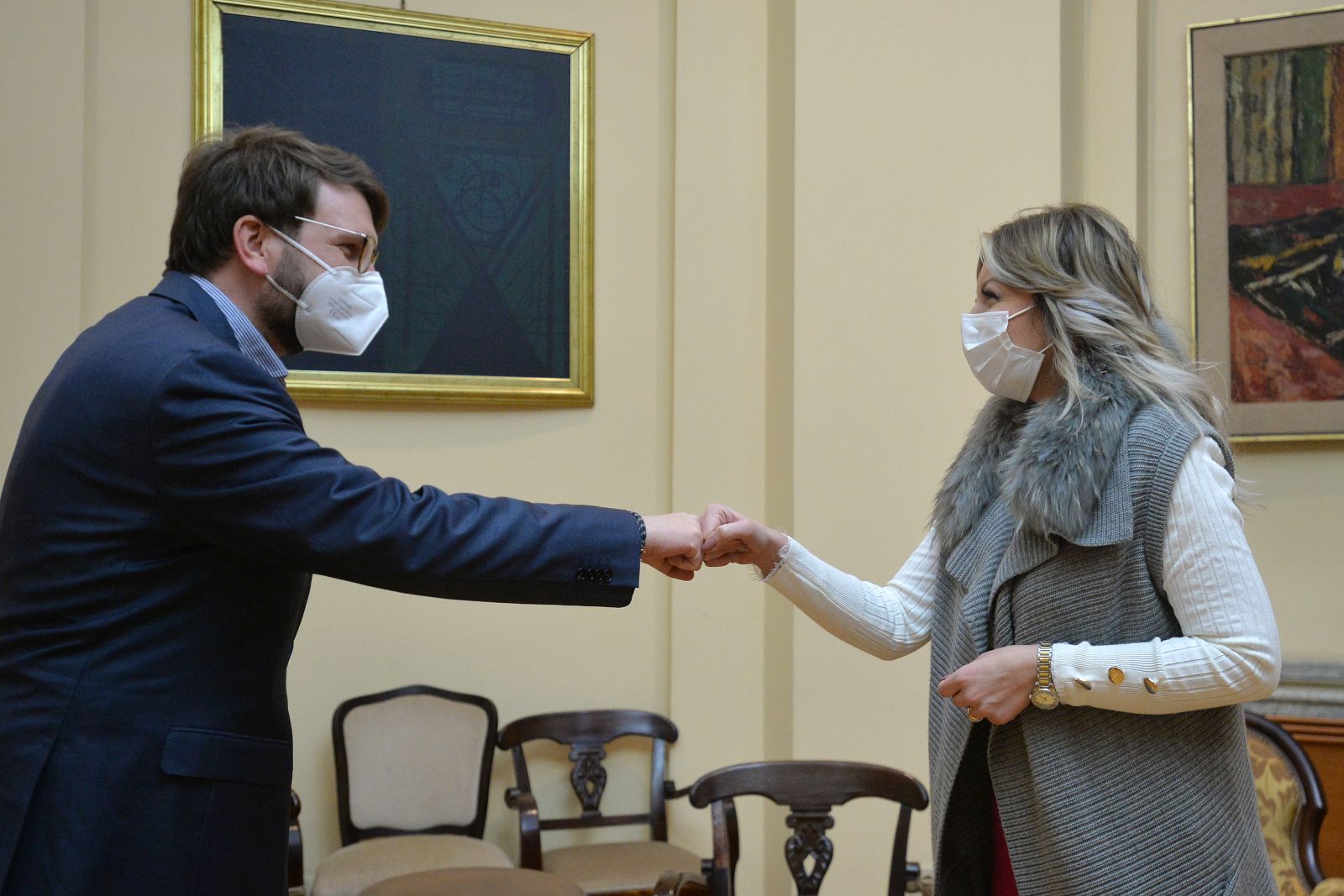 Minister of European Integration Jadranka Joksimović has met today with Marian Wendt, a member of the Christian Democratic Union in the German Bundestag. They have discussed Serbia's European integration, improvement of the relations between the two countries, and the situation in the Western Balkan region.
According to the MEI press release, Joksimović has informed Wendt on the reforms Serbia is undertaking in the process of EU negotiations, particularly in the area of the rule of law.
"Everything that we have so far achieved by strengthening democracy, as well as the overall efficiency of the state, also with the great support of Germany and the European Union, has resulted in our country being able to show extraordinary resilience in times of the global crisis in facing the negative effects the pandemic has had on society and economy", said Joksimović.
She has stressed that Serbia's flexible response to challenges has enabled the protection of citizens as a matter of priority, primarily through providing appropriate health protection and support to the economy to save jobs.
Minister Joksimović has stated that she expects that the EU membership negotiations will soon continue under the new methodology, because, through a sustainable way of realising its goals regarding accession, Serbia has shown that it can contribute to the recovery and revitalisation of the EU.
"We are convinced that such Serbian Government's approach to EU membership has the full support of Germany, as one of our strategic political and economic partners", noted Jadranka Joksimović.
Marian Wendt has particularly emphasised Serbia's contribution to the stability of the Western Balkans.
He has further said that Serbia is the EU's largest economic and political partner and that, as such, it significantly contributes to the credibility and success of the idea of European perspective with its initiatives for improving regional cooperation, particularly regarding the development of economy and infrastructure.
Source: Tanjug