J. Joksimović: US provides significant support for Serbia's European future
March 08 2021 | Belgrade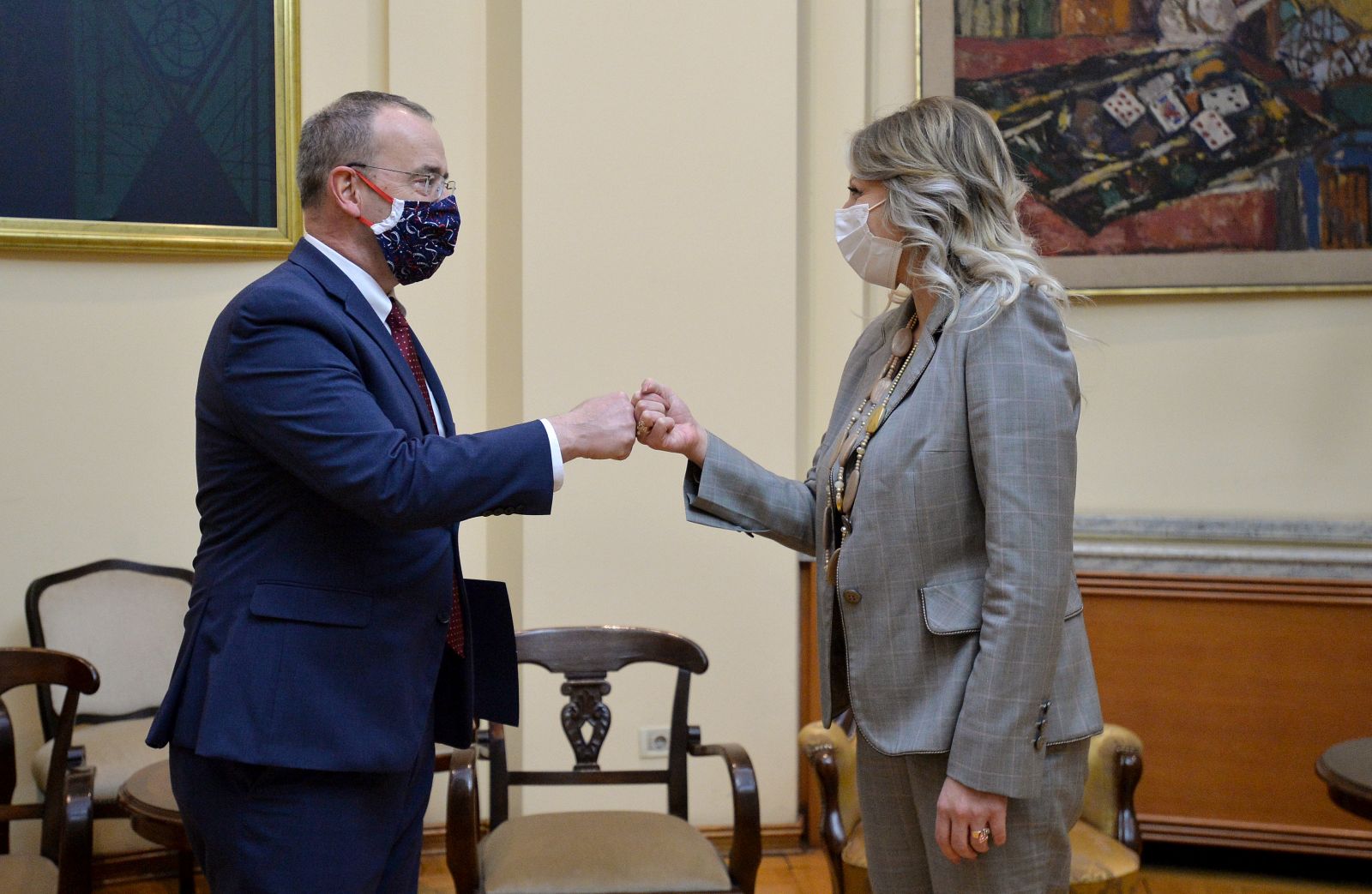 Minister of European Integration Jadranka Joksimović and US Ambassador Anthony Godfrey have met today to talk about Serbia's EU accession, relations between the two countries, and the situation in the region.
According to the MEI press release, Joksimović has informed the US Ambassador about the activities the Serbian Government has undertaken in implementing reform priorities, which are part of Serbia's European agenda, primarily in the area of the rule of law, constitutional reform, and media freedom, as well as priorities in sector policies that contribute to the resilience and sustainability of the Serbian economy.
Joksimović has stressed that the US's political and development assistance aimed at strengthening democracy and human rights, as well as assistance in the area of entrepreneurship, competitiveness, domestic economy and energy sector, significantly contributes to Serbia reaching EU standards as soon as possible.
"Owing to it, we not only accelerate our path towards EU membership, but we also work together on strengthening the Serbian economy and society, and help citizens overcome the effects of the COVID-19 crisis", said Joksimović.
Ambassador Godfrey has expressed his belief that the US and Serbia will continue to work on strengthening partner relations, adding that the US fully supports Serbia's European path.
He has stressed that the global crisis that has heavily affected the whole world is not an obstacle for realising joint plans that lead to regional infrastructural connectivity and stability of the Western Balkans.
Source: Tanjug