J. Joksimović: Friendly relations and development cooperation between Serbia and Japan
February 19 2021 | Belgrade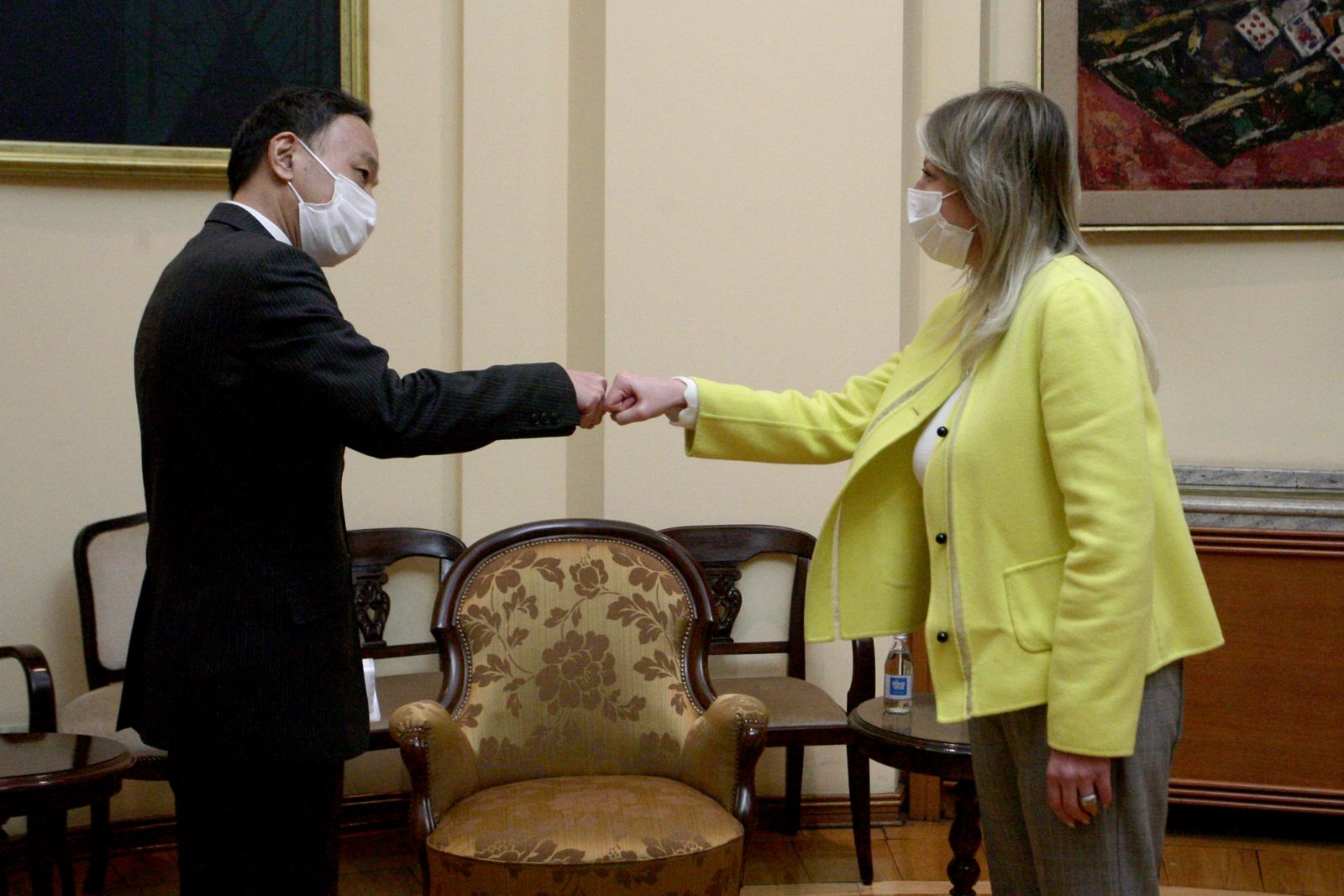 Minister of European Integration Jadranka Joksimović has met today with Katsumata Takahiko, the newly appointed Japanese Ambassador to Serbia, whom she has informed about Serbia's current activities in the EU accession process.
According to the MEI press release, they have particularly discussed bilateral cooperation, primarily regarding the realisation of projects financed by the Japanese Government from their development funds, as well as the efforts of the two governments in tackling the health crisis and socio-economic effects of the COVID-19 pandemic.
Jadranka Joksimović has wished a warm welcome to the Japanese Ambassador, expressing her belief that the cooperation between the two friendly countries will be continued with the same high intensity in the upcoming period.
She has presented the Serbian Government's priorities regarding the reforms necessary for achieving a faster pace of EU membership negotiations, particularly emphasising key areas, such as the rule of law, green economy, sustainable growth, digitisation and infrastructural improvement in the Western Balkans.
Joksimović has thanked the Japanese Government for the assistance it has been providing to Serbian citizens over a number of years, adding that Japan is one of the key development partners.
According to her, in the past 20 years, Japan has donated more than half a billion euros, primarily in the sectors of environmental protection, health and social protection and education, as well as for investing into the development of entrepreneurship.
"Owing to this assistance as well, Serbia is able to fight against the effects of the global health crisis in an organised and sustainable way", said the Minister.
Ambassador Katsumata has stated that his diplomatic mission will aim at further improving the cooperation and partnership between the two countries.
He has stressed that, by providing donations to some of the crucial sectors on Serbia's European path, the Japanese Government also supports the Serbian Government's efforts in improving the life of its citizens following the standards of developed countries.
Source: Tanjug