J. Joksimović: Ready for application of new methodology
February 07 2021 | Belgrade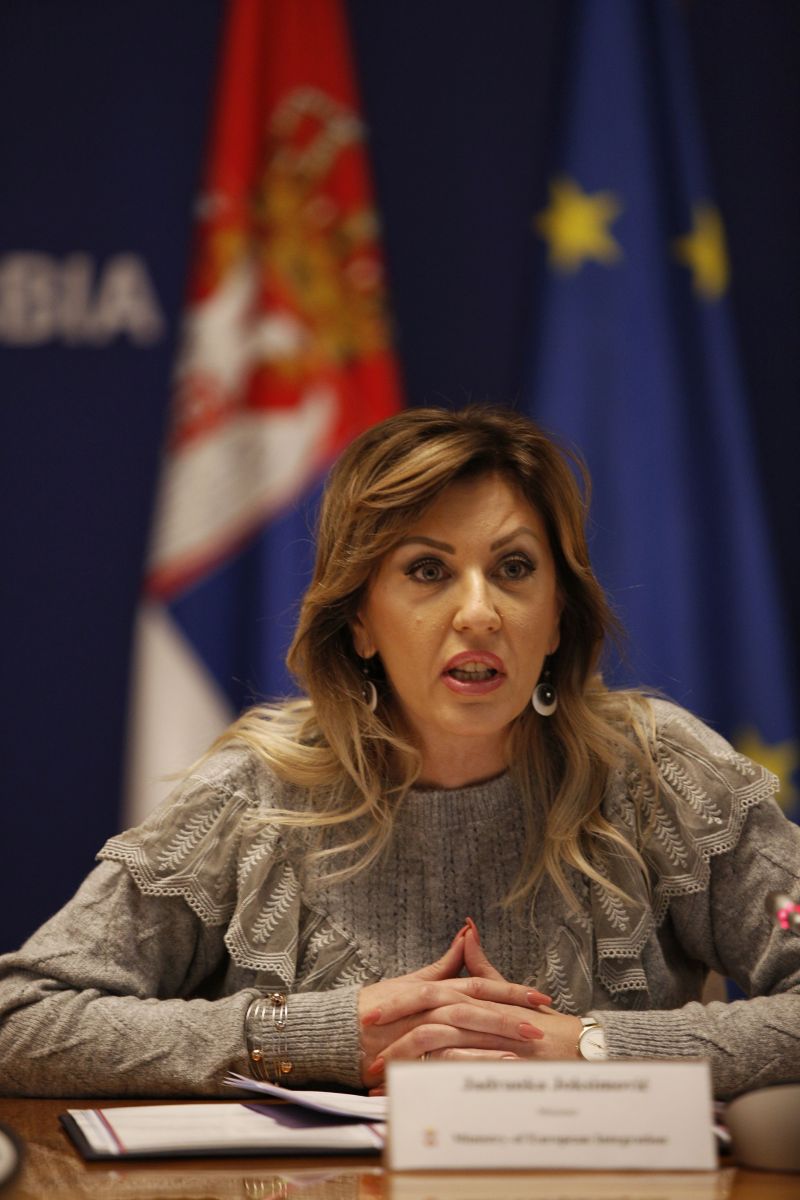 Minister of European Integration Jadranka Joksimović is the Chief Negotiator in Serbia's EU accession negotiations with Brussels, and her team is changing its structure according to the new methodology, which will result in the establishment of two new departments.
Joksimović has noted that she has been "the Chief Negotiator, Minister of European Integration, since the beginning".
"That is why we formed the Ministry of European integration, so that we wouldn't have 15 parallel structures", said Joksimović for RTS.
As regards the two new departments, the first will be in charge of the rule of law and political criteria, and the second one will be responsible for better coordination of the twin transformation cluster – Green Agenda, digitisation and infrastructural connectivity.
The goal is to open an entire cluster one year after the pandemic, while Joksimović has noted that Serbia has good chances of doing that with cluster 3.
"This is important, because this is a cluster that will define many policies and instruments that are crucial for recovery of the EU, as well as Serbia, the Western Balkans, and all potential candidates for EU membership", stated the Minister.
Responding to the civil sector's warning that there will be no progress without a clear progress in the rule of law, Joksimović has said that all 18 chapters Serbia has so far opened precisely indicate that progress in the rule of law has been noted.
She has stressed that she will not listen anymore that "there has been no progress for years", because that, according to her, "is not true".
According to RTS, the EU commends Serbia for its results in immunisation, economic moves and for the adopted media strategy. The Ministry of European Integration will appoint coordinators for all six clusters to increase the level of political liability within the Government in terms of European integration.
In anticipation of the Intergovernmental Conference, where the new methodology will be clarified, an online meeting between Joksimović and the French Minister for Europe and Foreign Affairs is planned for Monday, since France is the country that introduced novelties in the enlargement process.
Source: Tanjug