J. Joksimović: Cross-border cooperation programmes very successful
December 16 2020 | Belgrade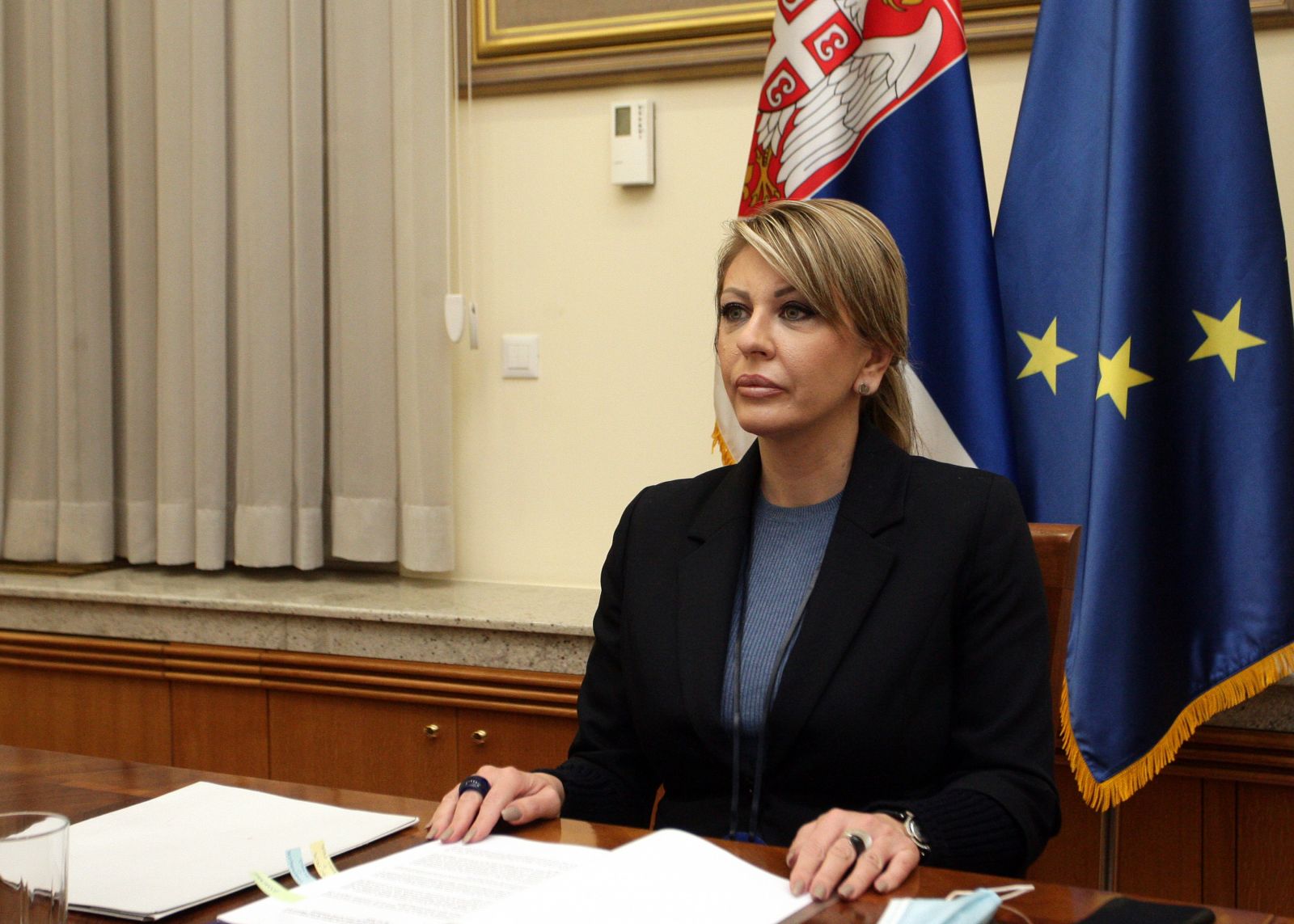 For years, the Ministry of European Integration has been successfully implementing EU cross-border cooperation programmes in Serbia, through seven programmes with Hungary, Croatia, Bulgaria, Romania, North Macedonia, Montenegro, and Bosnia and Herzegovina, and has been a partner to all organisations whose work contributes to the prosperity of the Serbian citizens living in border areas, as stated by Minister of European Integration Jadranka Joksimović at an online conference titled 'Functional cross-border regions as engines of EU integration of the Western Balkans', which she has opened with Olivér Várhelyi, the European Commissioner for Neighbourhood and Enlargement.
The Conference has been organised by the joint Balkan Office of the Association of European Border Regions and the Central European Service for Cross-border Initiatives to mark the fifth anniversary of its work in Belgrade.
The Minister has congratulated the organisers on the anniversary, stating that, from day one, the Ministry has provided support and has been a partner to the Association of European Border Regions and the Central European Service for Cross-border Initiatives in all activities and projects they have implemented in Serbia and in the entire region, and that it will continue to be so in the future.
As regards possibilities to improve this cooperation, Joksimović has said that the matter was discussed with numerous partner organisations from Serbia and neighbourhood at the previous week's Seventh National Conference on Cross-border Cooperation. 
According to her, several hundred participants, of which many have been directly involved in the implementation of over 1,000 projects realised within nine cross-border and transnational cooperation programmes, have shown interest and readiness of cross-border regions in Serbia to cooperate with their neighbours in overcoming common challenges.
Commissioner Várhelyi has confirmed his support to the European integration of Serbia and the Western Balkans, stressing that projects which affirm regional cooperation are the best examples of how better life for all citizens is built upon the European values of unity and solidarity.
He has stated that the Economic and Investment Plan for the Western Balkans is another clear and credible indicator that the EU supports the region's integration by encouraging the development of local economies and infrastructure and their additional inclusion into broader economic flows of the EU.
According to him, this is why such initiatives are crucial, as they contribute to the strengthening of overall cross-border cooperation, building trust and stability in the region.
Conference participants that included representatives of regional and national organisations and institutions have agreed that, in the previous five years, a lot has been achieved in the area of strengthening human capacities, knowledge exchange, shaping of numerous policies, and networking. They have also discussed future plans and projects that they will jointly realise.
Source: Tanjug