Online photo exhibition 'Applied Nostalgia: Serbia – Germany' opened
December 15 2020 | Belgrade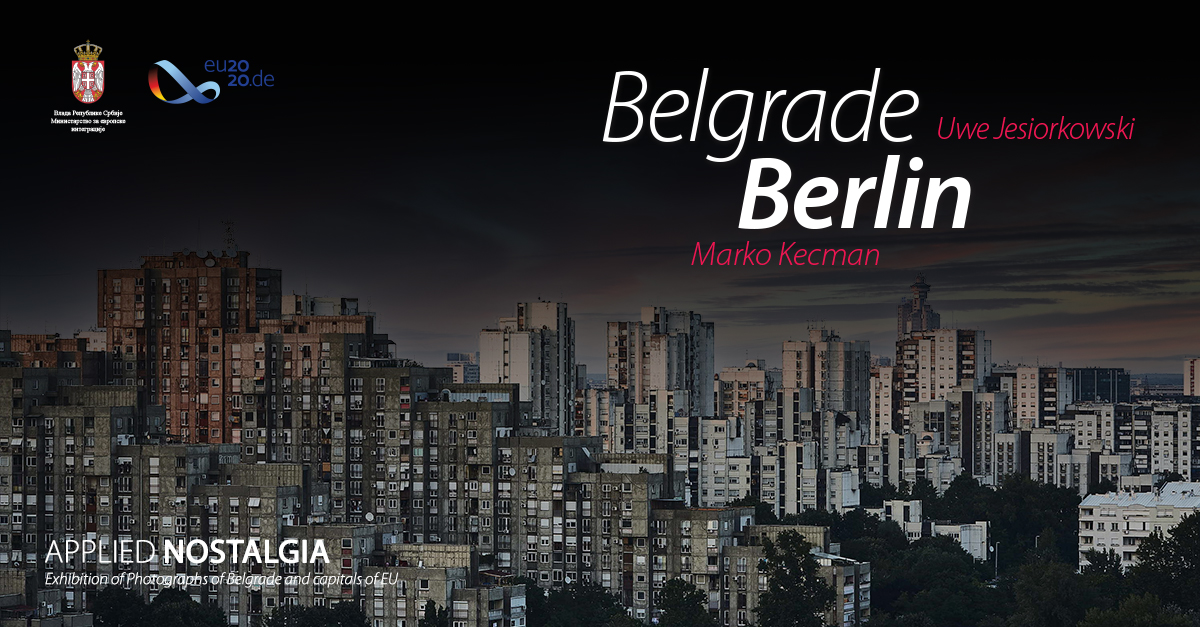 Today, Minister of European Integration Jadranka Joksimović and German Ambassador to Serbia Thomas Schieb have officially opened the eighteenth online photo exhibition 'Applied Nostalgia', which is this time dedicated to Belgrade and Berlin, and whose authors are Marko Kecman and Uwe Jesiorkowski.

In a video statement given on the occasion of the exhibition opening, Minister Joksimović has noted that 'Applied Nostalgia' is proof of "how similar we all are and where our differences lie, as well as that each of our cities also has that part of the European identity, European culture and European way of life".

"Anyone who has been to Berlin, and who is from Belgrade, knows very well that feeling of semblance to the parts of Belgrade parts of Belgrade that are so recognisable in parts of Berlin, and vice versa. Both Berlin and Belgrade are cosmopolitan cities, European cities, with turbulent histories, but they are also cities that are, as it seems to me, always open for everyone, demonstrating a high level of multiculturality", said Joksimović.

The Minister has also talked about the German EU Council presidency, saying that, due to the COVID-19 pandemic, it has not happened at the best time for the whole world, and therefore neither for the European Union nor for Serbia, including in terms of the enlargement policy. However, she has expressed her belief that 2021 will be better in every sense, and that Germany will continue to demonstrate leadership with regard to the enlargement policy, and that it will still be a strong political and economic partner to Serbia, as it has been so far.

Ambassador Schieb has thanked the Ministry of European Integration for excellent cooperation, inviting people to follow the measures against the virus so that everyone could get back into the world shown in the photographs as soon as possible. 

"It seems that the very title of the project became reality. We remember the world where we used to gather, without protective masks, where we celebrated and spent time together. Unfortunately, this is currently impossible, which is why we reminisce about those times with certain melancholy. The photographs depict a time which, from today's perspective, seems like a part of the past. Therefore, we now remember that world with a certain level of nostalgia", stated Ambassador Schieb opening the exhibition.

The photographs that visitors will be able to enjoy on the website www.primenjenanostalgija.com by the end of December are part of the 'Applied Nostalgia' project of the Ministry of European Integration, forming a series of joint photo exhibitions of renowned artists from Serbia and an EU presiding country.

The idea of the project is that an author from Serbia pays a visit to the capital of an EU presiding country, during which they take pictures of places, events, scenes and people that remind them of Belgrade. Likewise, an author from an EU presiding country stays in Belgrade and takes photos of what they recognise as their own.