J. Joksimović: Reform implementation plan for rule of law cluster
December 08 2020 | Belgrade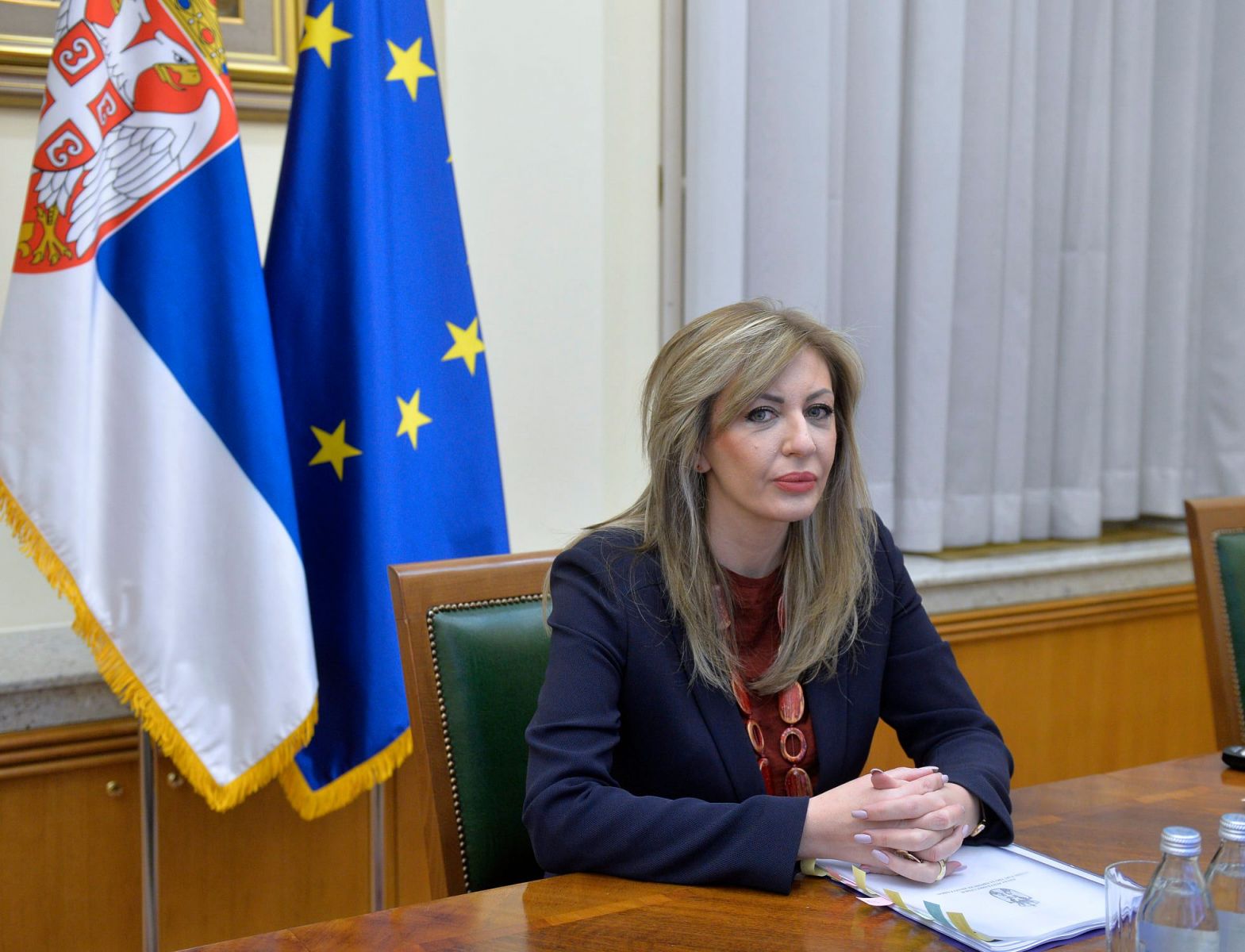 Today, President Aleksandar Vučić has presented to EU member states' ambassadors and Head of the EU Delegation to Serbia Sem Fabrizi a serious reform implementation plan for the area of the rule of law, as stated by Minister of European Integration Jadranka Joksimović.    Joksimović has said that the plan is already being implemented and that it demonstrates Serbia's substantive work on reforms and the European integration process.    
According to the press release published by the Ministry of European Integration, Joksimović has stressed that "this reform implementation plan is an indicator of a realistically enthusiastic, responsible and serious European integration policy of our Government and President that work in synergy".    
"This is what sets us apart from those who only enthusiastically babbled about the EU, but who did not substantively implement the necessary reforms", said Joksimović.    
She has added that the Government is working seriously, aware of the areas where the work must be intensified and striving to include all stakeholders, because, according to Joksimović, the process of European integration and reforms is a process for the entire society in which everyone has their responsibility, rights, as well as a lot of work.    
The Minister has therefore noted that the main topic is no longer the chapters, but the overall reform implementation plan, which also includes the Action Plans for chapters 23 and 24 within cluster 1 related to the rule of law, within which Serbia has already opened all five chapters over the course of its membership negotiations.    
She has further stressed that this is the most important cluster in terms of the overall criterion for progress in negotiations.    
"Therefore, strategic dialogue with the EU and progress in all six cluster areas are key, while the EU's task is to seriously define the application of the new methodology on our negotiation process, so that we could advance faster in the following year", conveyed Joksimović.
Source: Tanjug