J. Joksimović: EU funds for connectivity that leads to economic growth
November 13 2020 | Belgrade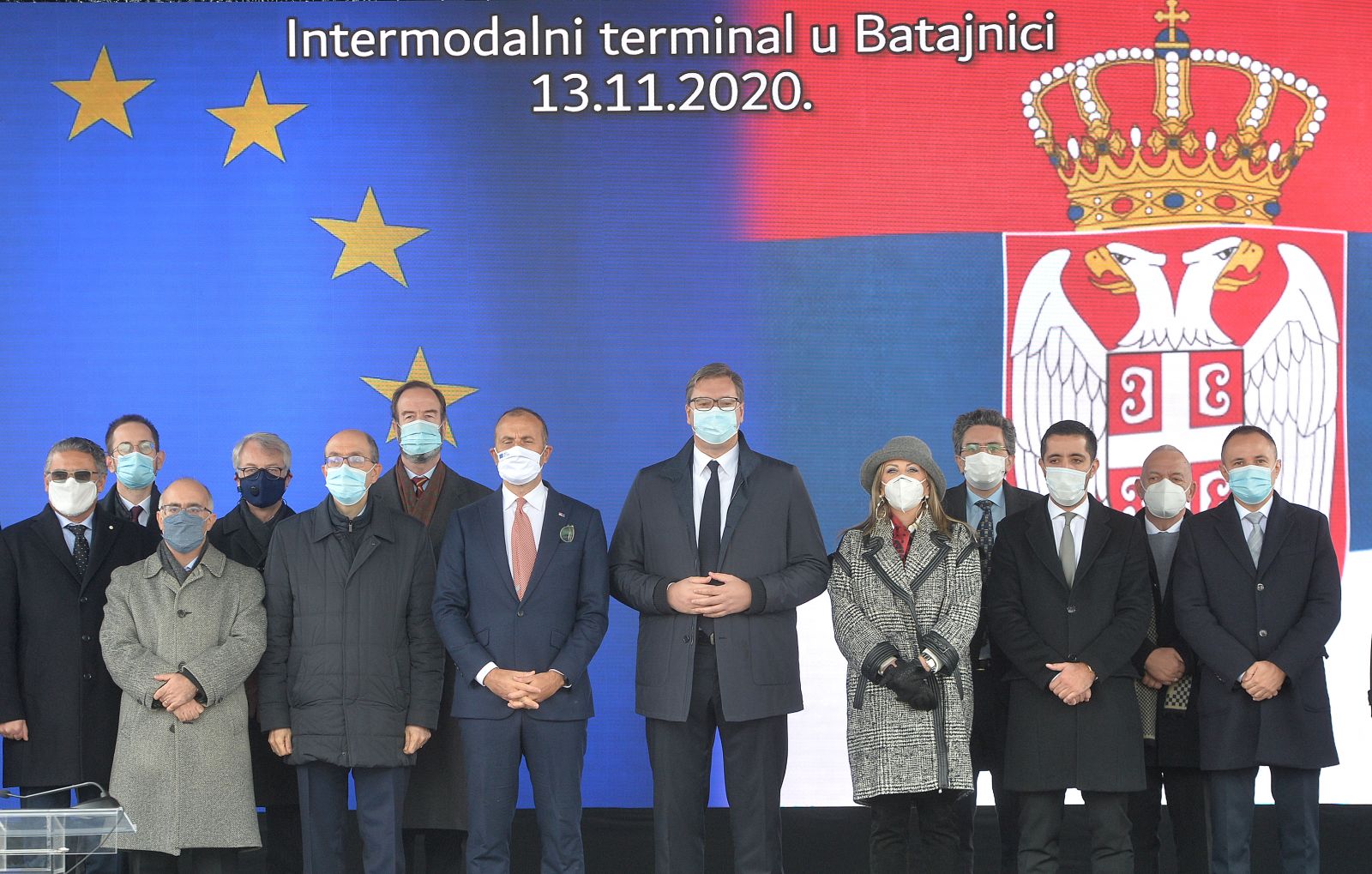 "Today marks another important, small, but for us very significant step on the European path", stated Minister of European Integration Jadranka Joksimović at the beginning of works on the construction of an intermodal terminal in Batajnica.
"European integration does not only imply negotiations by chapters, but by concrete chapters, where, among others, we have those that are related to transport and trans-European networks. European integration also implies every project that we finance from EU funds as an acceding country, which shows how much Serbia has worked in the previous years on establishing a system for the use of funds, so that, in several years when I expect us to become an EU member, we would fully and substantially use the funds that are much larger than those we currently have at our disposal", said Joksimović.
As the Minister has added, this project fits in the new agenda, the vision of the EU and the Western Balkans, connectivity that leads to the growth of GDP, the scope of business activities and new jobs, as well as to the reduction of costs.
"But it also leads to the development of a new topic, important political, economic and social topic – ecology and environmental protection. Therefore, we included this project as one of priority in 2015, when we initiated and programmed the pre-accession funds. This requires a lot of work, and today we can start the implementation."
According to Joksimović, this will result in fewer cargo trucks on the streets, which will certainly help make the air less polluted.
"Serbia should not suffer just because it is at an intersection, but we should connect, work and charge. Here, we will have the first logistical centre of this kind in the Western Balkans."
Joksimović has stressed that Serbia continues to programme IPA funds.
"We have submitted numerous projects for 2021 and 2022, for the Economic and Investment Plan for the Western Balkans, which refers to the 2021–2027 perspective, and I believe that we will have many more projects like this. I would like to thank the EU Delegation and the European Commission, and we will move forward both in the negotiation process and in the use of EU funds", noted Joksimović.
Source: Tanjug