J. Joksimović: I expect 2021 to be better in terms of EI process
November 05 2020 | Belgrade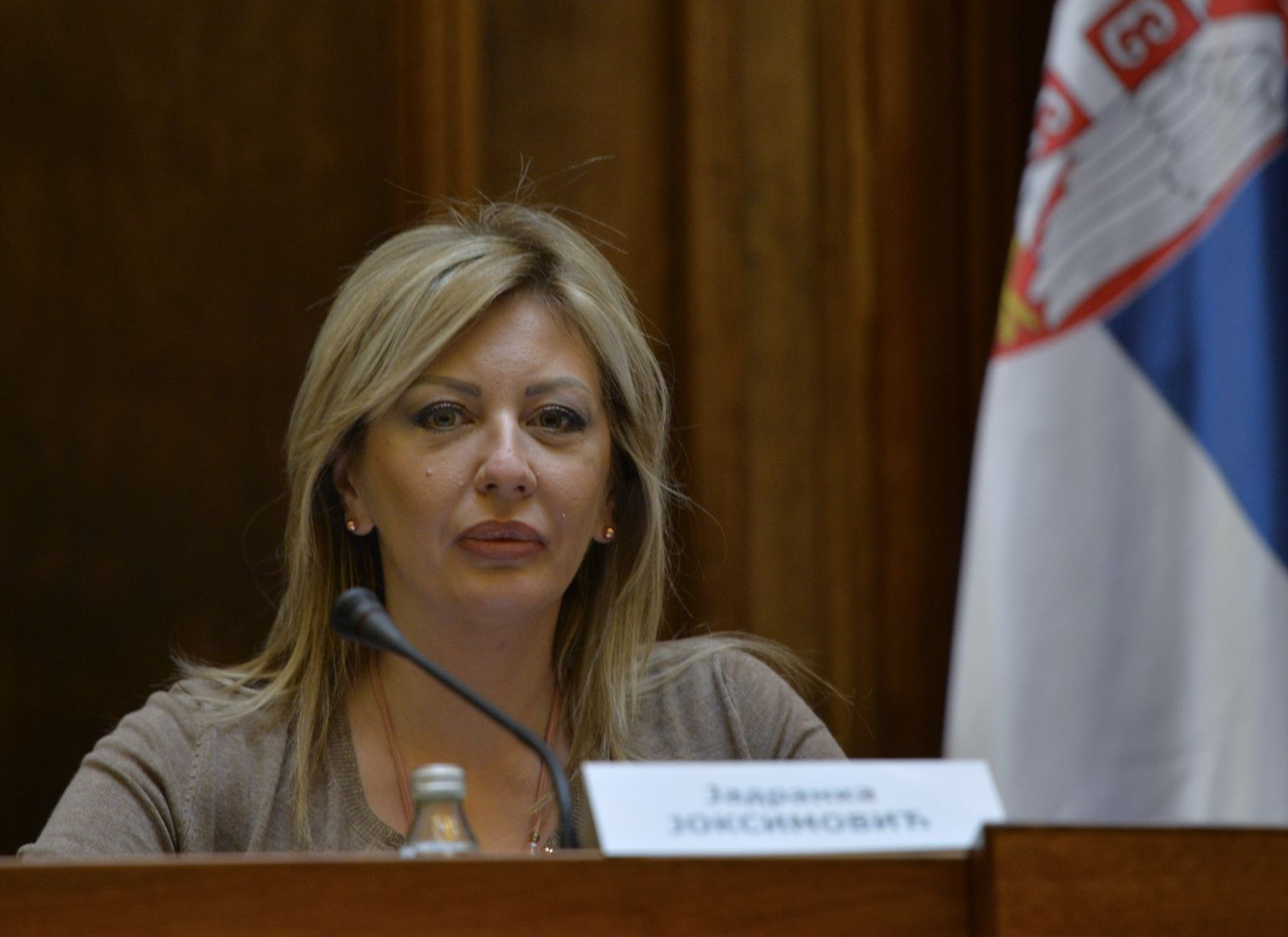 Minister of European Integration Jadranka Joksimović has stated today that she expects the Intergovernmental Conference with the EU to be held by the end of the year, where principles of the new methodology would be clarified so that Serbia could intensify the negotiation process by opening clusters the following year.
"I expect the next year to be better", said Joksimović at the European Integration Committee sitting.
She has added that, under the old methodology, Serbia has several chapters prepared for opening, namely chapter 2 (Freedom of movement for workers), chapter 3 (Right of establishment and freedom to provide services), chapter 14 (Transport), chapter 21 (Trans-European networks) and chapter 27 (Environment and climate change).
Chapter 10 (Information society and media) and chapter 28 (Consumer protection) are in an advanced stage of preparation.
Joksimović has explained that the new methodology brings a new formula of "cluster approach", which means that negotiations will no longer be conducted by individual chapters but by six clusters of related chapters.
She has further clarified that, in five out of six clusters, Serbia has opened several negotiation chapters, stating that the European Commission should, therefore, explain how the new methodology will be applied in Serbia's case.
"If, for example, we have four out of seven chapters opened in the cluster of economic chapters, does this mean that we should focus on the remaining three chapters in the cluster to meet the opening criteria or should we prepare them according to other chapters that we are ready to open and see what the member states will support?", asked Joksimović.
Joksimović has stated that, due to the introduction of the new model, in the following period, she will reorganise the Negotiating Team, not so much in terms of staff, but more in terms of placing the focus on clusters.
She has informed the members of the Committee that Serbia is negotiating under a very rigid and demanding methodology under which no other country expect Serbia has ever negotiated, not even Montenegro, adding that Serbia can open chapters only if there is progress in the rule of law, i.e. in key chapters 23 and 24.
"Montenegro could open chapters it had prepared without that obligation. Serbia is the first country to have this obligation that implies that the overall progress in the negotiation process must be conditioned by the prior progress in chapters 23 and 24 and an additional political condition of making progress in chapter 35 (implementation of the Brussels Agreement)", explained Joksimović.
Joksimović has said that Serbia has managed to keep the European perspective and that, according to the latest survey, over 50% of citizens support Serbia's EU membership. She has announced a new survey to be conducted by the end of the year.
Joksimović has commended good cooperation with the National Assembly and the European Integration Committee, stressing that one of the key goals in this term will be stronger cooperation with the parliament.
Source: Tanjug