J. Joksimović: Estonian support to European integration and regional cooperation
October 08 2020 | Belgrade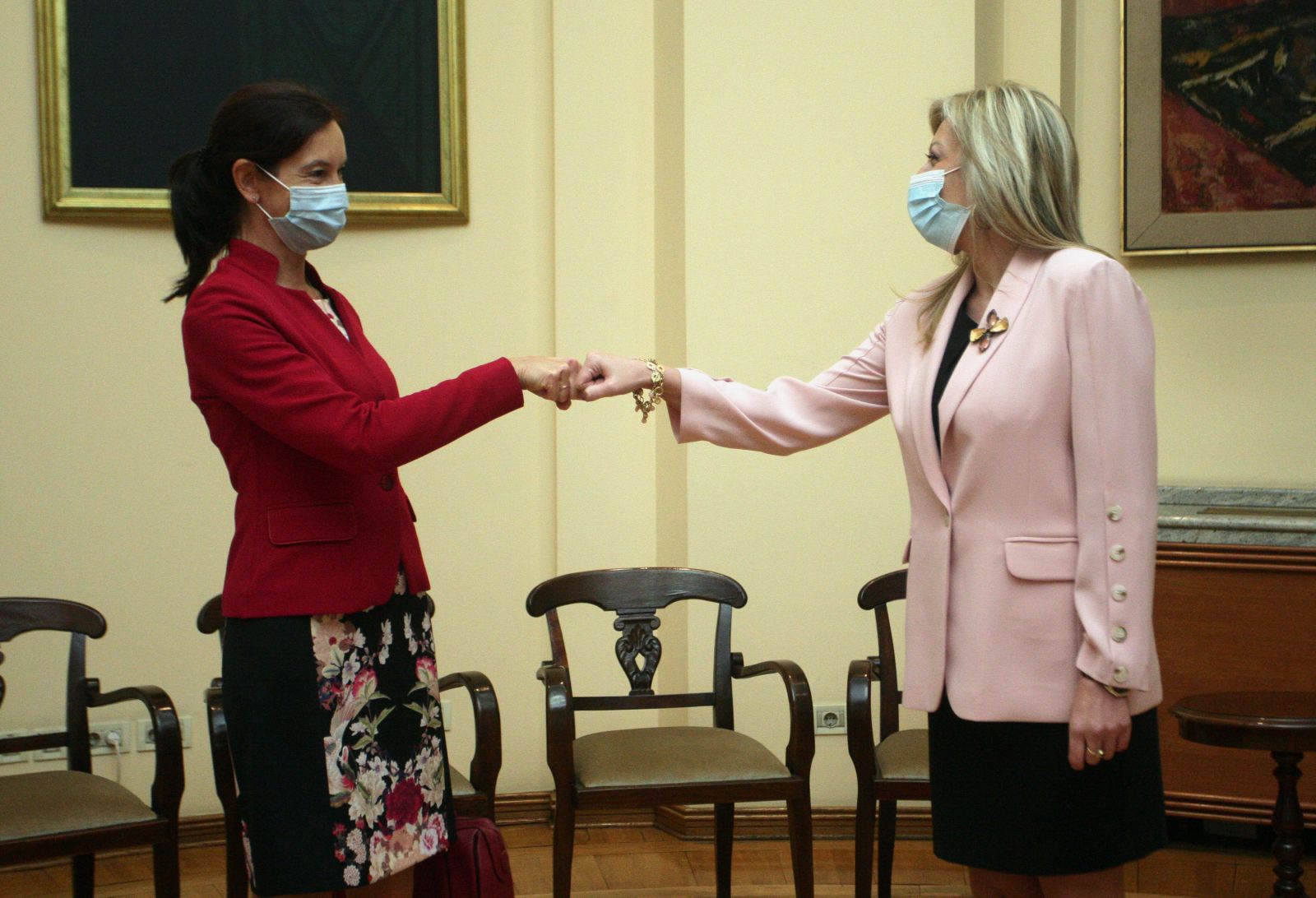 Minister of European Integration Jadranka Joksimović has met today with Estonian Ambassador Kristi Karelsohn. The two discussed the current developments in Serbia's European integration process, the latest European Commission's Progress Report on Serbia and the Economic and Investment Plan for the Western Balkans, as well as the bilateral relations between the two countries.
During the meeting, Joksimović stressed that Serbia's membership in the European Union was the key goal whose achievement was supported by all strategic policies of Serbia, which were coherently implemented by both the Government and the President of the Republic of Serbia.
According to the press release, Joksimović expressed gratitude for Estonia's support to Serbia's EU accession process and its expert assistance in the reform processes.
Joksimović commented on the European Commission's Progress Report saying that the assessment of the pace was not the same in all areas, given their complexity, scope and circumstances caused by the pandemic. She added that it was important that most areas recorded some progress and that no area recorded backsliding.
"We have understood the Report as an invitation to accelerate reforms, and consequently the negotiation process," emphasised Joksimović, underlining that "the new Government will certainly acknowledge the recommendations from the Report and will analyse every criticism in detail, so as to accelerate reforms in areas where there are objective delays".
Ambassador Karelsohn stressed that Estonia would continue to support Serbia's European integration, particularly pointing out the benefits Estonia had had from the reforms implemented on the road to membership and upon accession. 
"The Baltic countries are an example of successful regional cooperation, and that is also one of the reasons we offer our experiences to additionally help Serbia and its neighbours to achieve economic progress and political stability," noted Karelsohn.
She emphasised that the interest of Estonia as a member state and the entire European Union was that all cooperation challenges in the region be resolved and that the Western Balkans become a completely open market for the movement of people and capital.
In that context, Karelsohn stressed that Serbia was a constructive and credible partner in achieving that goal.
At the meeting, the interlocutors particularly discussed the benefits the region and Serbia would have from the Economic and Investment Plan for the EU's investment into the overall economic and social development of the Western Balkans.
Source: Tanjug