J. Joksimović: EUR 4 million for refugee housing
October 07 2020 | Belgrade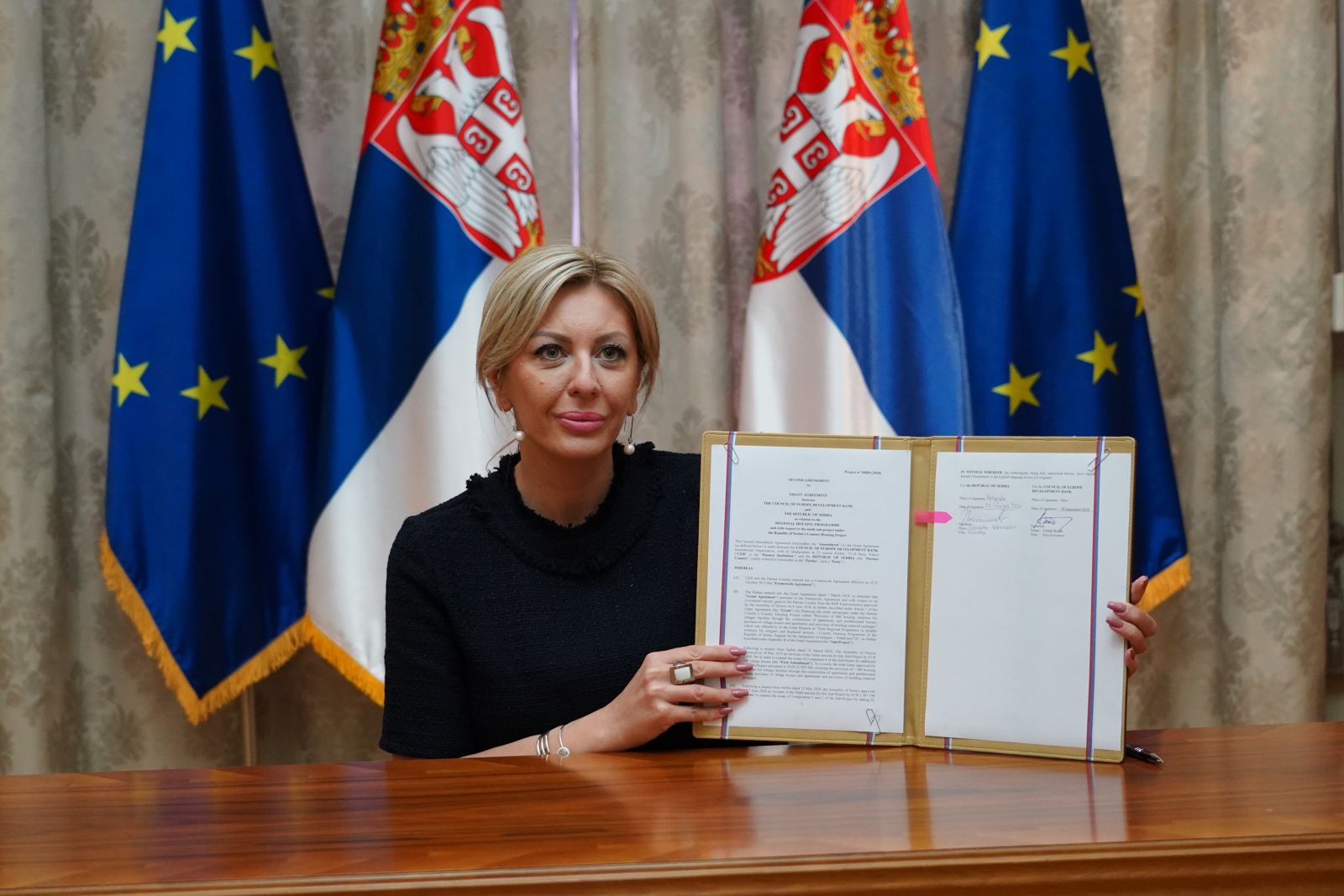 Minister of European Integration and National IPA Coordinator Jadranka Joksimović has signed annexes to the contracts within the Regional Housing Programme for Refugees, which enabled the EUR 4 million that have been saved during the realisation of the Programme to be fully utilised. 
The signing of these annexes will enable the finalisation of the construction of 383 flats in Belgrade 62 flats in other cities and municipalities across Serbia, providing housing for 445 refugee families.
"With the support of the EU and other development partners, we strive to enable the full integration of all refugees from Bosnia and Herzegovina and Croatia who came in the nineties.
In that sense, the Government of Serbia finds it important to help these people, primarily through resolving the most difficult issue, and provide them with permanent housing so that they could fully commit to development and give their full contribution to the local community," stated Joksimović.
According to the MEI press release, the goal of the Regional Housing Programme for Refugees is to provide permanent housing for 26,898 of the most vulnerable refugee families in the region (74,000 persons), of which 16,000 families are located in Serbia, which is the largest beneficiary of this Programme.
The largest donor of the Programme is the EU with the allocation of EUR 190 million, while funds are also provided by the USA, Germany, Norway, Italy and other donors.
Since the beginning of the implementation, Serbia has been granted more than EUR 138 million for the realisation of eight subprojects aimed at providing over 7,600 housing units through the construction of buildings and houses, purchase of flats and village houses, and through awarding packages of construction material for individual construction of houses. 
Source: Tanjug