J. Joksimović: Less than 20 per cent of land owners are women
October 02 2020 | Belo Blato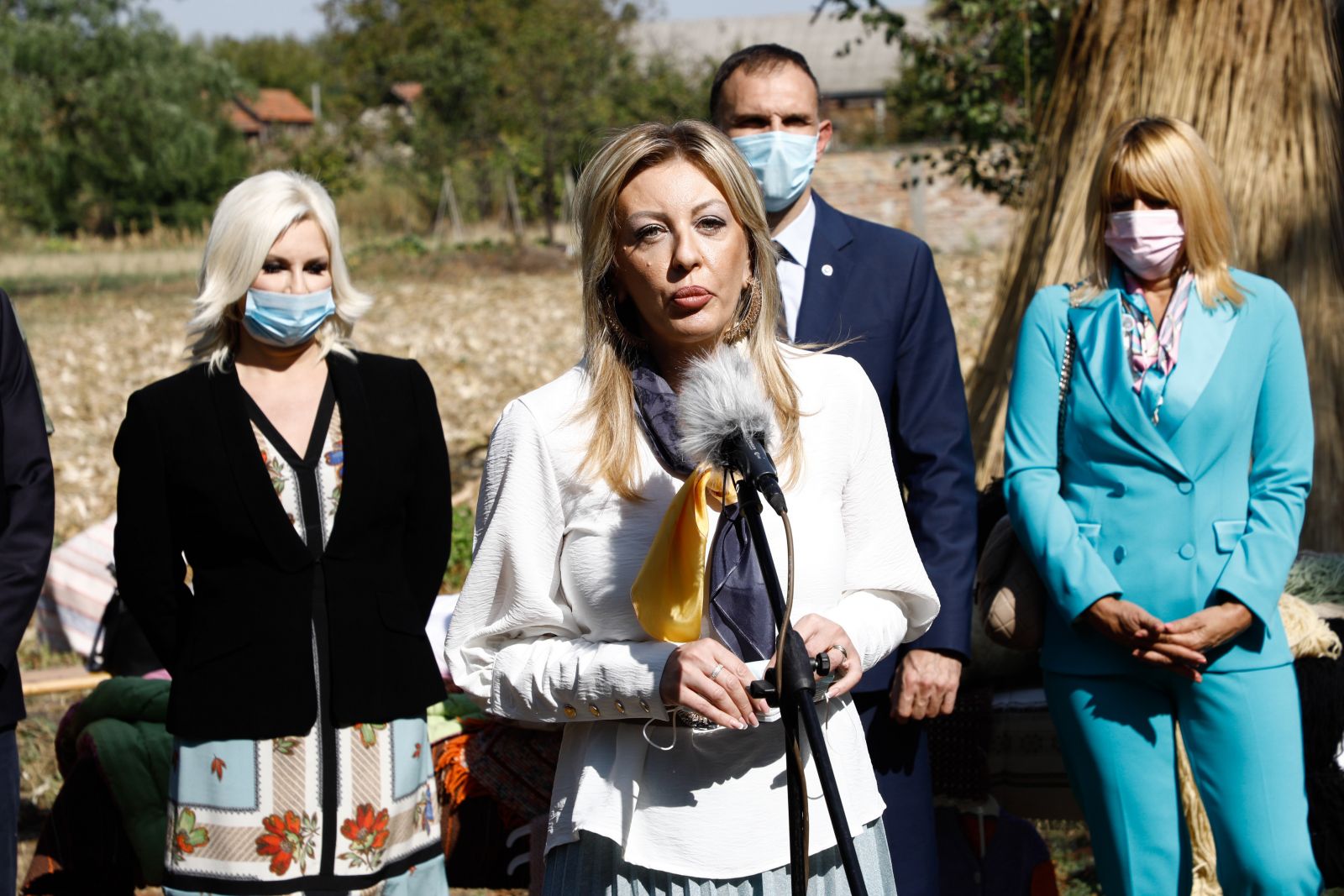 Out of a total number of farm owners less than 20 per cent of women in Serbia own agricultural land, which is far less than the European average of 30 per cent, said Minister of European Integration Jadranka Joksimović today when visiting the exhibition stands in Belo Blato near Zrenjanin, where the products of five associations, members of the network "Women Settee", have been presented. 
Joksimović has mentioned that this has the roots with the tradition and reminded that quite often women give up on their share in inheritance.
Presenting the project "Key steps to gender equality" funded by the EU through IPA programme for 2016, Joksimović has said that this has been a good example of use of European funds and invited other people to get started, to network through associations and apply for funds.
"The project is worth about two million euros and it has been implemented from 2018 until February 2021, with an aim to stimulate female entrepreneurship especially in rural environments. These are key steps towards the gender equality", said Joksimović.
She has said that similar projects of female entrepreneurship will be included in the next IPA programming, especially for the purpose of women empowerment in the countryside and development of sustainable rural tourism.
"We have allocated significant funds for agricultural development from IPARD, along with the EU, for developing sustainable rural tourism. This call is open until 31 October and the fund range goes from 5,000 to 300,000 euros per project", said the Minister. 
Joksimović has invited everyone in Serbia, especially women farm owners, who have an idea how to promote rural tourism, to get engaged and use the funds available. 
"We will thus improve the entire economy and our entire country, and during the pandemic women have proven to be the most vital part of our society", stated Joksimović.
Source: Tanjug
Photo: MGSI and Tanjug