J. Joksimović: Serbia continues reforms within European integration process
September 19 2020 | Belgrade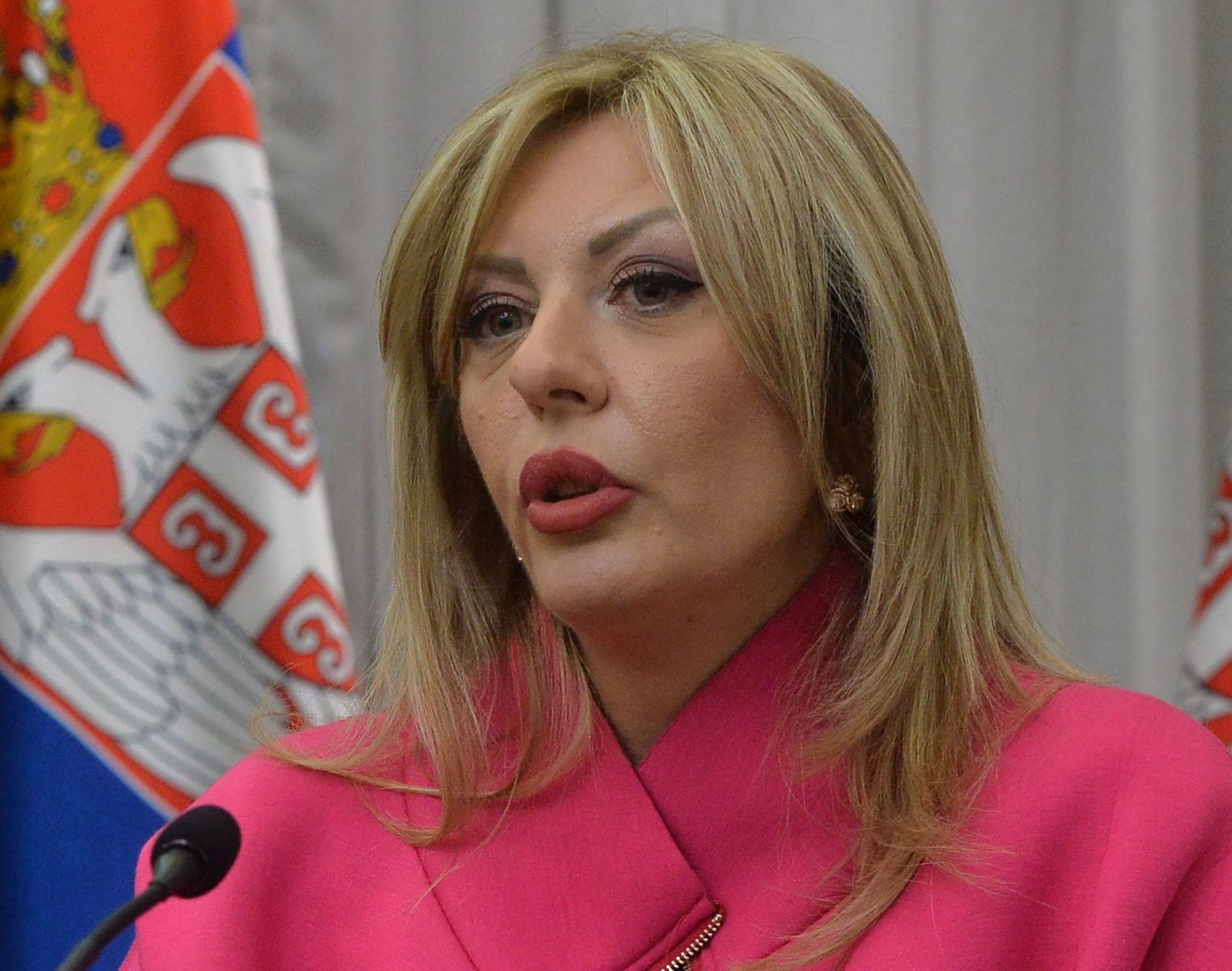 Serbian Minister of European Integration Jadranka Joksimović has stated that there certainly were elements for Serbia to open some chapters in negotiations with the EU this year.
"The informal report on the state in the rule of law, i.e. chapters 23 and 24 (judiciary and fundamental rights, justice, freedom and security), which was drawn up instead of the regular annual Progress Report, has indeed presented many important elements to support the decision on approving the opening of new chapters," stated Joksimović for Radio Free Europe.
She has added that Serbia had five fully prepared negotiation chapters, of which three had been waiting to be opened since 2018.
"The decision of several member states to not support the opening of new negotiation chapters with Serbia in June 2020, and to offer others the things they had been previously denied in December 2019, was a political decision and a message sent in the context of numerous geopolitical shifts."
She has recalled that, in December 2019, Serbia was the only country in the region that had achieved progress in the area of European integration.
However, Vladimír Bilčík, the European Parliament Rapporteur for Serbia, believes that the fact that Serbia has not opened any chapter in membership negotiations with the European Union speaks for itself.
He has told TV N1 that, without progress in the rule of law, fight against corruption and other reforms, new chapters cannot be opened. 
Commenting on Bilčík's assessment, Joksimović has said that she expects him to contribute to the realistic presentation of Serbia's progress in all chapters before the European Parliament.
"Rapporteur Bilčík may have forgotten that, in the previous enlargement waves when geopolitical circumstances were in favour of enlargement, some countries opened and closed chapters owing to political decisions and support of certain EU members, and eventually even joined the EU without objectively fulfilled criteria, which was later evidenced by their insufficient functionality within the EU," stressed Joksimović.
She has said that Serbia is ready to open new negotiation chapters and that it welcomed the German presidency prepared, having submitted revised action plans for chapters related to the rule of law (23 and 24) and having accepted to participate in the elements of the new methodology.
Joksimović has added that the new Government, which will soon be formed, will be even more committed to European integration and a more dynamic approach to reforms.
"During the German presidency, in early October, I expect that we will receive a comprehensive and realistically composed Progress Report, and that some of the submitted negotiation chapters will be opened by the end of the year, as well as that we will define a roadmap for the implementation of the new methodology with our European partners," stated Joksimović.
Serbia opened the latest chapter in December 2019. It was Chapter 4 related to the free movement of capital.
Source: Tanjug