Donation to the Ministry of Interior
September 03 2020 | Belgrade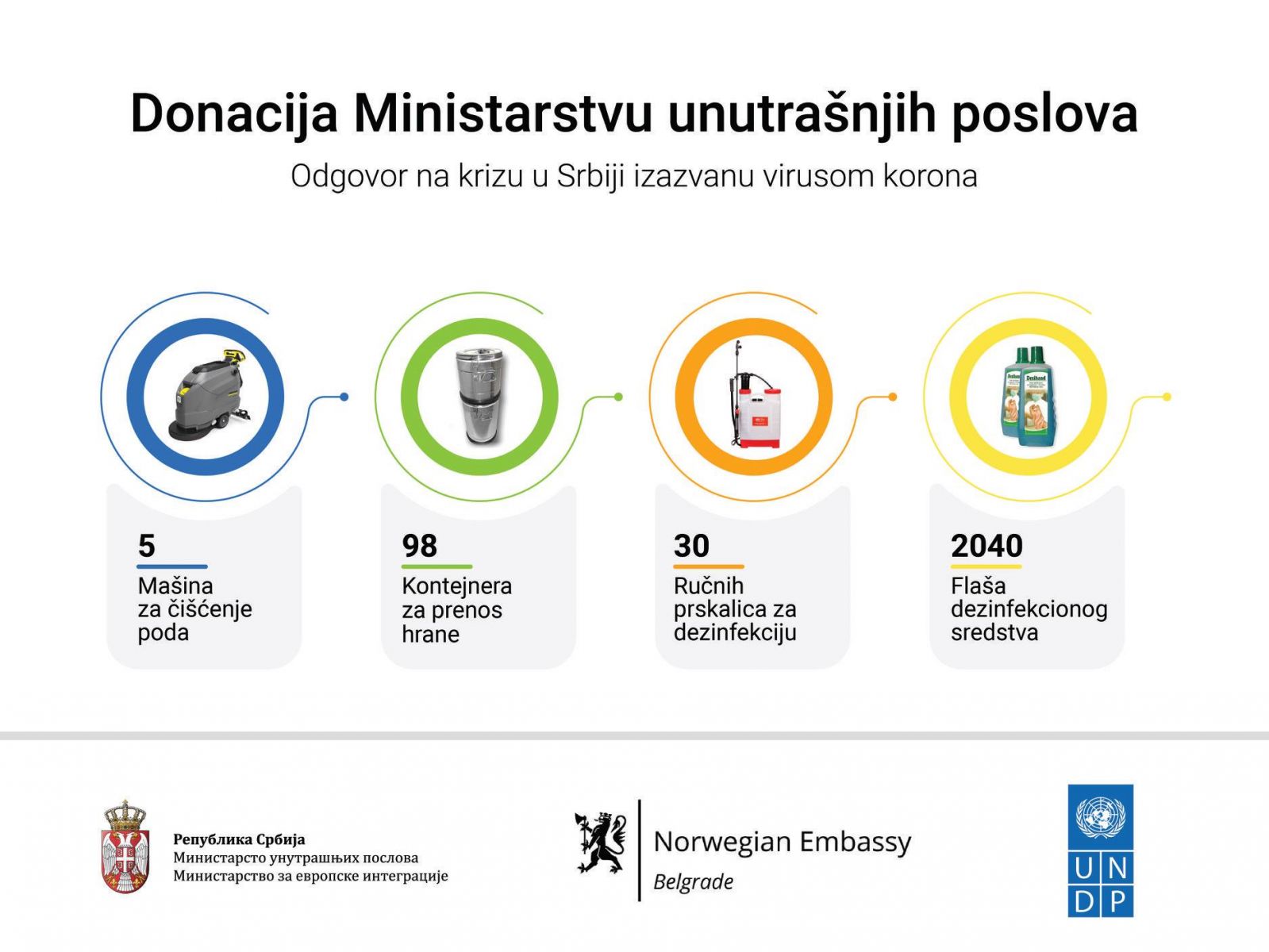 Owing to the donation of the Kingdom of Norway, with the support of the UNDP and the Ministry of European Integration, the Ministry of Interior of the Republic of Serbia has been provided with disinfectants and protective equipment intended for the protection of employees against the coronavirus.
Within the UNDP project 'Response to the crisis in Serbia caused by COVID-19', the Sector for Finance and Common Affairs received a portable 12-litre disinfectant sprayer, a floor cleaning machine, and 20-litre and 30-litre food containers, while two delivery vehicles are also planned to be provided.
The donation is worth more than EUR 84,000, while the funds were secured from the bilateral programme between the Kingdom of Norway and the UNDP.