J. Joksimović: EUR 8.25 million from EU for public administration reform
September 03 2020 | Belgrade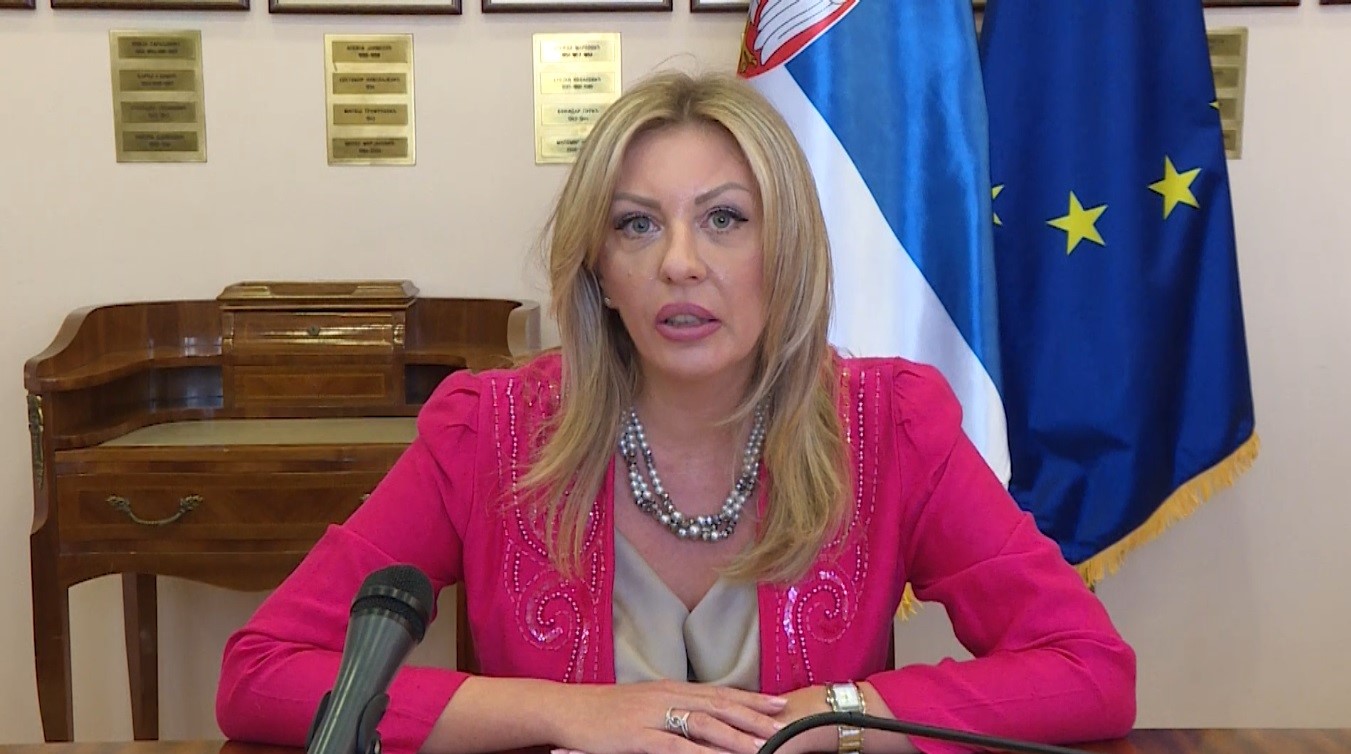 Today, Minister of European Integration Jadranka Joksimović has sent a request for the payment of the third variable tranche of support worth EUR 8.25 million intended for the public administration reform. The Minister's Cabinet has stated that the payment is expected to be made by the end of the year.
Joksimović, who is also the National IPA Coordinator, has said that the public administration reform is the basis of Serbia's overall development and that it is recognised as one of the main pillars of the European integration process.
"It is important because it represent a bridge between the citizens and the authorities, on which the quality of the services the Government provides to its citizens depends. In line with this, for all of us working on approximating our country to the European Union, the goal is to achieve a modern, transparent, responsible, professional and efficient public administration," stressed Joksimović.
She has said that, in this context, in 2015, it was decided that the first programme of direct budget support worth EUR 80 million should support the goals of the said reform, given that they have an extremely positive and wide effect not only on Serbia's integration process, but also on improving the citizens' quality of life, giving a positive incentive to the business community, as well. 
According to her, the previous implementation of this support programme has contributed to progress in establishing a public service system that is based on the promotion of human resources management, improvement of the management of public finances and public procurement, in the process of creating conditions for the improvement of legal certainty and a more favourable business environment. 
In addition, progress has been made in the process of citizen participation, transparency, and improvement of ethical standards and responsibility in performing public administration tasks.
The aforementioned third variable tranche is the last planned tranche under the Agreement governing its implementation; however, at the initiative of Jadranka Joksimović, negotiations have been launched with the European Commission regarding the introduction of another support tranche through which all the remaining funds would be withdrawn during the following year. 
"Given the positive outcome of this initiative, we can note that we have ensured the full utilisation of the support worth EUR 80 million in the form of direct budget support that has been provided since 2015," emphasised Joksimović.
Source: Tanjug