J. Joksimović: Broadening development cooperation with Japan for sustainable development
August 26 2020 | Belgrade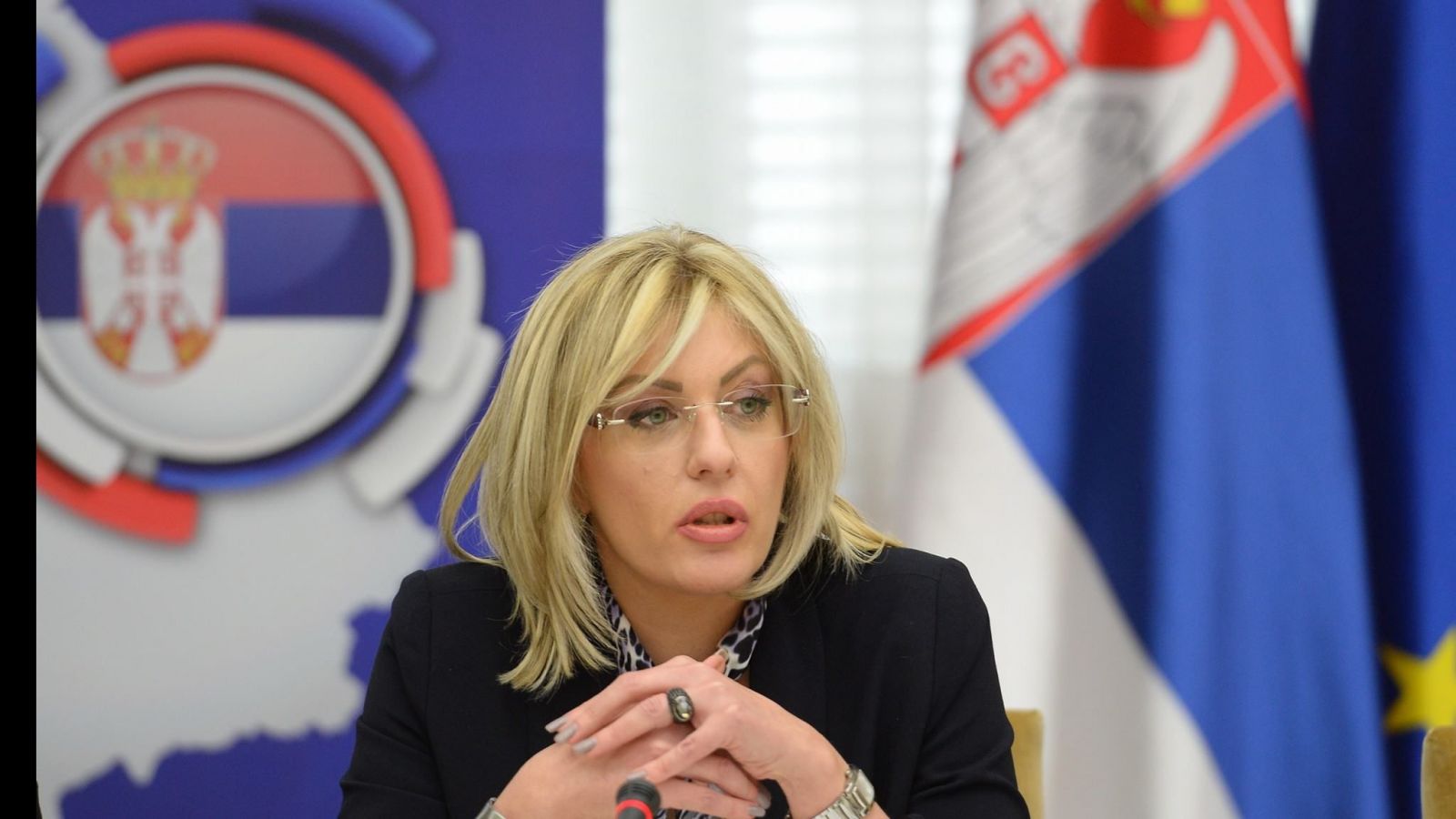 The Japan International Cooperation Agency is organising professional development and training programmes for employees in the public sector and scientific and research institutions, while, today, Minister of European Integration Jadranka Joksimović has sent a letter to the Japanese Ambassador specifying the programmes that employees of Serbian state bodies and public institutions will be able to attend.
According to the statement issued by the Minister's Cabinet, the programmes are financed from the Japanese development assistance funds.
According to Minister Jadranka Joksimović, employees in the public sector and scientific and research institutions will have the opportunity to attend seminars in Japan during 2021 as well, which will cover as many as 16 thematic areas such as information and technological development, private sector development, social policy and healthcare, energy, transport, environmental protection etc.
Joksimović has stated that these are the most required areas, especially in times when the whole world is facing new challenges, needs and skills for strengthening the resilience and competitiveness of countries.
"Serbia is not falling behind; on the contrary, we are actively engaging in understanding new patterns of public policy implementation and new priorities, particularly focusing on the environment and sustainability in all areas of economic and social life", stressed the Minister.
She has added that Japan is one of the global leaders in innovative and sustainable approach to public policies, stating that this programme and cooperation with Japan are that much more important.
Minister Joksimović has emphasised that, for the first time, Serbia has been offered a possibility of long-term professional development at renowned universities in Japan, in the areas related to the realisation of the UN 2030 Sustainable Development Goals.
"This will be an opportunity for public servants and scientific researchers to advance their knowledge in areas where Japan has achieved extraordinary results, improving the level of cooperation the Republic of Serbia has established with Japan," said Joksimović, who is also the coordinator of international development assistance.
Source: Tanjug