J. Joksimović: Serbia and the USA have a continuous and open dialogue on outstanding issues
May 22 2020 | Belgrade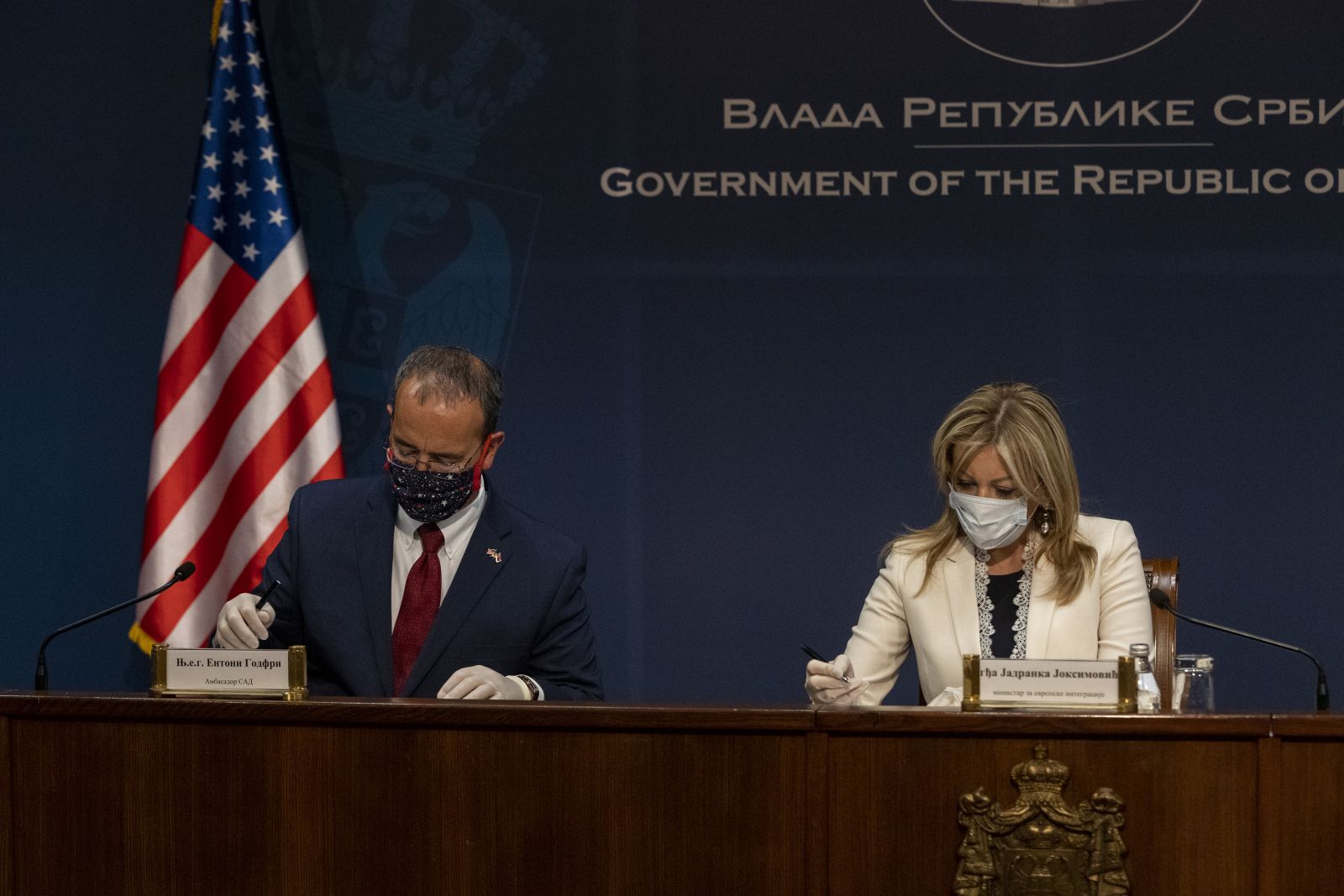 Minister of European Integration Jadranka Joksimović has stated today that both the current and the previous Serbian Government have not been uncooperative and unconstructive with regard to two outstanding issues in the relations between Serbia and the USA – the murder of three American citizens and setting fire to the US Embassy in Belgrade.
Minister Joksimović and US Ambassador Anthony Godfrey have held a joint press conference, where Joksimović was asked a question regarding these outstanding issues. She has responded that it is not fair to present such bold claims as to who participated in these events and who the organiser was.
"This is a task for competent institutions, the rule of law requires that procedures be carried out, and that it be done in a transparent way. I believe that Serbia, this Government and the previous one, have not been uncooperative and unconstructive regarding these two case that date from earlier times," stated Joksimović.
She has emphasised that she believes that there is a continuous and open dialogue between Serbia and the USA, and that the competent institutions are carrying out their task, adding that she believes the USA recognises that."These issues are still outstanding; there are other outstanding issues that have disturbed our relations and still have repercussions today, but I truly believe that through constant communication and dialogue we are moving in the right direction," said Joksimović.
She has emphasised that she is certain that the competent institutions will do their job, adding that the current Government has not turned a blind eye or demonstrated a lack of cooperation regarding these issues.
Source: Tanjug