J. Joksimović: Serbia is waiting for the EU's answer regarding the new methodology
May 18 2020 | Belgrade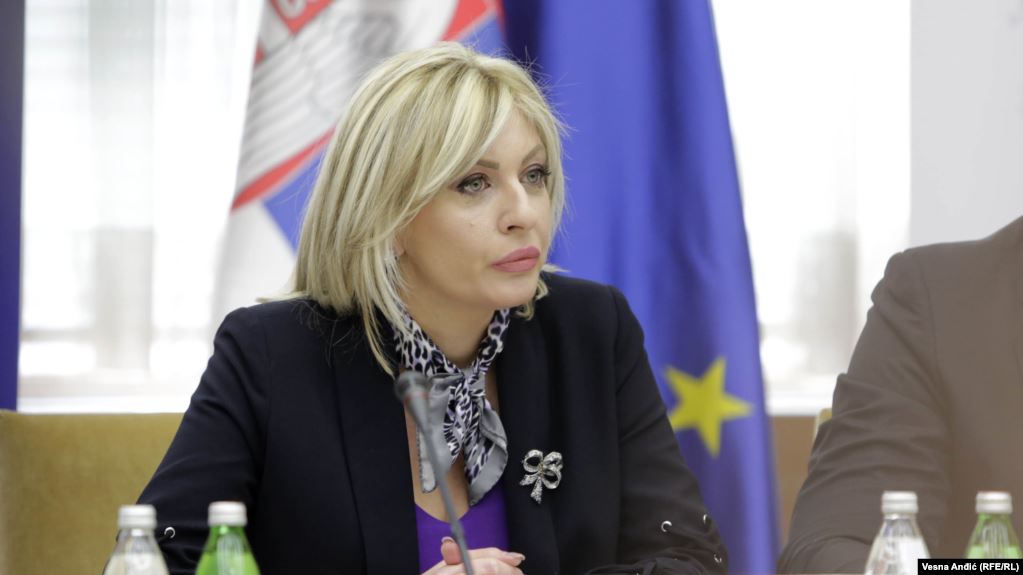 Serbia has not made a decision on whether it will continue the EU accession process according to the new methodology because it has not yet received a clear answer from European partners about what it actually implies, stated Minister of European Integration Jadranka Joksimović for Radio Free Europe (RFE).

"We are not against the new methodology, but first we must know how it valorises the progress Serbia has achieved so far. We would like to know whether, in our accession process, we will then open almost all clusters at once, because, in almost all of them, we have some open chapters," stated Joksimović, adding that it will be easier for Serbia to decide once it receives the answer.

She has noted that she has posed this question to many of her European colleagues and EC officials, adding that there is no specific deadline for Serbia's decision. 

"Due to the changed priorities in Europe during the coronavirus pandemic, I strived to convey our inquiry through direct communication. We will also send a written inquiry, because we think that the explanation is necessary, and I believe that we will receive an answer regarding the application of the new methodology," stated Joksimović.

The Minister of European Integration has stressed that Serbia is well-advanced in the negotiation and accession process, assessing that the chapters opened so far demonstrate progress in the reform areas of the rule of law, justice, freedom and security. 

"Therefore, it is our strong expectation that the potential application of the new methodology should in no way diminish the progress made so far; on the contrary, we expect it to be improved. Serbia is already negotiating according to a strict EU methodology, which in its case is rigorously applied in chapters 23, 24 and 35. I would like to recall that it implies that if there is no progress in these chapters, other chapters cannot be opened," said Joksimović.

Serbia is weighing whether it will pursue the old or the new methodology on its path to the EU
The Ministry of European Integration recalls that Serbia is the only country negotiating for membership that had the obligation to develop a special Action Plan for the protection and promotion of national minority rights, within Chapter 23 (judiciary and fundamental rights).

"It would have been good if the youngest members had had the same obligation, while we also expect other candidates to implement it, with a view to achieving sustainable regional stability and good neighbourly relations," concluded Jadranka Joksimović.
What does the new EU enlargement methodology mean for Serbia and Montenegro?
On 5 February, the EU College of Commissioners adopted a methodology for joining this community, which refers to North Macedonia and Albania.

Serbia and Montenegro, which have progressed the most in the negotiation process, have been left to choose whether they will continue the process following the previous methodology or they will adopt the new procedure where, instead of individual chapters, they will open and close six areas, i.e. clusters, which will include all 35 chapters. The key condition for progress in any cluster is the rule of law, i.e. chapters 23 and 24, which will be closed last.

Source: Radio Free Europe