Joksimović to MEPs: Measures similar or equal to European
April 17 2020 | Belgrade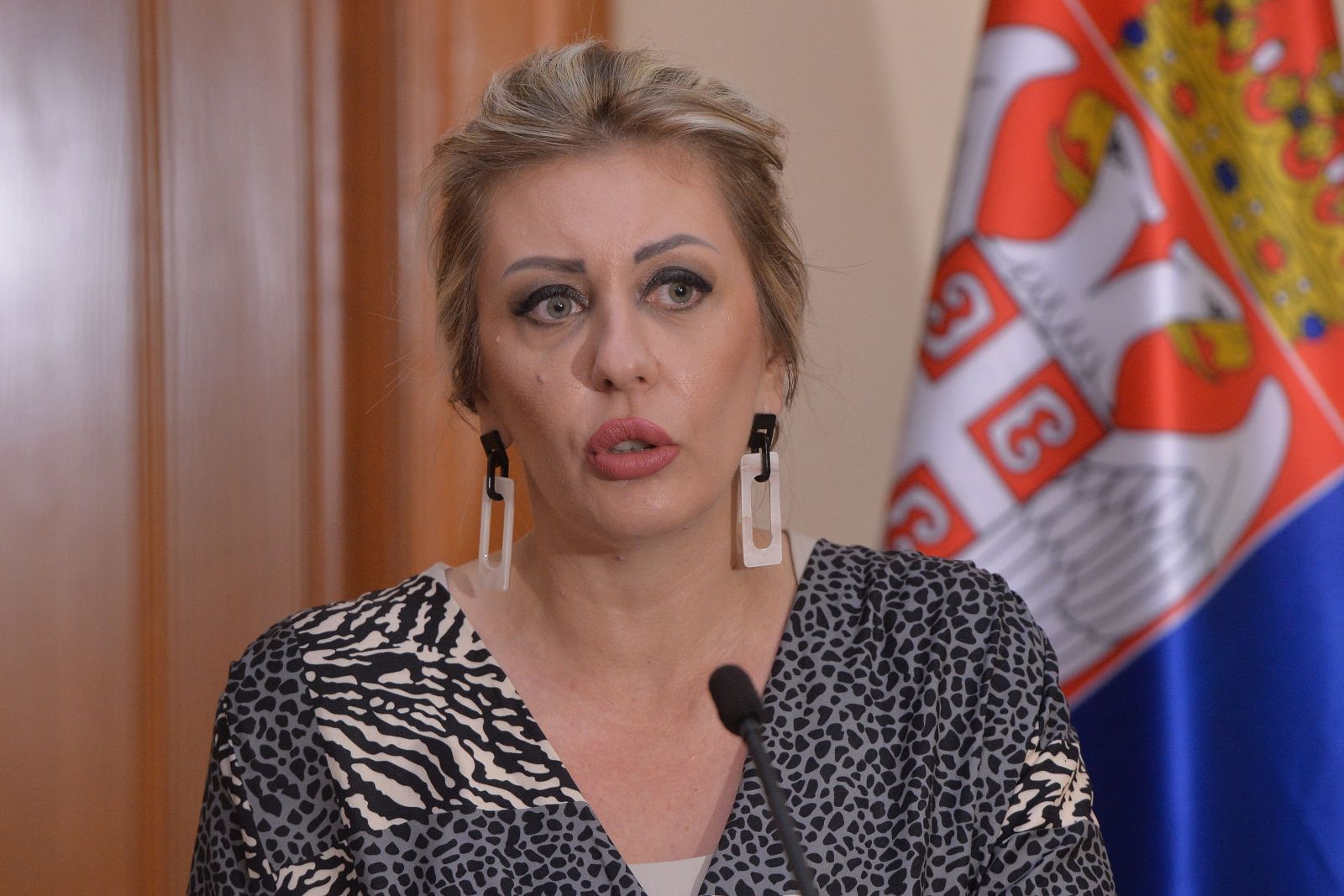 Minister of European Integration Jadranka Joksimović has said today that, having regard to the situation the EU member states, the region and the entire world are facing, Serbia has unequivocally shown that it is a serious and responsible country, and that the introduced measures are equal or very similar to the measures applied in the EU member states.
Asked by Tanjug to comment on the letter sent by a group of 21 members of the European Parliament pointing to "an extremely serious situation in Serbia regarding constitutional and human rights", Joksimović has said that she believes the letter, which according to her overly criticises and expresses concern over the introduced measures, is highly politicised on purpose.
"Having undertaken timely measures in the fight against the COVID-19 caused pandemic, Serbia as a responsible EU candidate and acceding country has once again confirmed that it can significantly and effectively contribute to creating a stable joint European response to crises, which is a fact that cannot be disputed by arbitrary letters and assessments", stated Joksimović.
She has said that now, when the primary goal is the protection of citizens' lives and health, in times when the whole world is facing an unprecedented crisis and when not even the EU institutions convene in full capacity, it is unrealistic to expect the National Assembly to be fully functional and that MEPs are more concerned about the situation in Serbia than in the EU and their home countries.
"Argument-based criticism has never been a problem for the Government of Serbia. However, this letter demonstrates a politically biased and inconsistent attitude of certain MEPs towards Serbia and its citizens", stated Joksimović.
Source: Tanjug