J. Joksimović and Adam: Candidates' views on the methodology also matter
January 16 2020 | Belgrade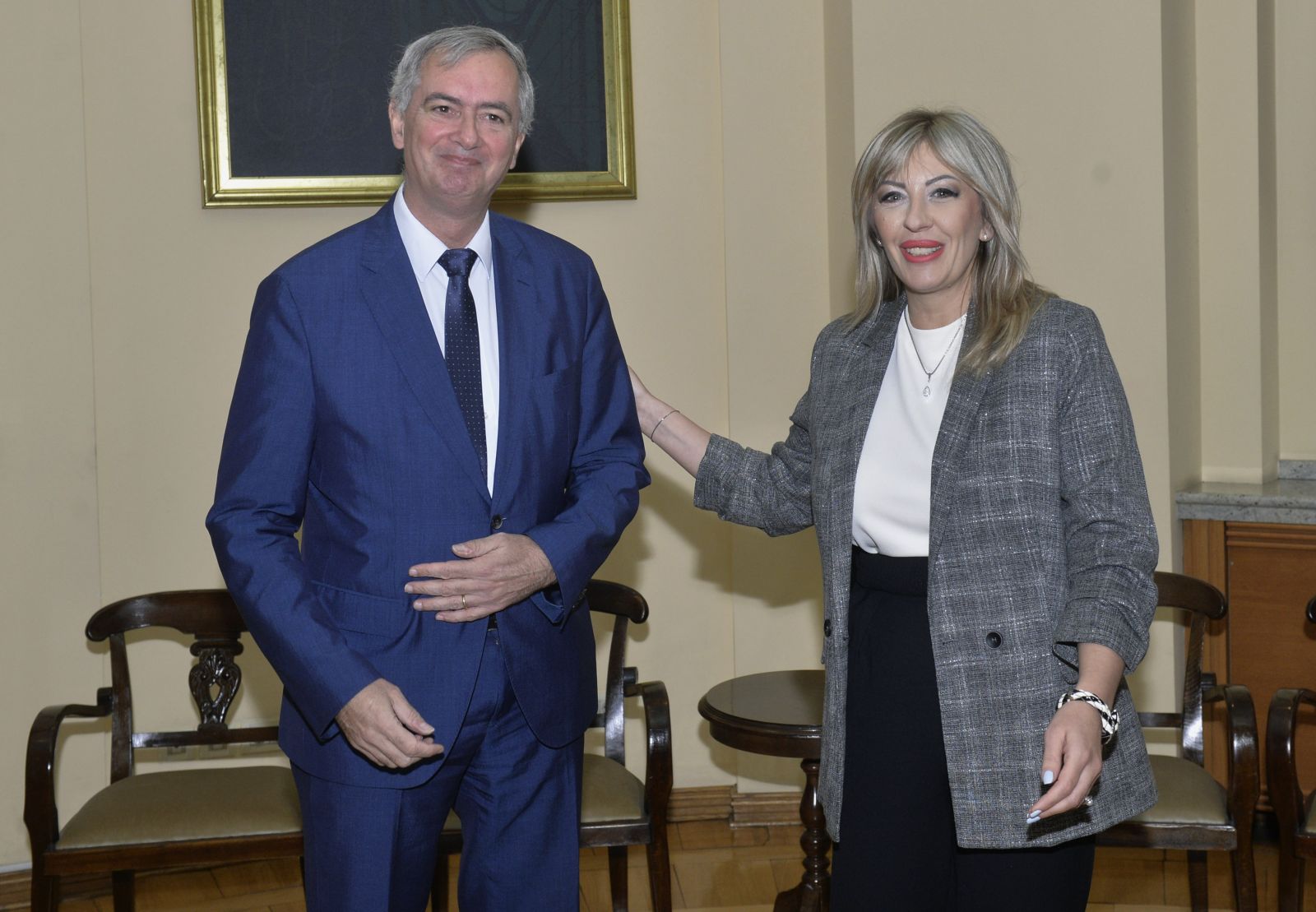 Minister of European Integration Jadranka Joksimović has held a meeting with Belgian Ambassador Kun Adam during which they discussed issues such as the continuation of Serbia's European integration, the methodology of enlargement, cooperation between the two countries within that process, and the situation in the EU and the region.
Jadranka Joksimović has stressed that Serbia will continue to meet the criteria necessary to continue accession with equal commitment, that Serbia is aware of its obligations and that it will continue, as before, to place special attention to the rule of law, economy and sustainable development in implementing comprehensive reforms.
She has explained that the quality of the fulfilled criteria in these areas is already visible, as confirmed by the good business environment and increased interest of foreign investors in investing because they recognise Serbia as a country that consistently implements EU sector policies.
The Minister has emphasised that debates on the new methodology and the future of the EU should also provide for the participation of candidate and potential candidate countries.
"The negotiation process involves the meeting of two political wills - the EU and countries that wish to join it", Joksimović has said.
Therefore, she has thanked the Belgian Ambassador for his active interest in hearing Serbia's view on these issues. She has informed the Ambassador that, at this moment, Serbia has four fully prepared negotiating positions for chapters 2 - Freedom of movement for workers, 3 - Right of establishment and freedom to provide services, 14 - Transport and 21 - Trans-European networks.
In this regard, she has pointed out that Serbia is dedicated to preparing new negotiating positions, which is confirmed by the recent positive opinion of the competent committees of the Serbian National Assembly and the National Convention on the Proposal for the negotiating position for a crucial chapter – Chapter 27 - Environment and climate change. The Minister has stressed that this chapter is in line with the priorities of the EU and the new EC regarding the implementation of objectives of the European Green Deal.
Ambassador Kun Adam has said that Belgium will continue to support a credible enlargement policy. He has also said that Belgium is closely following and participating in the debate on the methodology, expecting a proposal of the new EC concerning this issue. He assessed has that the results of the reforms are visible, yielding results and that further implementation is expected.
Joksimović and Adam have stated that the bilateral relations between the two countries are good and that there are capacities for and mutual interest in intensifying them.
Source: Tanjug