J. Joksimović: Law on the Freedom of Religion – a major step backwards
January 09 2020 | Belgrade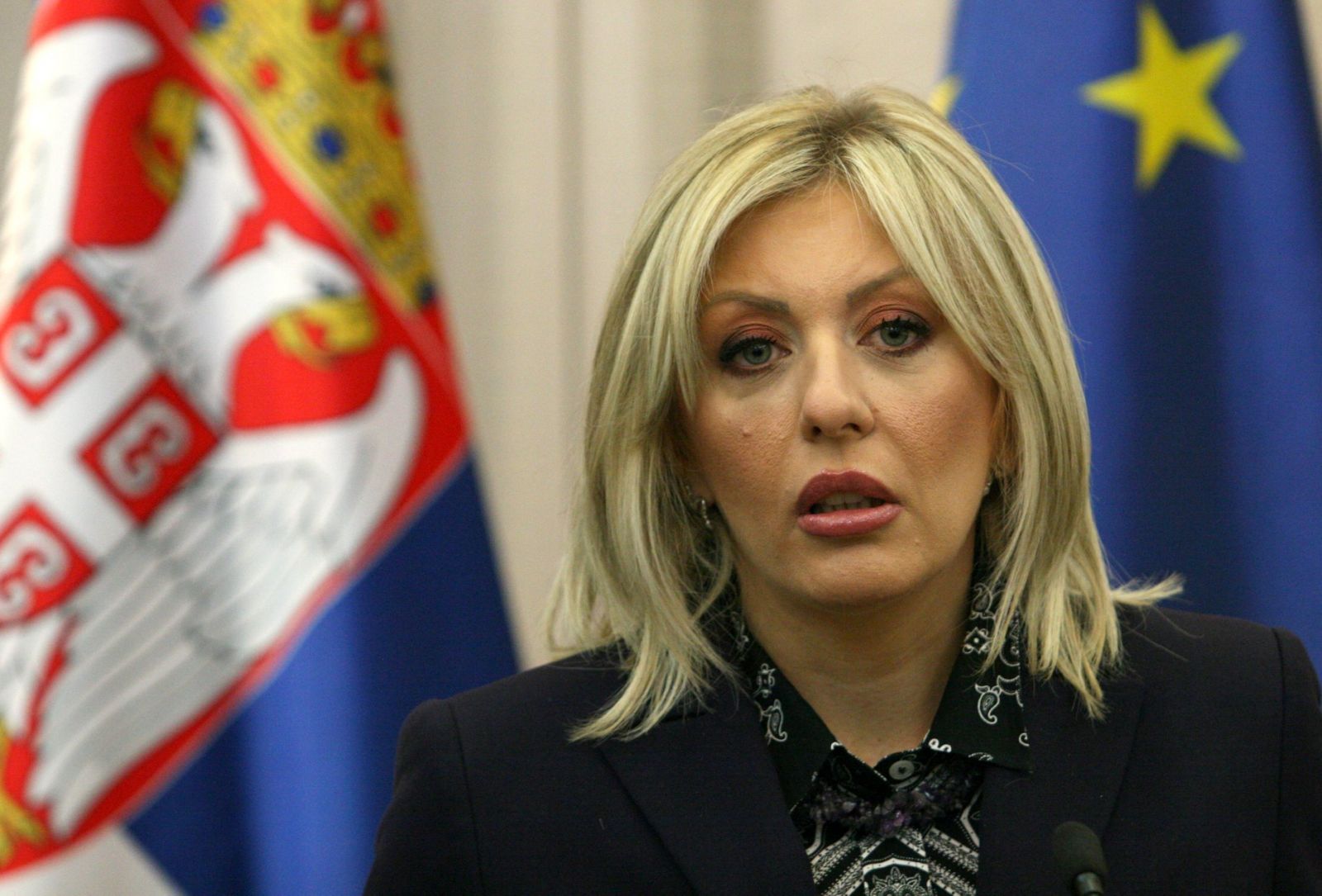 "Adoption of the Law on the Freedom of Religion in Montenegro is undoubtedly a major step backwards with regard to upholding the fundamental European values related to minority rights, which include religious rights, and represents intentional bypassing of related international standards and conventions," stated Minister of European Integration Jadranka Joksimović.
This particularly raises concern given the fact that Montenegro, along with Serbia, has been recognised as one of the frontrunners in the accession process, noted Joksimović in her statement for Tanjug, commenting on the adoption of the said law.
"I will once again remind the EU, as well as others in the region, that Serbia is the only country whose negotiation process included the condition within chapter 23 on the rule of law to develop and adopt a special Action Plan for Exercising the Rights of National Minorities, which Serbia as a serious, democratic and multiethnic country of all its citizens has sincerely and effectively done and is implementing in practice", said Joksimović.
The Minister has emphasised that Serbia has demonstrated that it is willing to raise minority rights to a higher level, including religious rights, adding that, in Serbia, churches and religious communities enjoy equality and are free to independently dispose of their property and regulate their internal organisation and religious affairs.
"Therefore, I expect the EU to more thoroughly review the situation in the region and member states, candidate and potential candidate countries, with regard to the exercise of minority and religious rights, and to include in the European integration process clear expectations regarding this issue, at least to the extent to which this has been required of Serbia, which Serbia is actively implementing", noted Joksimović.
She has stressed that it is the only way to carry out the enlargement policy and the negotiation process objectively, based on the same criteria and fixed standards that are the essence of the European integration process.
Source: Tanjug