J. Joksimović and Amendola: Italy advocates Serbia becoming part of the EU as soon as possible
December 16 2019 | Belgrade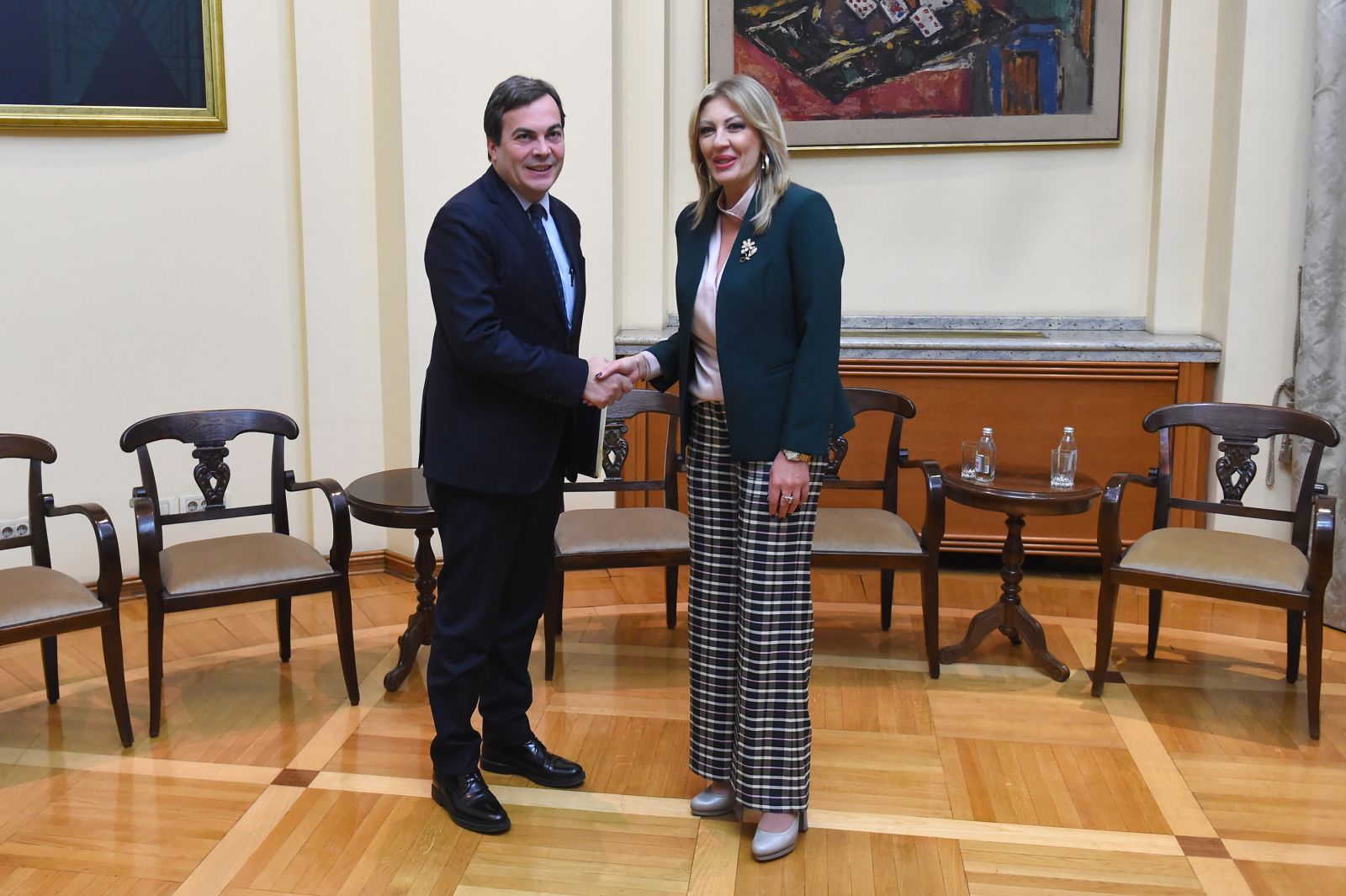 Italian Minister of European Affairs Vincenzo Amendola has stated today that it would be a political mistake not to open accession negotiations with North Macedonia and Albania, and that they do not want it to confuse Serbia.
After meeting with Minister of European Integration Jadranka Joksimović, Amendola has stressed that Italy will continue to support Serbia's European integration process, and that it also supports the opening of negotiations with North Macedonia and Albania.
"We are intensively working on opening accession negotiations with North Macedonia and Albania. However, we do not want negotiations with North Macedonia and Albania to cause any confusion. Serbia must continue down the path it has taken and become part of the EU. We also believe that this process can be accelerated", stated Amendola.
Minister Jadranka Joksimović has also noted that a positive decision should be made regarding the beginning of negotiations with North Macedonia and Albania.
She has informed Minister Amendola about the initiative that Serbian President Aleksandar Vučić launched regarding sub-regional economic connectivity, i.e. the so-called 'mini Schengen'.
"Understanding the justification of one such initiative, Italy firmly believes that a credible enlargement policy towards all that have European aspirations should remain an important EU policy", stressed Joksimović.
She has said that Serbia is conducting serious reforms and that it has achieved the best economic development in the region.
"We are negotiating under the strictest and the most demanding methodology, unlike any other country before, and we have never complained about that, we only expect a fair and honest approach. We do not complain about the criteria, but we do consider that they could be more stimulating", stressed Joksimović.
The Italian minister has emphasised that Serbia and Italy share 140 years of diplomatic relations and 10 years of strategic partnership, adding that Italy strongly supports Serbia's European path.
"We strongly support the European integration process of Serbia, which has managed to open 18 out of 35 chapters. We will continue to work together on it, all in order for Serbia to become part of the EU", conveyed Amendola.
Joksimović has added that bilateral relations between Italy and Serbia are at a high level, and that this is best demonstrated by these significant visits.
"Amendola has come from Italy to Belgrade only several months into his term as the Minister of European Affairs. With this, he has clearly demonstrated that Italy supports the enlargement policy in a sincere and active way. This visit is important because of the opportunity to have a sincere discussion in which we can understand the way Italy sees this process and how specifically we can improve it", said Joksimović. She has particularly thanked Minister Amendola for Italy's support in the opening of new chapters.
"We have recently opened chapter 4 related to the free movement of capital. Italy supported even more chapters to be opened with Serbia. We hope that next year, during the Croatian and German presidencies, we will be able to give new impetus to enlargement", added Joksimović.
She has further underlined that the EU can count on Serbia as a patient and responsible candidate for membership.
Source: Tanjug