Joksimović: Serbia is already negotiating according to a stricter methodology
December 10 2019 | Brussels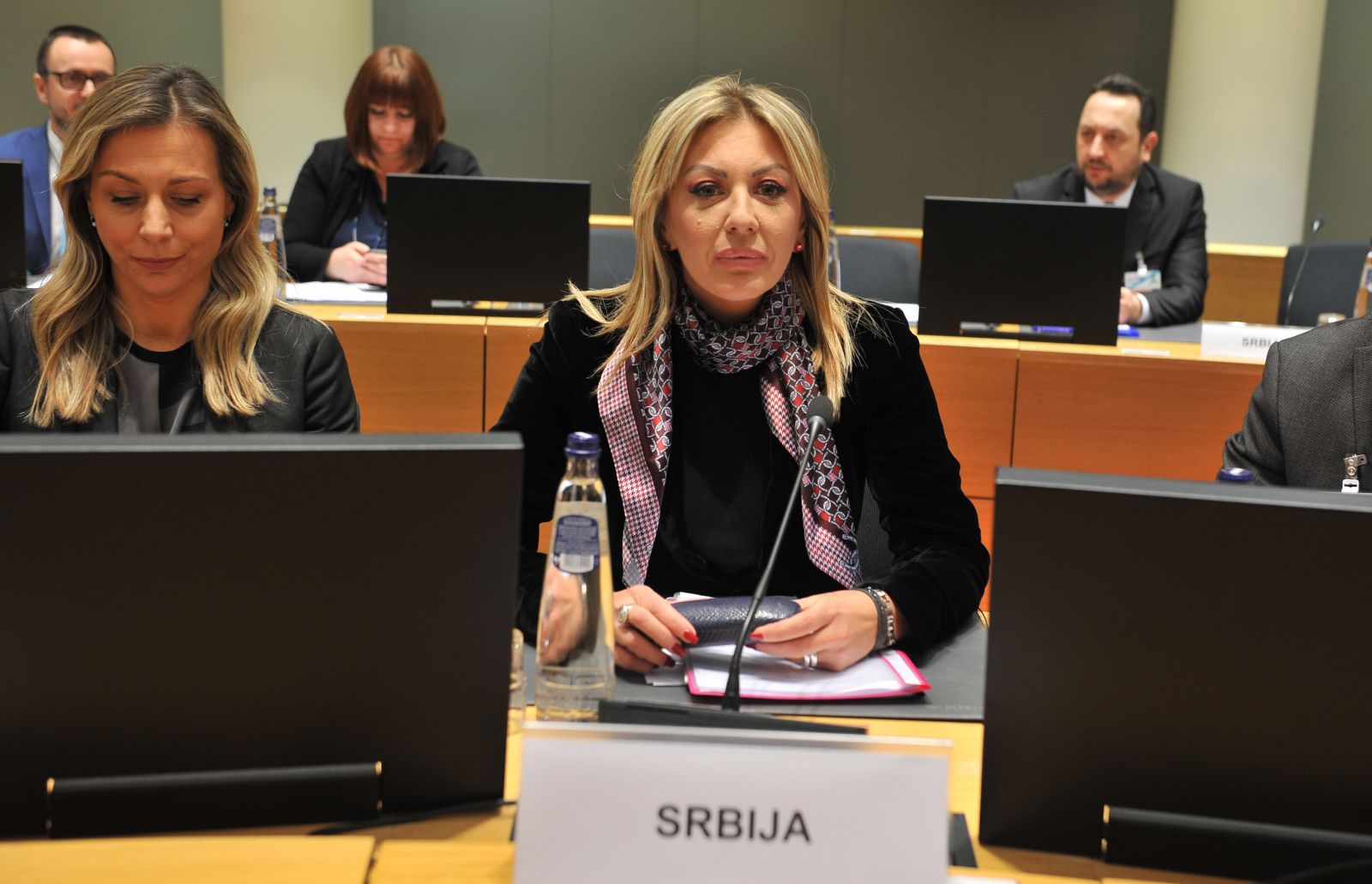 Minister of European Integration Jadranka Joksimović stated that Serbia was closely monitoring intra-EU discussions on changing its accession methodology and that it would adapt as necessary.
"We do not mind if the EU has new ideas that would improve the quality of the accession process. But it would be strange and not completely fair if the rules of the game changed during the game itself", said Joksimović.
After the Intergovernmental Conference in Brussels, Minister Joksimović assessed that Serbia was the only country that had begun to negotiate membership under a "strict methodology" which implied opening accession negotiations with chapters on the rule of law and Chapter 35 and monitoring the implementation of the Brussels Agreement. She stressed that beginning Serbia's negotiations by opening chapters 23 and 24 had already been the "first revision of the accession methodology".
"It is hardly possible that the conditions under which Serbia is currently negotiating could be much more difficult. We do not complain, we are closely monitoring the situation and we will adapt. Personally, I don't think the new methodology can be applied to countries that are already deep in the accession process", indicated Joksimović.
Minister Joksimović recalled that Chapters 23 and 24, together with Chapter 35, were fundamental chapters, and if the country failed to make progress in those areas, it could result in a standstill as regards all other chapters in the accession process. "The fact that we have opened Chapter 4 means that there is progress in the areas of Chapters 23 and 24 that relate to the rule of law", continued Joksimović. She believes that "more could have been done" in that field, but that, on the other hand, "more chapters could have been opened" with Serbia.
"There is criticism regarding the dynamics of reforms in the area of rule of law. These are difficult reforms affecting the country's constitutional framework. It is vital that political will exists and we will continue to do our job", concluded Joksimović.
Source: Тanjug
Video: European Audiovisual Service