J. Joksimović: Serbia is the only one genuinely taking steps toward reconciliation
December 10 2019 | Brussels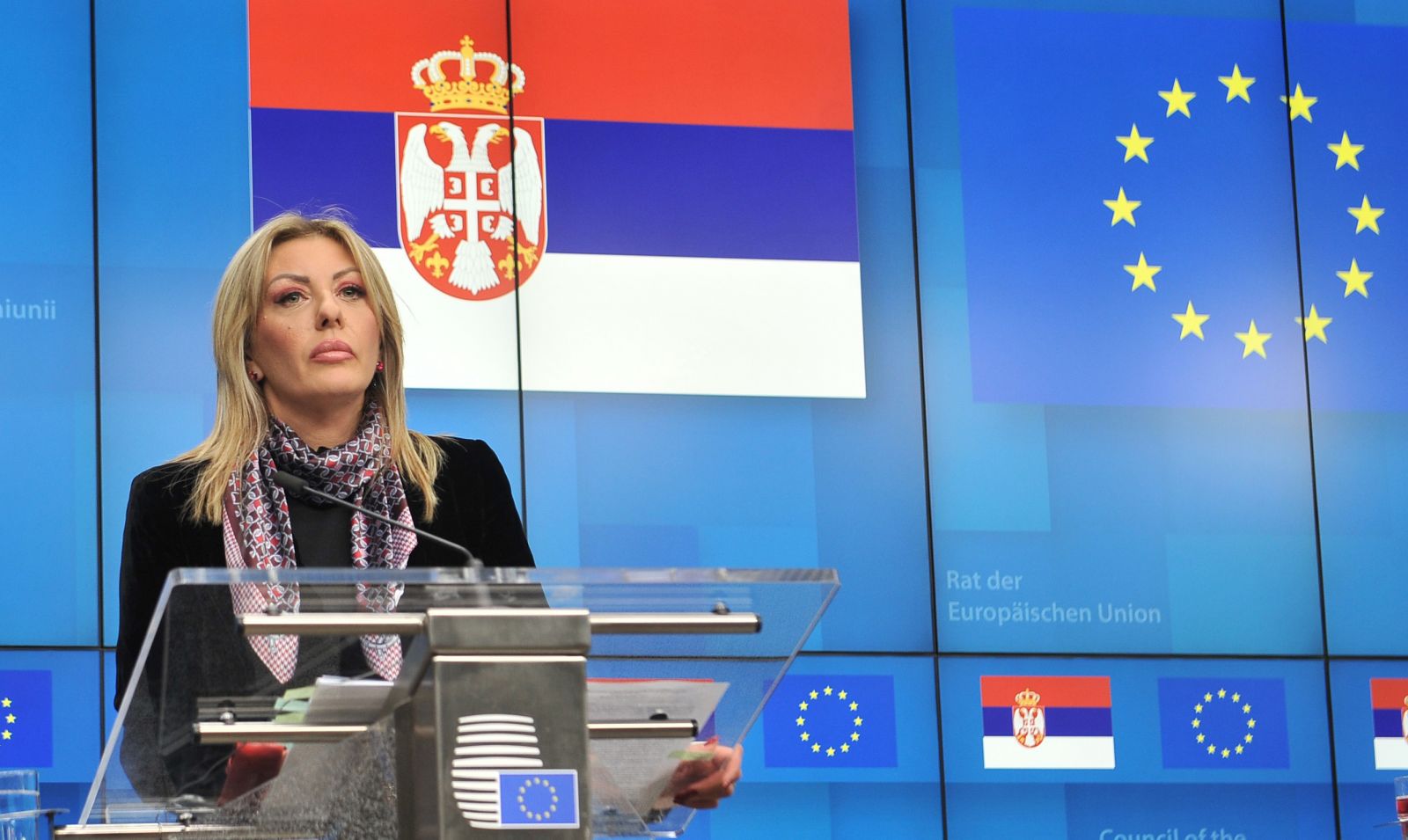 Serbia is the only country in the region that has shown a sincere approach towards the reconciliation process, stated Minister of European Integration Jadranka Joksimović in Brussels tonight.
"We have had some problems in the past. Full co-operation with the Hague Tribunal, as regards the Serbian side. This was not the case with others. Not to mention that our country's top officials appeared before the Hague Tribunal", Joksimović said at a press conference after the opening of a new chapter in the Serbia-EU accession negotiations.
In her words, that was not easy for Serbia, which believed that it had not always been treated fairly, the Minister said, answering a reporter's question regarding Serbia's position on denying war crimes in Bosnia and Herzegovina.
"I must tell you that we probably will not, perhaps never, completely agree on the interpretation of some historical events", she highlighted.
Joksimović added that today many EU Member States had opposing views on some historical events that had marked their relations in the past.
"If we talk only about the past, we will have no chance of securing a better future for our citizens. I believe that our president, Aleksandar Vučić, the entire Serbian Government, have repeatedly shown an honest and sincere approach towards regional reconciliation, which has not always been popular among Serbian citizens. We would love to see such dedication to this process from others as well", concluded Joksimović.
Source: Тanjug
Video: European Audiovisual Service