J. Joksimović and Repčeková: Slovakia – a consistent friend of Serbia and the enlargement policy
November 19 2019 | Belgrade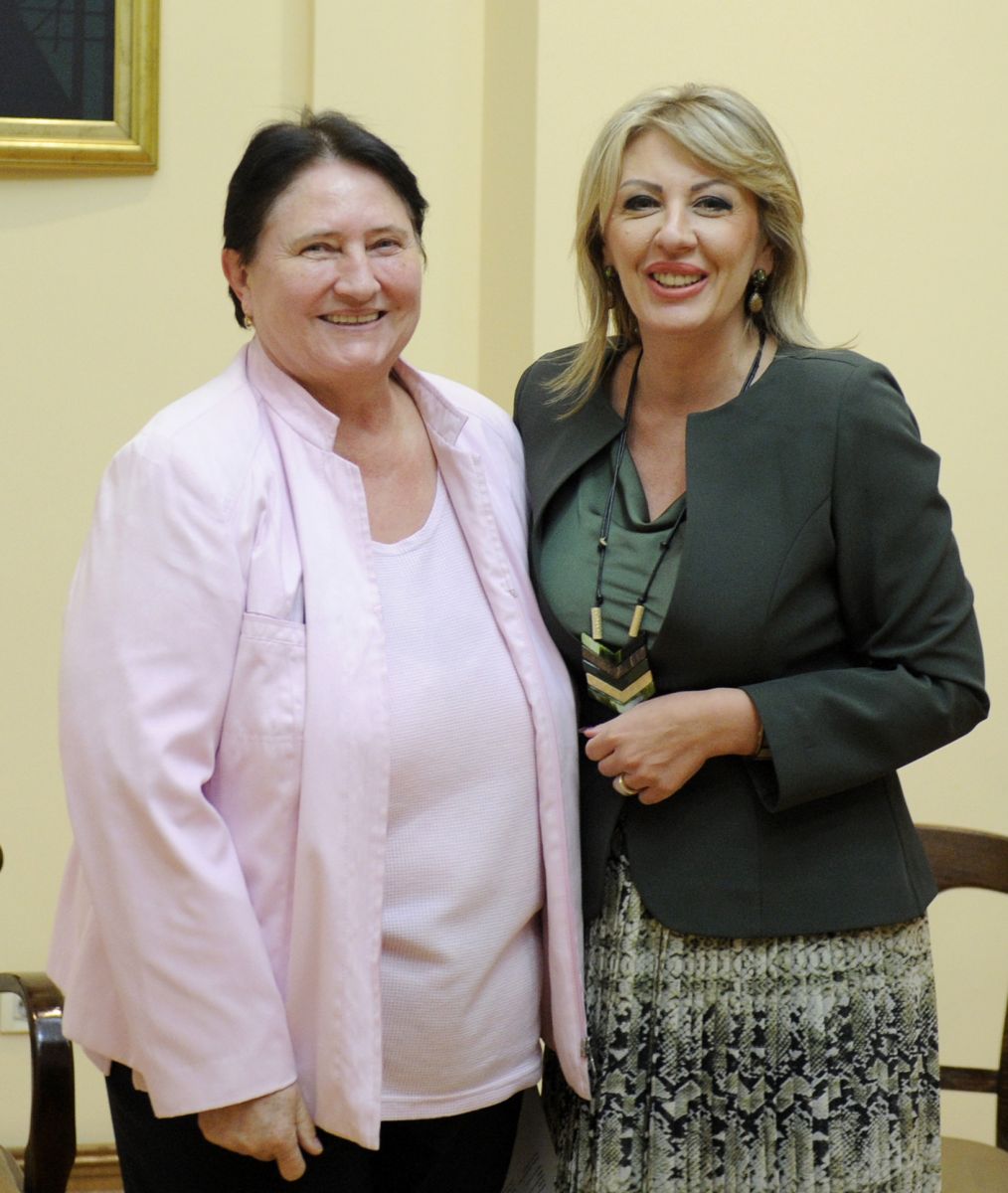 Minister of European Integration Jadranka Joksimović has received in a farewell visit the Ambassador of Slovakia, Dagmar Repčeková. They have discussed the continuation of Serbia's European integration process and the cooperation between the two countries in the said process, the situation in the region and the EU, and other issues.
Jadranka Joksimović has emphasised the importance of continuous and consistent assistance provided by Slovakia to Serbia in the accession process. In this context, she has pointed out that the support of the Visegrád Group - of which Slovakia is a member, is important for the European path of Serbia - above all in the political, but also in the technical sense, because these are the countries that are friends of the enlargement, whose experience can significantly contribute to the quality of Serbia's European integration process.
The Minister has stressed that Serbia's commitment to the accession process is confirmed by its resolve to implement the reforms in all chapters, particularly in chapters on the rule of law and economy. She has expressed her expectation that Finland, as the country presiding over the EU Council, will organise an Intergovernmental Conference by the end of the year, at which one or two new chapters will be opened.
Ambassador Dagmar Repčeková has specified that Slovakia will continue to support and encourage Serbia's European integration - which should be accelerated, and that support to the enlargement policy is an important principle of Slovakia's foreign and European policy. She has assessed that the reform processes are yielding positive results and that they should be continued.
Slovakia particularly appreciates Serbia's responsible and constructive stance with regard to regional cooperation and stability.
Jadranka Joksimović and Dagmar Repčeková have noted that the relations between the two countries are at a high level and that there is a mutual desire for their further strengthening.
Minister Jadranka Joksimović has thanked Repčeková for many years of excellent cooperation and wished her success in her future work.
Source: Tanjug