Opening of photo exhibition about Belgrade and Helsinki
November 13 2019 | Belgrade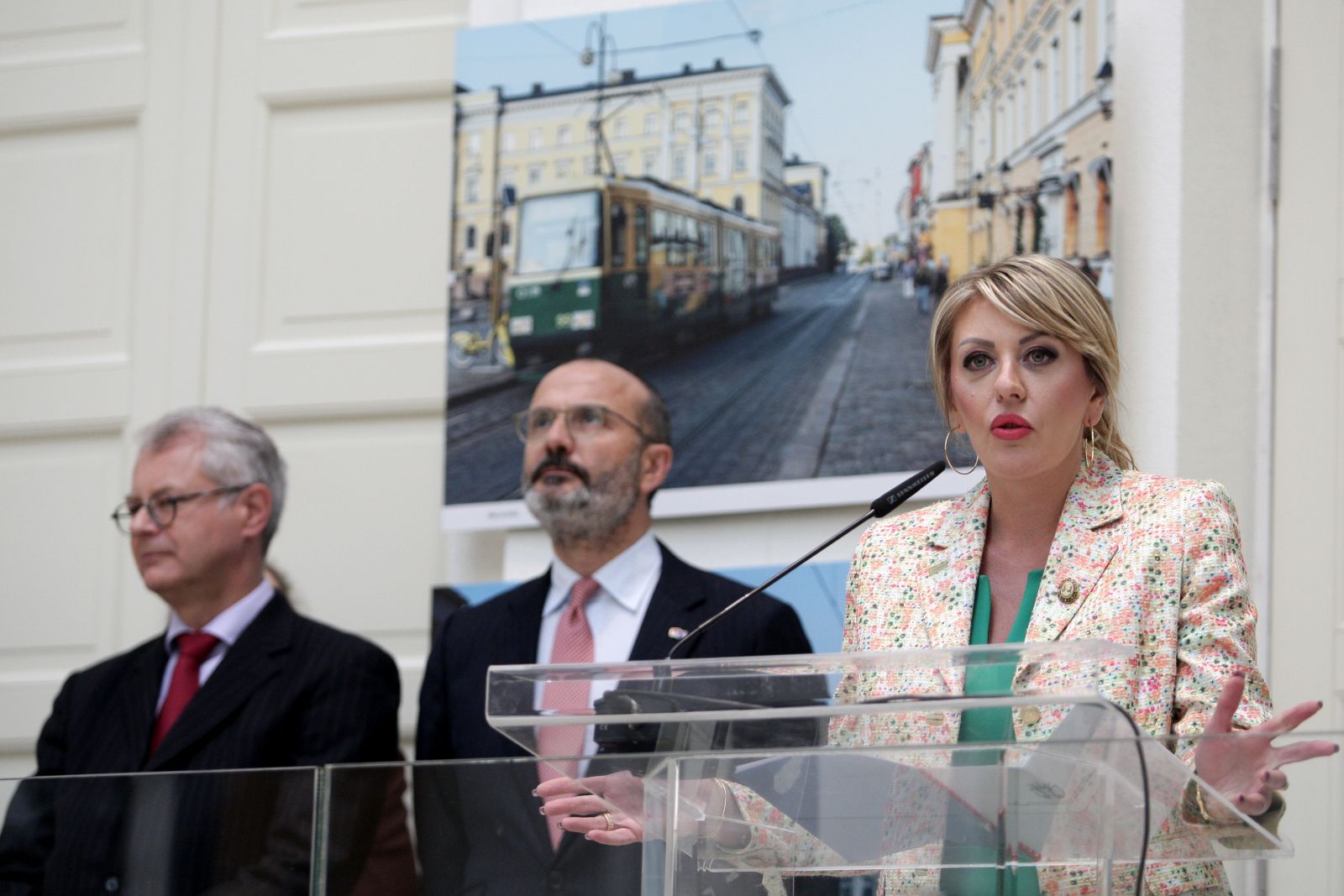 The photo exhibition "Applied Nostalgia", dedicated to Belgrade and Helsinki, opened today in the Yugoslav Cinematheque as part of a project conducted by the Ministry of European Integration for the 17th time.
The project "Applied Nostalgia" is conceived as a series of joint exhibitions of photographs by artists from Serbia and the country holding the EU presidency.
The opening of the exhibition was attended by Minister of European Integration Jadranka Joksimović, who emphasized that the goal of the project "Applied Nostalgia" was to show that Serbia and EU countries share a common European cultural space.
"In previous years, we have undoubtedly confirmed this by looking for similarities and differences between our cities. This is also the process of Serbia's European integration, since it does not only include negotiations, reforms and standards as the most significant issues, but also a broader dimension of Serbia's belonging to the European identity and cultural space", pointed out Joksimović.
She added that the exhibition provides an opportunity for citizens of Serbia, as well as the EU citizens, who do not have sufficient information concerning our country, to gain insight into the many similarities and things that we share.

"We share the past, and it seems to me the future", Joksimović stated, and expressed gratitude to the Head of Delegation of the European Union to the Republic of Serbia Sem Fabrizi and other ambassadors who attended the opening of the exhibition, as in her opinion, they have demonstrated that Serbia's European future was not in doubt.
Source: Tanjug