J. Joksimović and Calster: Belgium in favour of credible enlargement policy continuation
November 05 2019 | Belgrade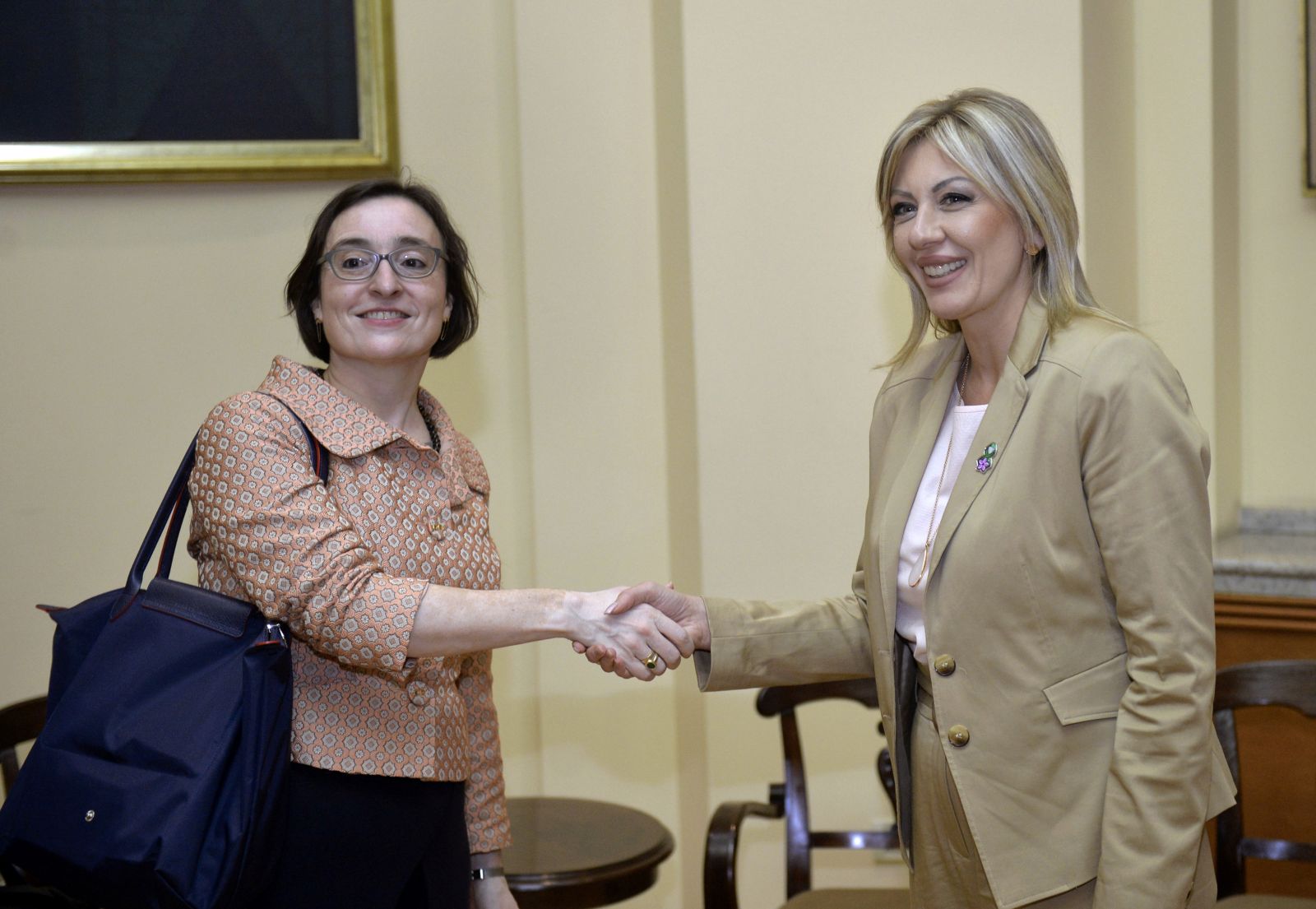 Minister of European Integration Jadranka Joksimović and Director General at the Belgian FPS Foreign Affairs in charge of bilateral cooperation Anick Van Calster have discussed the continuation of European integration of Serbia and further cooperation between the two countries in that process, the situation in the region and the EU, bilateral relations and other topics.
The Minister has expressed her gratitude for the support and assistance that Belgium has been providing to Serbia in the European integration process, and has expressed her expectation that this country will continue to advocate a credible continuation of the EU enlargement policy. She has pointed out that great attention is being paid to the implementation of reforms which are necessary for the development and modernization of the country on its path to full membership, but also that special emphasis is being placed on the most important reform activities - in the segments of the rule of law and economy, which are important for the arrival of foreign investors. She has also stressed the need for the EU to maintain a proactive approach towards the region.
Joksimović has informed Anick Van Calster that Serbia expects to open new chapters by the end of the year, i.e. by the end of Finland's EU Council Presidency. According to her, this would also confirm the credibility of the enlargement policy, but also that Serbia's activities - as the frontrunner in the region regarding EU accession - are adequately valorised.
Minister has stressed that Belgrade advocates a sustainable and compromise solution for Kosovo and Metohija, and that Belgrade is ready to continue with the dialogue as soon as Pristina abolishes its decision on unilateral introduction of tariffs on goods from Central Serbia. She has also confirmed that we also insist on regional stability, which is a prerequisite for peace, development and cooperation.
Anick Van Calster has said that Belgium will continue to support Serbia's European integration process, guided by the principle that the progress of each candidate country should depend on the results achieved in the accession process, but also on strict implementation of the Copenhagen Criteria and fulfilment of commitments taken under the SAA. She has pointed out that Serbia's commitment to implementing the reforms is visible and that such reforms should be intensified. She has noted that the reforms in the area of the rule of law, but also those concerning the improvement of the business environment, are particularly important, and that it is good that their importance is properly identified in Serbia. Van Calster has also stressed the need to continue the dialogue between Belgrade and Pristina, as well as the importance of Pristina abolishing the tariffs as soon as possible.
The interlocutors have assessed that the bilateral relations between the two countries are good and that there is a mutual interest for their intensifying.
Source: Tanjug