J. Joksimović: We are not falling for the recycled ideas of a privileged partnership
October 29 2019 | Belgrade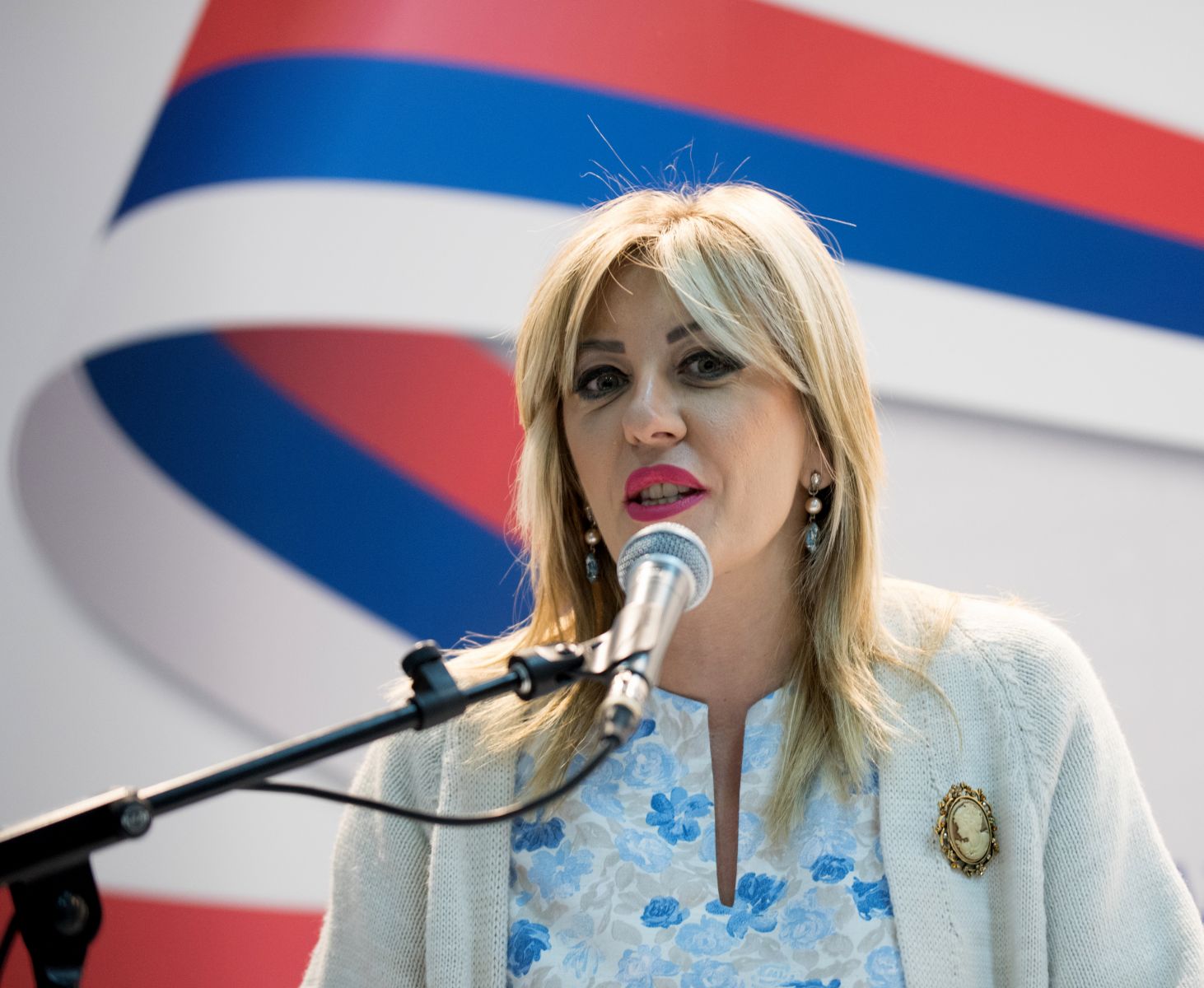 Recycled ideas and visions of a concept of privileged partnerships instead of full membership, which have been unofficially circulating in the media within the region and Brussels in the past several days, are just another wearisome anticipated trial bubble of certain Member States intended to make the weakest links in the region fall for the aforementioned and start thinking of withdrawing from full membership, stated Minister of European Integration Jadranka Joksimović.
"Serbia will not fall for it, I hope it is already clear as day to everyone", said Joksimović in a statement to Tanjug when asked to comment on the reports that France had initiated unofficial diplomatic consultations to offer a privileged special partnership to certain Western Balkan countries instead of full membership.
Joksimović has stated that the offer was once made to Turkey, as a frozen candidate, and that it essentially meant neither privileges nor partnership.
"Because a shirt is only complete if it has both a collar and sleeves. Furthermore, the privileges and obligations of a partnership are complete only if membership is full", emphasised Joksimović.
She has added that the creators of such recycled visions are questioning intellectual honesty, European credibility and the EU's long-term interest.
"Not to mention that no serious expert on fundamental EU policies would jump into an empty pool of writing any kind of document that should explain and lay down the contractual foundations of a privileged partnership, because there is none. That being said, it could only mean, as speculated, deeper integration into certain common policies, surely beneficial to the EU, whereby the privileged partner country does not participate in the decision-making process", Joksimović indicated, adding that it is a paternalistic and overcome relationship.
Bearing in mind that Serbia is deeply in the process of accession negotiations, based on the contractual relationship under the SAA and the Negotiating Framework, such ideas are not only unacceptable, but also cause distrust in the EU's reliability as a partner, stated Joksimović.
She has added that she expects the EU to rid itself of its unreasonable fears and understand that Serbia, as well as the Western Balkans, can only raise the overall competitiveness and soft power of the EU globally. "We are seeking an accelerated pace of our negotiations and we hope that the enlargement policy will remain open to the rest of the region, as the EU still has that specific integrative transformative power that other global actors in international relations do not possess, so I do not believe that anyone who wishes Europe well would give up on such an instrument", added Joksimović.
She has pointed out that Serbia remains the favourite for membership, as stated in the Credible Enlargement Strategy that European Commission President Jean-Claude Junker brought to Serbia in 2018.
She has recalled that the Strategy is part of the EU's institutional memory and a legacy given to the new composition of the European Commission and President Von der Leyen for implementation.
"We are doing our part of the work and we expect the new European Commission to take over the enlargement policy just as the previous European Commission envisaged in the Document", concluded Joksimović.
Source: Tanjug