J. Joksimović: Administration reform in the function of expert retention
June 10 2019 | Belgrade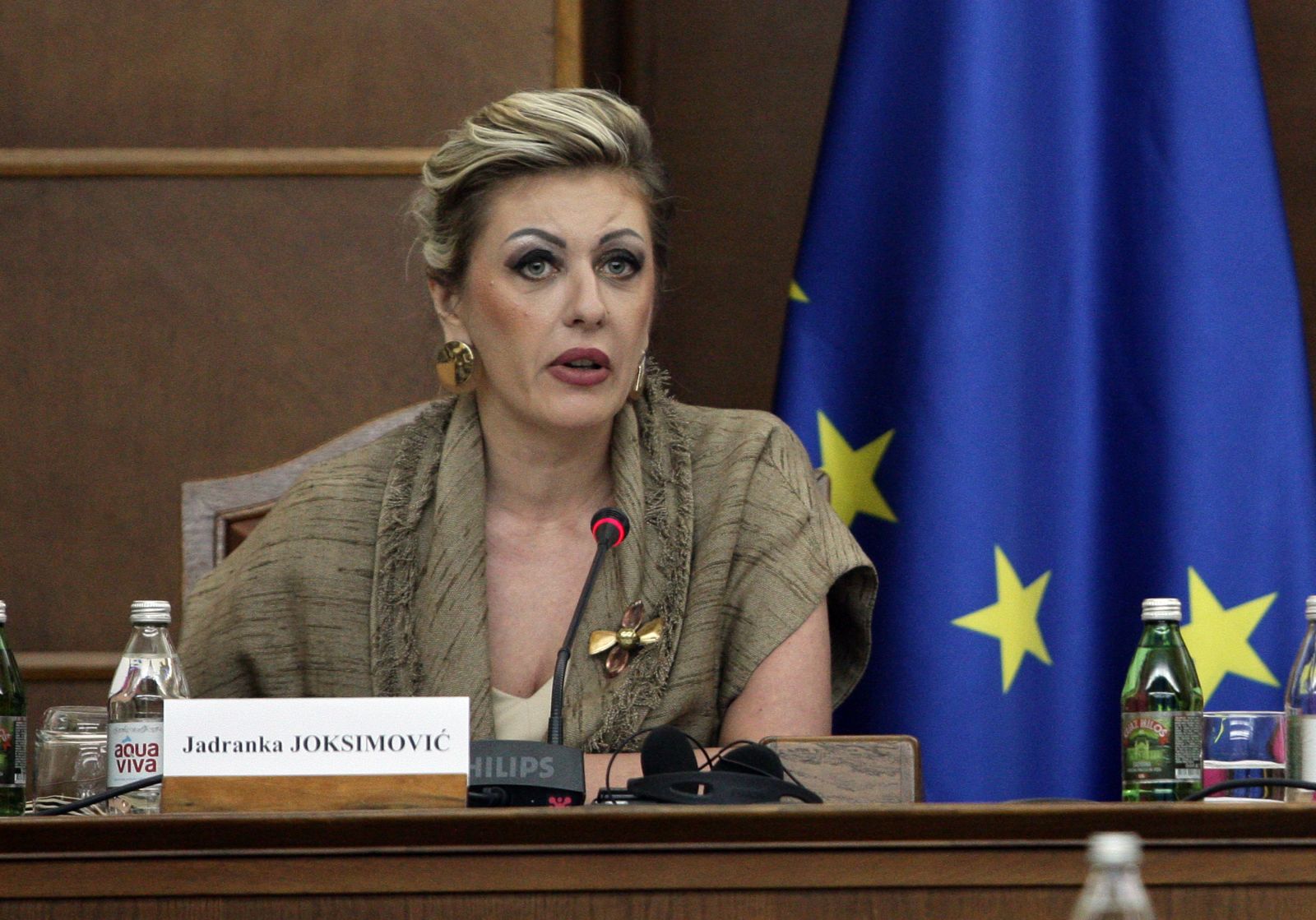 In public and state institutions, as well as in the Ministry of European Integration, staff and institutional memory should be retained, which would help in retaining people with specific knowledge, Minister of European Integration Jadranka Joksimović has said today answering the question regarding the public administration reform, i.e. the staff retention policy.
At the Seventh Plenary Session of the National Convention on the EU, Joksimović has said that the understanding of independent expertise is misunderstood in Serbia, adding that many experts work in all ministries, and not only those who are members of a political party, but also people who, by being in that position for quite a long time, have mastered the subject matter better than others.
"I agree that the staff and institutional memory should be retained. I did not replace or sideline anybody from the Ministry of European Integration, despite my belief that not all of them are top-tier experts, but that they have been working at their positions for a long time, and have consequently and implicitly attained a deeper understanding of the matter. Particularly bearing in mind that institutional memory is very important and that it is necessary to retain people who have some specific knowledge," Joksimović has said.
She has added that the problem is also in the system of promotion and the manner of staff retention.
"Financial stimulation by itself is not sufficient, although there also needs to be a system of promotion in this sense, as well as the reform in the field of public administration which is, inter alia, one of the pillars of the Copenhagen criteria for EU membership – a sound administration," Joksimović has said.
She has said that there have also been amendments to the existing laws on civil servants, and that the implementation phase is currently ongoing.
"During a three-year period, we have experienced rigid fiscal consolidation during which a ban on new employment was imposed and salaries have not been raised, which was a necessary measure which yielded results, and I hope that, with the new positive trends in the macroeconomic sector, we will be able to commence with a serious policy of employing necessary staff and retaining those who really have knowledge by the end of the current or the beginning of the next year," the Minister of European Integration has said.
She has added that there is no possibility to use the money from the pre-accession funds to support staff retention, but that they are working on it with the European Commission to find a model that would be optimal.
The Head of the EU Delegation to Serbia, Sem Fabrizi, has answered the question of whether he believes that Serbia has national capacities to become an EU member by 2025 by saying that such potentials exist, but that the entire society must work hard on everything necessary in order to make this possible.
Source: Tanjug